We're exploring the comfort of living spaces with the Loft's Cozi set out now at Collabor88! Today's scene also includes a cool new build from Kite, click for more!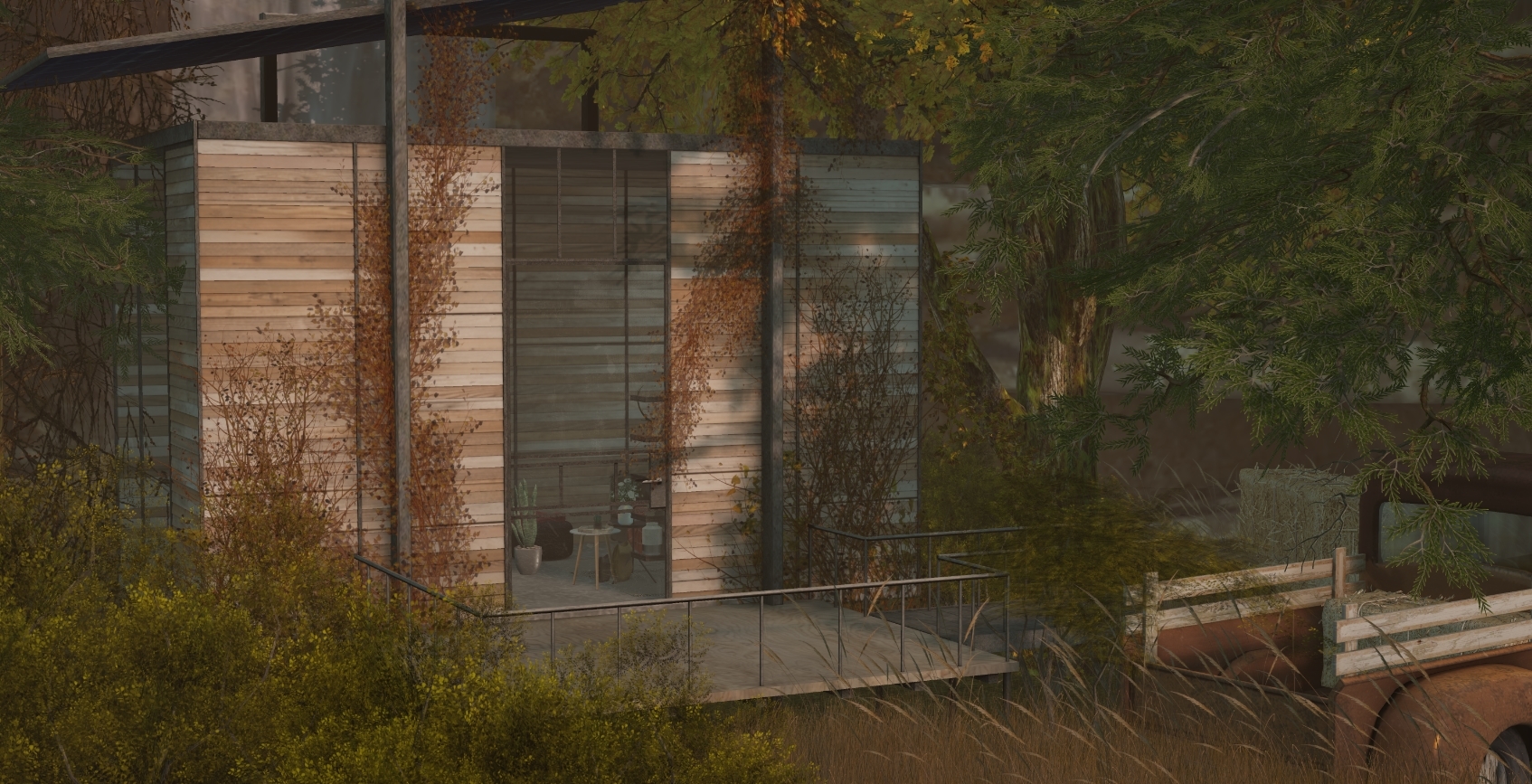 So I uploaded a very raw, very rustic exterior scene of Kite's new build for Shiny Shabby, The Nox Hideout, well because I just plain ran out of time and really, its such a neat build it didn't need all the fussing.
It has a total land impact of 11 without snow which makes it a very versatile one room kinda deal that I really like. It is also modifiable so adjusting the size isn't too much of a burden on land impact.. for this shoot I upped it to about 22Li and it was still large enough to house the scene.
Do check out the rest of the creditos (ranch flavored!!) and if you have any questions or comments or joke of the days, ping me in world!
---
The Loft& ARIA – Cozi sofa (PG) | Collabor88
The Loft & Aria – Cozi Shelf
The Loft & Aria – Cozi Marble Top Side Table
The Loft & Aria – Cozi Side Table
The Loft& ARIA – Cozi Potted Sansevieria
The Loft& ARIA – Cozi Potted Caladium
The Loft& ARIA – Cozi Rug
The Loft – Eye by Media City
The Loft & Aria – WallArt
The Loft & Aria – Rough Linen Globe
The Loft & Aria – Hourglass
The Loft – Napa Picture Frame
The Loft & Aria – Linen Wrapped Books
The Loft & Aria – Gear Mirrors
The Loft & Aria – Papered Books
The Loft – Hudson Vase
The Loft – Verne Eucalyptus Vase
The Loft & Aria – Rue Cactus
The Loft & Aria – Marble Tray
The Loft & Aria – Zoete Flower Arragment
---
KITE – The Nox Hideout | Shiny Shabby
O.M.E.N – Autumn Harvest Truck – Brown
O.M.E.N – Autumn Hay Bale – Double
Silence. – Fall For You | N21
.peaches. Rustic Accents – Single Square – Bird  | N21
.peaches. Rustic Accents – Single Square – Unicorn  | N21
.peaches. Rustic Accents – Single Square – Bun  | N21
---
ARIA – Serendipity Pendant Light
ARIA – Serendipity Wall Decor
ARIA – Serendipity Potted Monstera Deliciosa
ARIA – Serendipity Throw
ARIA – Serendipity Pouf
The Loft & ARIA – Troubadour Wall Decor
Fancy Decor: Leather Pillow
Fancy Decor: Burlap Pillow
ARIA & The Loft – Ambrose Curtains