Need a little pizzazz for your holiday tablescape? Check out Dahlia's latest exclusive for N21's upcoming round! These Parisian Pumpkins are showstoppers!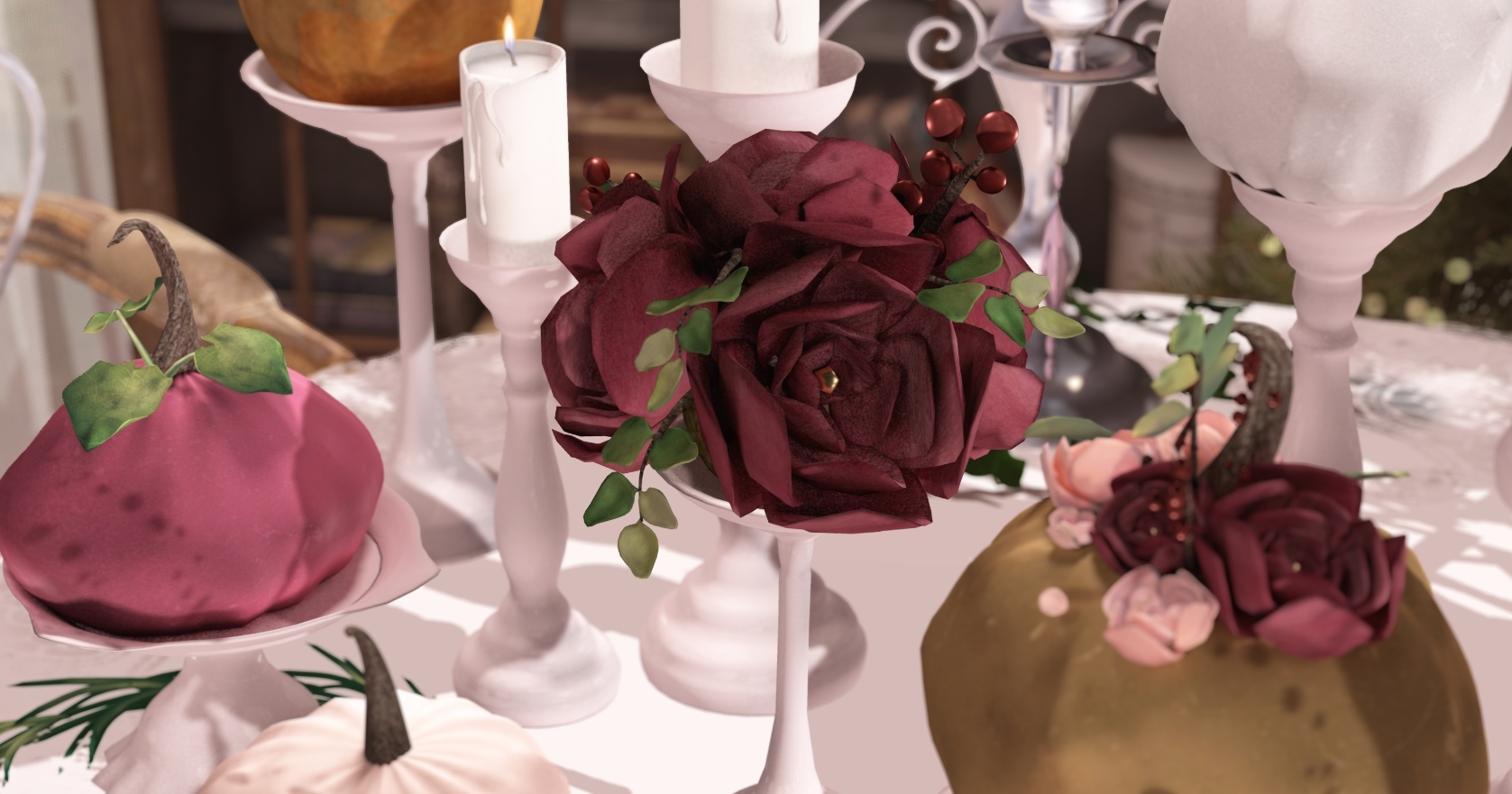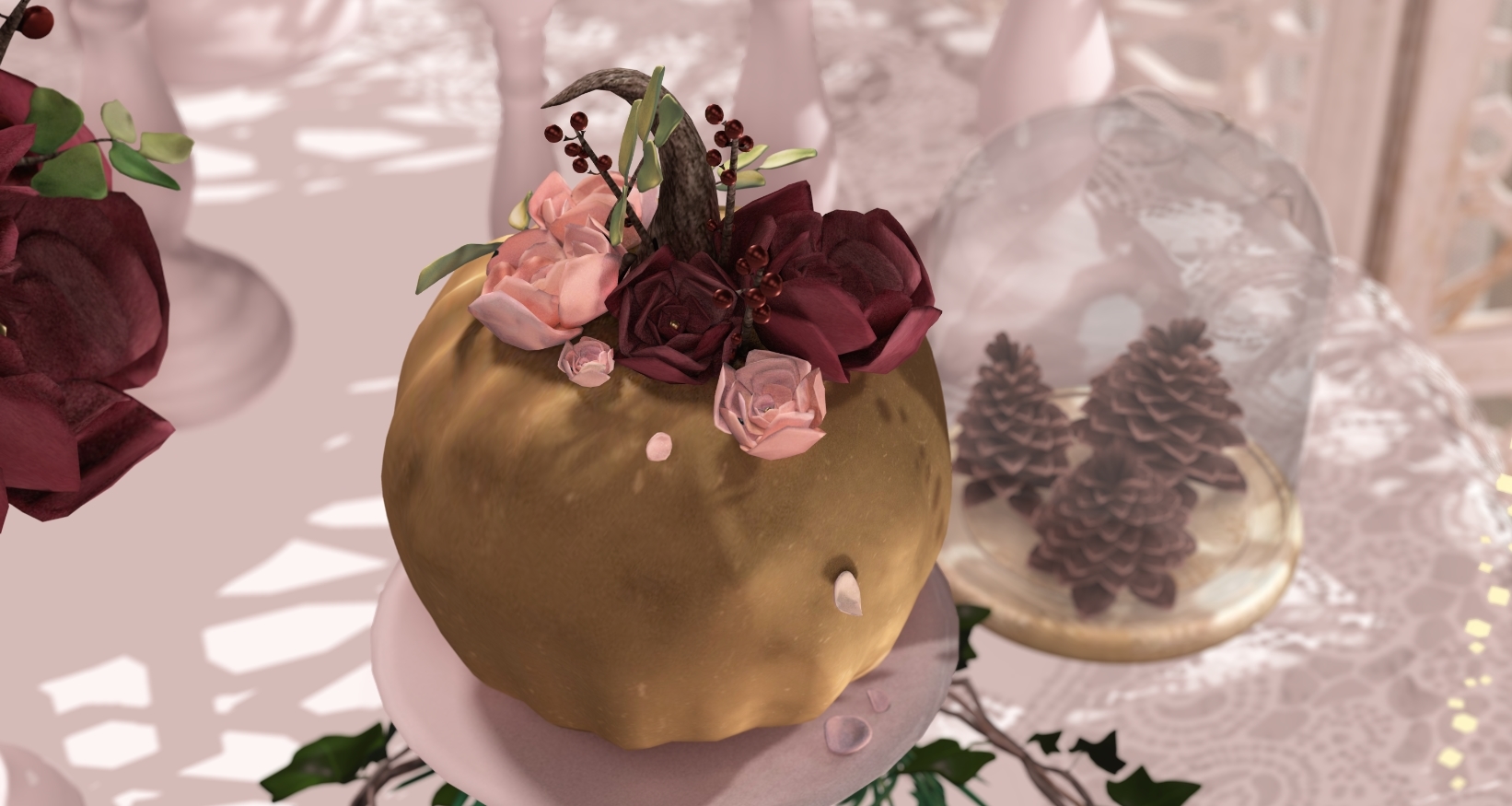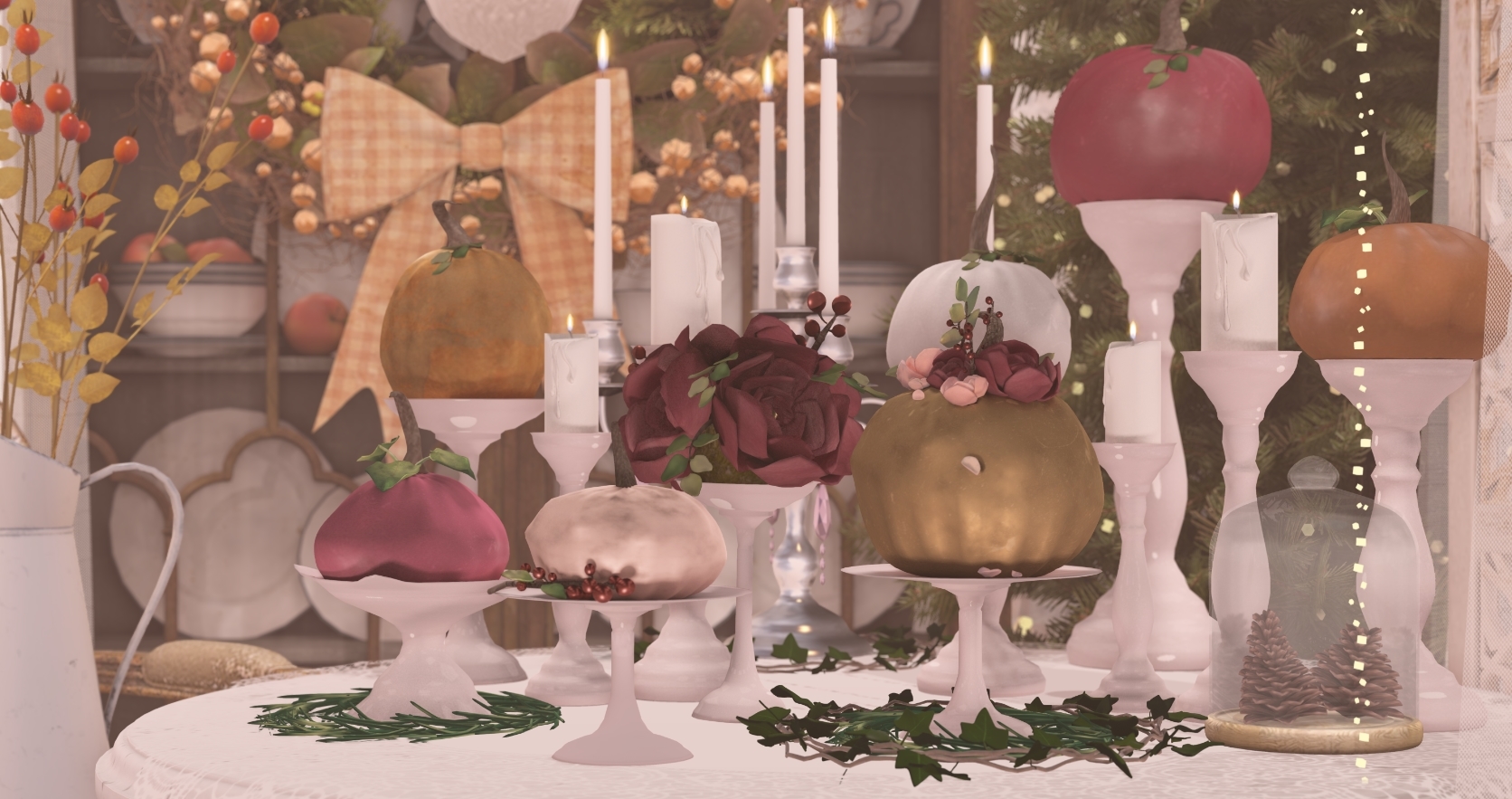 So I am a bit partial to this particular set of pumpkiny goodness. Dahlia is a new accessory/jewelry brand by my SL daughter June Fallon and has recently branched out into decor with this latest exclusive for N21.
And I know the hours and hours she worked on each piece got her goin bananas sooooo when the final versions came through, my ole itty bitty mummy's heart melted because they turned out so lovely. Now this set is a gacha collection mind you, and N21 re-opens for November on the 21st.
I've inundated the blog with posts, forgive me your emails, but it is the holiday season and there's so much more to come!
---
Dahlia – Parisian Pumpkins – Multi – .09 – RARE | Coming soon to N21!
Dahlia – Parisian Pumpkins – Orange – .02
Dahlia – Parisian Pumpkins – Mauve – .04
Dahlia – Parisian Pumpkins – White – .05
Dahlia – Parisian Pumpkins – Flower Arrangement – .08
Dahlia – Parisian Pumpkins – Rose Gold Mini – .06
Dahlia – Parisian Pumpkins – Gold – .01
Dahlia – Parisian Pumpkins – Fuschia – .03
Dahlia – Parisian Pumpkins – Candles – .07
---
Nutmeg. Accent Gilt Chair
[ keke ] rosehips in pitcher | New  @ Mainstore!
[ keke ] star string
[ keke ] Twinkling Log Lights Modified
Apple Fall China Cabinet
Apple Fall Magnolia Leaf Wreath
Apple Fall Heritage Christmas Tree – Spruce Green
Birdy – Boudoir – Divider Screen
DRD Gothic Drape (single mod)
Kalopsia – Fall Wreath
-tres blah- Salad Days – Deer Bust (Gold/Aqua) RARE
[ zerkalo ] Elegant Coffee Table – Light
uK – La Luna Candle Waterfall (foliage only)
[ zerkalo ] Antique Memories – Wreath
Pixel Mode – The Nook – Crystal Candle Holder