Happy Sunday ye fellow decor addicts! Some fantastic news along with today's scene of the day! Fancy Decor is having a store wide 50% sale tooooday only! Read more for details!
Yesss blink away and believe what you see fellow lurker! To celebrate their recent win for Best Modern/Contemporary Home Furnishings win at the Rezzies, Fancy Decor is for real for reallzz having a One Day Only, 50% off everythang…everythang?? Everythang sale in its entirety! 
We must needs biiiig shopping carts and bottomless wallets.
Also, don't forget to check out Fancy Decor's latest release for Collabor88, a gorgeous dining set that is a perfect blend of contemporary and modern. I am super impressed with the gold lining in both the coffee cup, pot and salt/pepper shakers. Elegant, sophisticated, and well, classic!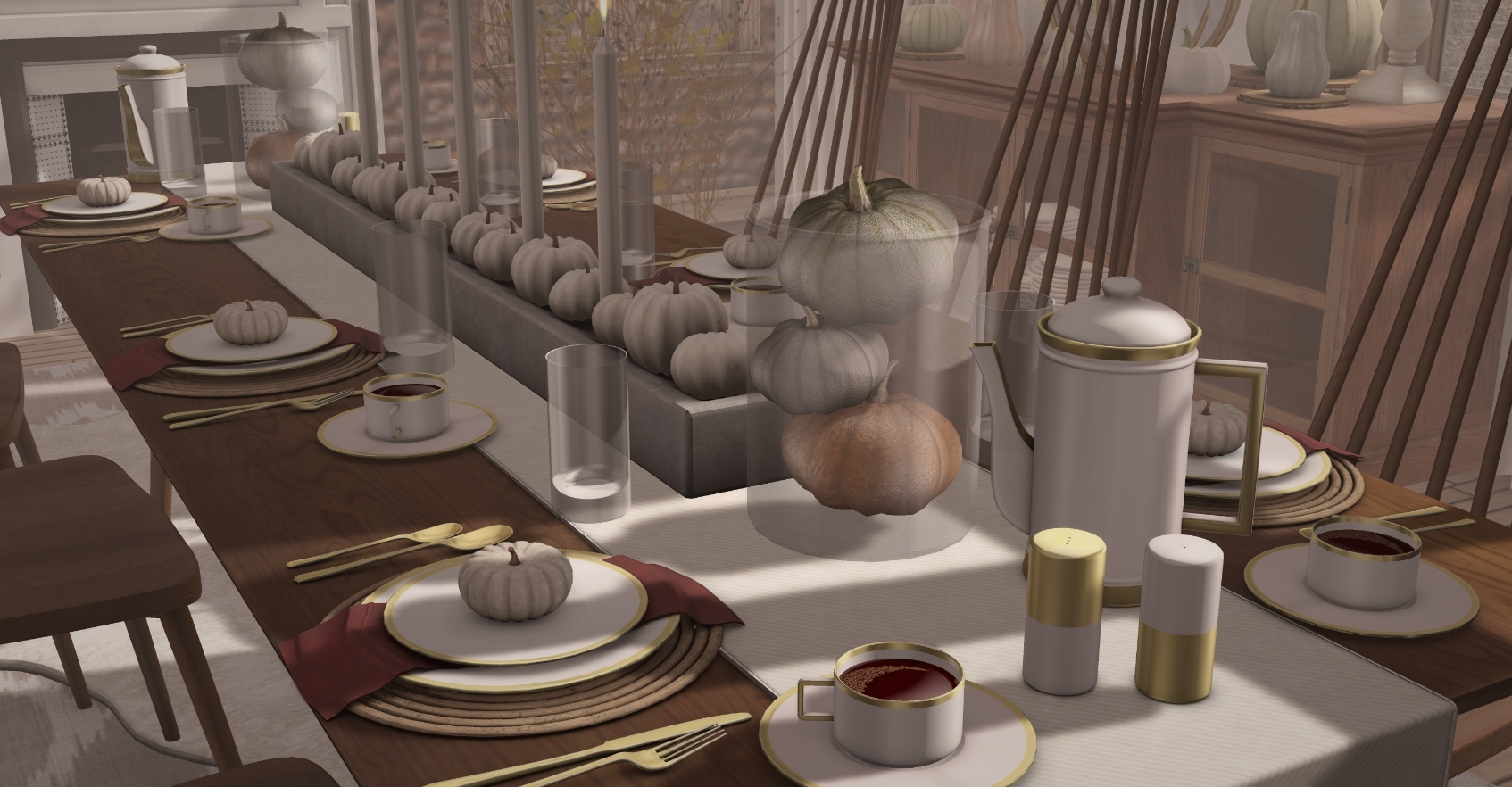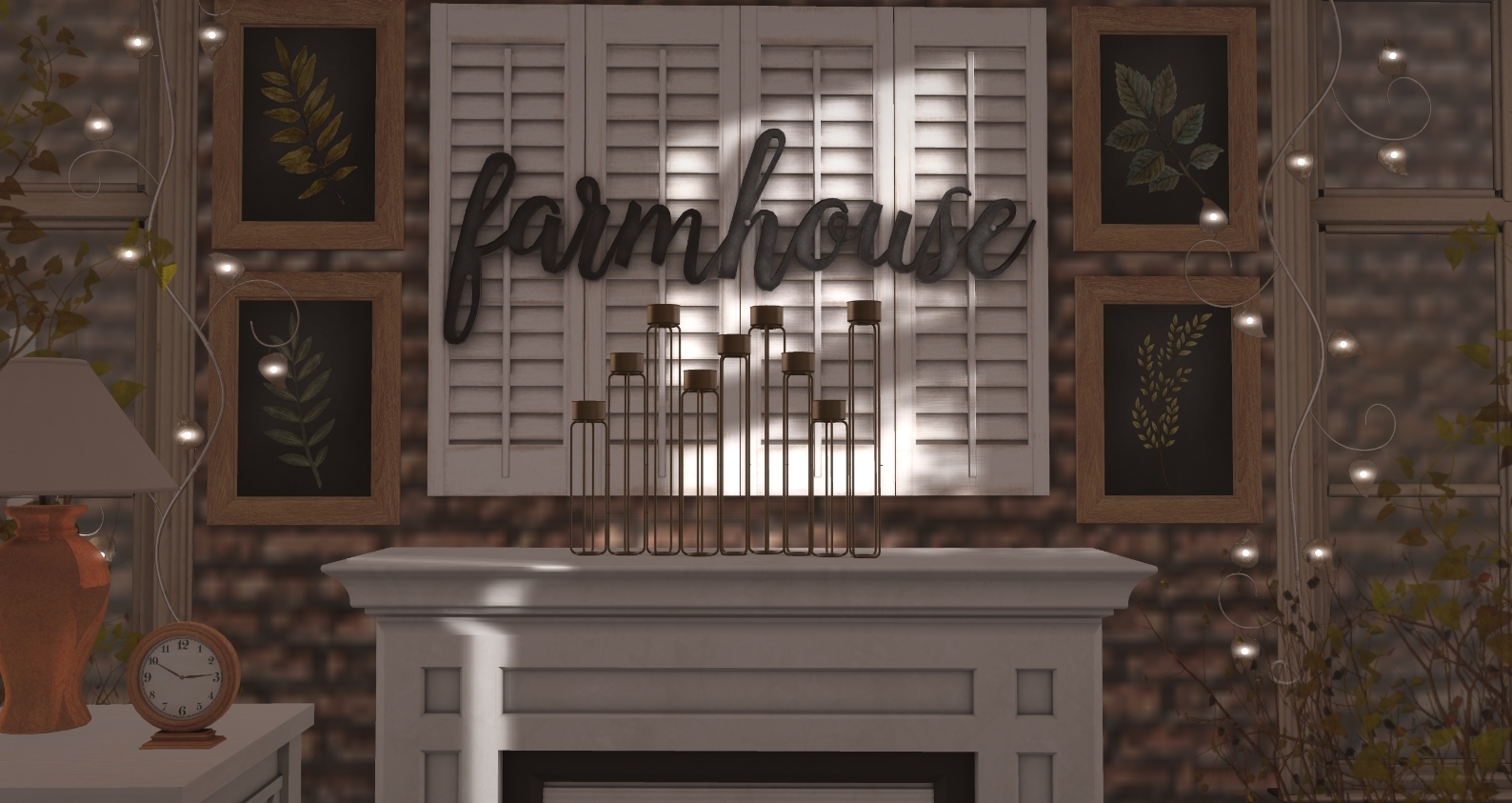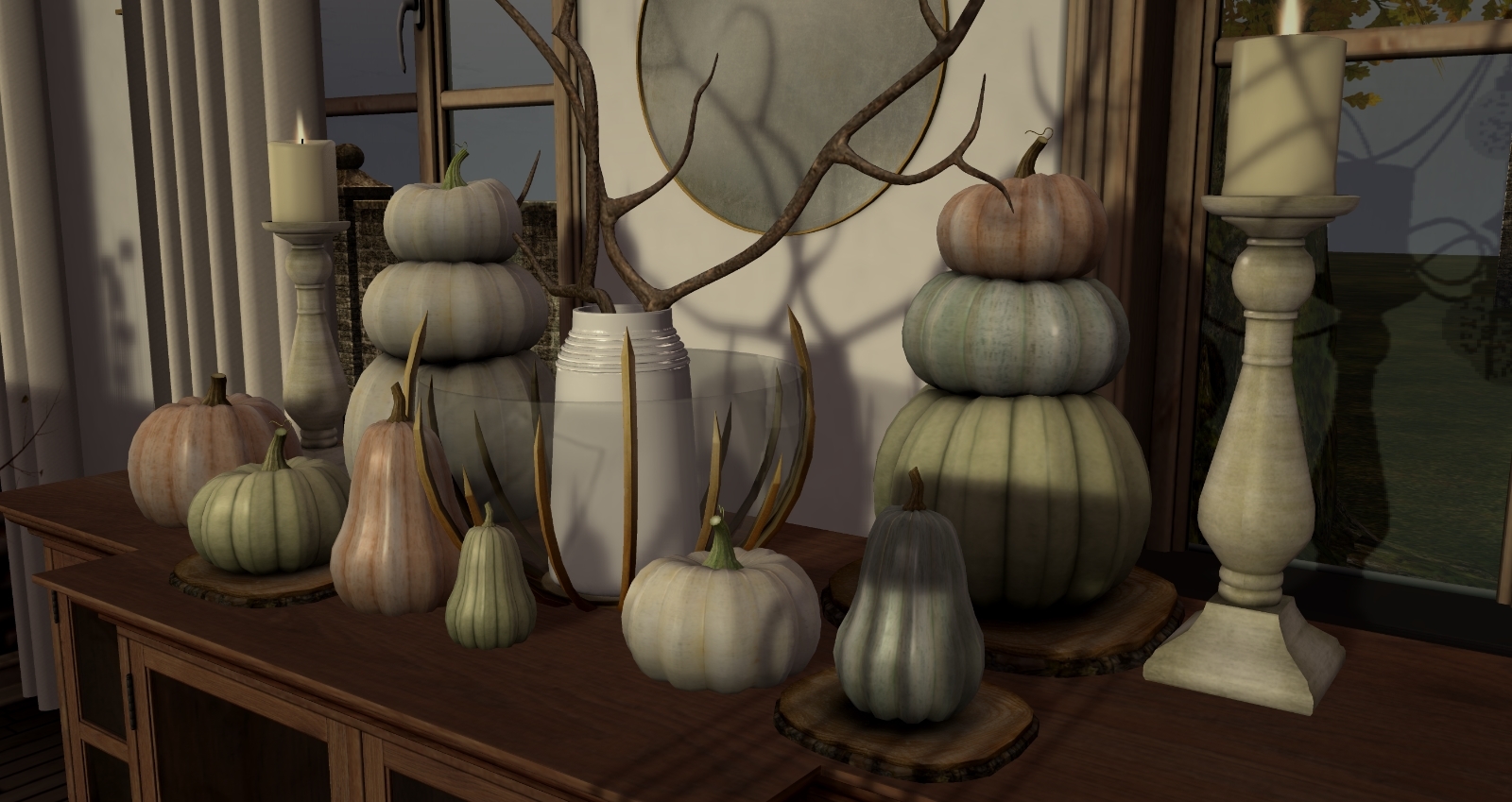 Do take a peek at the credits and if you have any questions, comments, another HUGE bag for more shopping, feel free to ping me in world!
---
Fancy Decor: Abigail Dining Table | Collabor88
Fancy Decor: Abigail Dining Chair
Fancy Decor: Table Runner
Fancy Decor: Abigail Rug
Fancy Decor: Classic Coffee Cup
Fancy Decor: Abigail Place Setting
Fancy Decor: Classic Coffee Pot
Fancy Decor: Classic Salt & Pepper Shakers
Fancy Decor: Autumn Centerpiece
Fancy Decor: Classic Water Glass
---
The Loft – Orville Mirror | FaMESHed
The Loft – Orville Sconce  | FaMESHed
MudHoney Sanderson Console – Medium Wood | Salem
MudHoney Leaf Prints  | Salem
MudHoney Pillar Tea Lights  | Salem
MudHoney Gold Ray Bowl  | Salem
ACORN Tile Fireplace -Light  | Salem
Cheeky Pea :CP: Danske Loft Skybox | TMD
{what next} Farmhouse Gourds
{what next} Farmhouse Gourd Tower
{what next} Farmhouse Candlestick
{what next} Farmhouse Wall Decor
Newchurch :: N :: Cobb Rustic Side Table  | Click for SLURL
Newchurch:: N :: Halden Table Lamp
Newchurch:: N :: Halden Table Clock
Newchurch:: N :: Rattan Basket (White)
---
09 Fancy Decor: Carpet Hide Rug
10 Fancy Decor: Greek Key Curtains
[ kunst ] – Jar & pumpkins
The Loft – Tivoli Vase
tarte. vine lights (gold)
tarte. june chandelier (gold)