Why is a raven like a writing desk?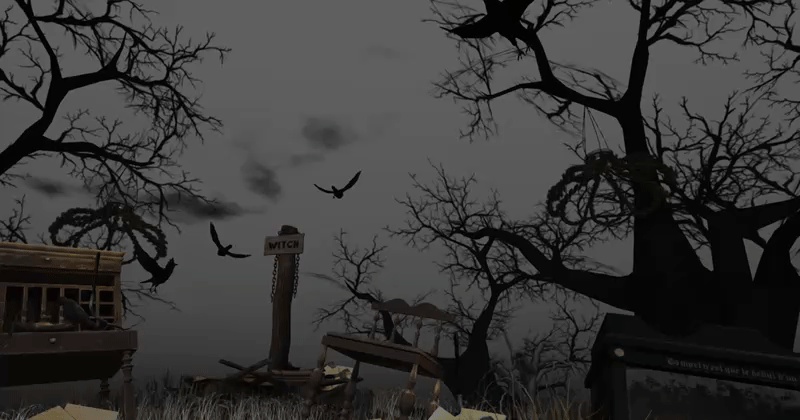 Capturing mesh lightning for a photo is just as smart as capturing it in GIF mode sooo.. hurrrah for gyazo again I say, hurrah.
Hope you are all having a great weekend so far! The Salem event continues on with some cool finds from unKindness and JIAN. The Witch's Stake is from Stockholm & Lima and does have a number of animations attached with it: I don't usually include fashion here but here is the ad with more details.
Feel free to ping me in world if you have any questions!
---
Stockholm&Lima:The Witches Stake | FaMESHed
JIAN Raven Collection :: Spooky Tree | Salem
JIAN Raven Collection Orbiter   | Salem
unKindness uK – Poe's Writing Desk  | Salem
unKindness uK – Raven Inkwell  | Salem
unKindness uK – Poe's Writing Chair  | Salem
unKindness uK – Poe's Sketches Parchment  | Salem
unKindness uK – Poe's Ramblings Parchment   | Salem
22769 – Le fond des mortels  | Salem
{anc} thunder mesh | Mens Dept
---
cinphul // Gotrik Candle [Nite]
cinphul // Gotrik Vase [Nite]
cinphul // Gotrik Offering Platter [Nite]
Garden by anc slight wildgrass
uK – Foliage Chandelier Hanging