Fantasy moonlighting with some added whimsy, the Armand Dining set from the Loft is set to keep your home in utmost thematic perfection! Details after le jump!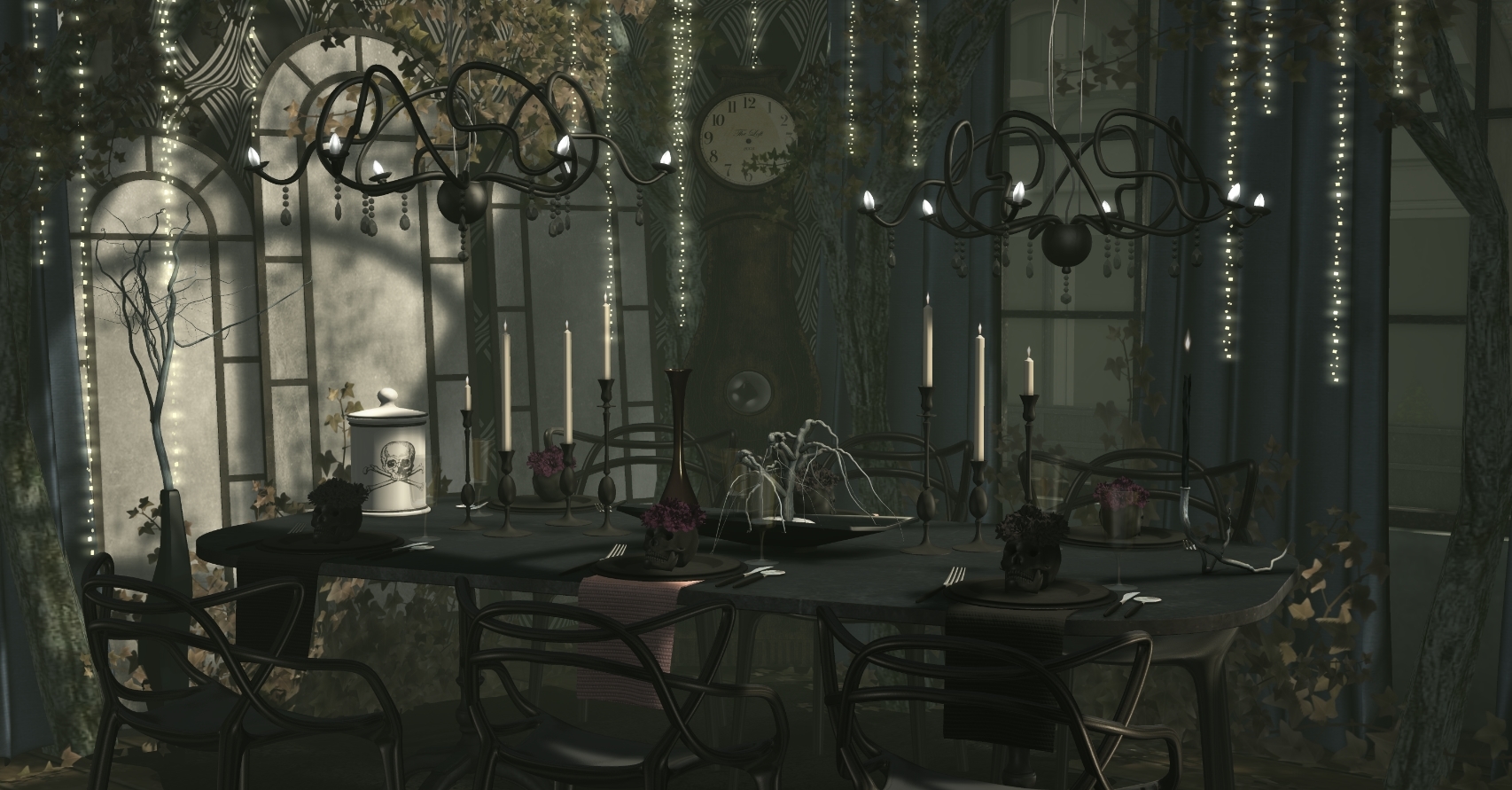 In case any of you fine fellow lurkers were curious, I included the raw snapshot before adding all the magical PS filters. And maybe a little later on I can show a quick GIF of the whole process but really, many home & decor products that have recently been produced on the grid can stand on its own in photography, no editing necessary.
Feel free to ping me in world anytime if you have questions or whatnot, I've got oodles of chat saved up.
---
The following items/sets can be found at Salem! Click for TP!
The Loft – Armand Table
The Loft – Armand Chair
The Loft – Armand Skull Vase
The Loft – Armand Place Setting
The Loft – Armand Candles
The Loft & ARIA – Baxter Chandelier – Nightshade
The Loft – Corvus Hide Rug
The Loft – Armand Mirror
Fancy Decor: Skull Canister
---
The Loft – Mora Clock Dist. Black
The Loft – Drape
Keke Twinkling Log Lights Modified
{yumyum} Wood arch
Frog Garden ::FG:: ivy
cinphul // Gotrik Vase [Nite]
cinphul // Fuzzy [Vase 2]
cinphul // Gotrik Offering Platter [Nite]
cinphul // Gotrik Candle [Nite]
Build-:HAIKEI: like a humid day_Gacha / RARE