Really great build from Kite for Builders' Box this month, which features a top floor that is flooded with outside light. Details after the jump!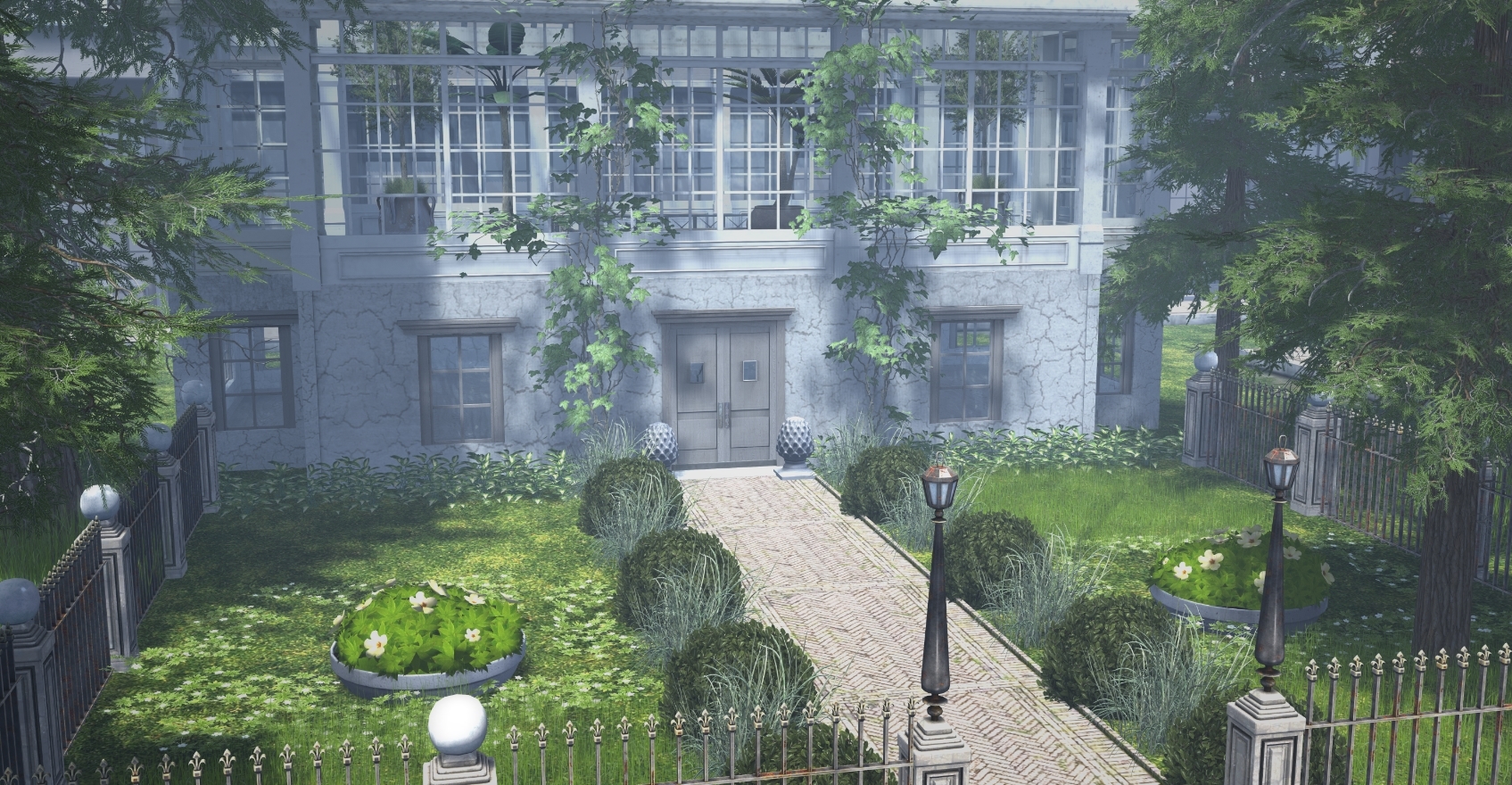 The Maison Lumineux is the latest release from Kite for Builders Box August subscription. It rezzes out at 133 land impact and has modify and copy permissions. It can also fit a 512×512 sqm parcel with lots of room for landscaping if needed.
Speaking of landscaping, unKindness has released the Manor Fence set at Fameshed, and they're very very low prim and highly detailed. We are talking 1Li per piece including the lamp posts! Definitely stop by and see the optional metal choices and demo versions.
Earlier today, I participated in a live discussion panel at The Blogger Vlogger Network along with several other blogger/vloggers covering different genres/niches in Second Life™. I believe the stream was recorded so do check it out when you have a chance, some of the topics ranged from practical tips to advice for the new blogger/vloggerette.
Bit short and sweet today as I am recovering from a teeny tiny break, hopefully will be getting back into the groove of things soon. Have a terrific weekend and if you have any questions, comments, tea recipes, feel free to ping me in world!
---
KITE – The Maison Lumineux | Builders' Box August 2017
Copy/Mod | 133Li upon Rez
unKindness uK – Manor Fence Lamp Stone Base | FaMESHed
unKindness uK – Manor Fence Railing | FaMESHed
unKindness uK – Manor Fence End Stone Base | FaMESHed
Copy/Mod | 1Li upon Rez
---
Apple Fall Buxus Ball, Large
Apple Fall Whitehall Pathway
Decor Depot Cattail Blades
Skye Temperate Shrubs – Hosta Leaf
Compulsion Plant
22769 – Garden Artichoke White
22769 – Flower Bowl White
The Domineaux Effect Ivy
Cube Republic Douglas Fir