Ahh these Monday motivationals! I created a 'weekend' space for a weekday, because I am weak and need a get-away..care to join?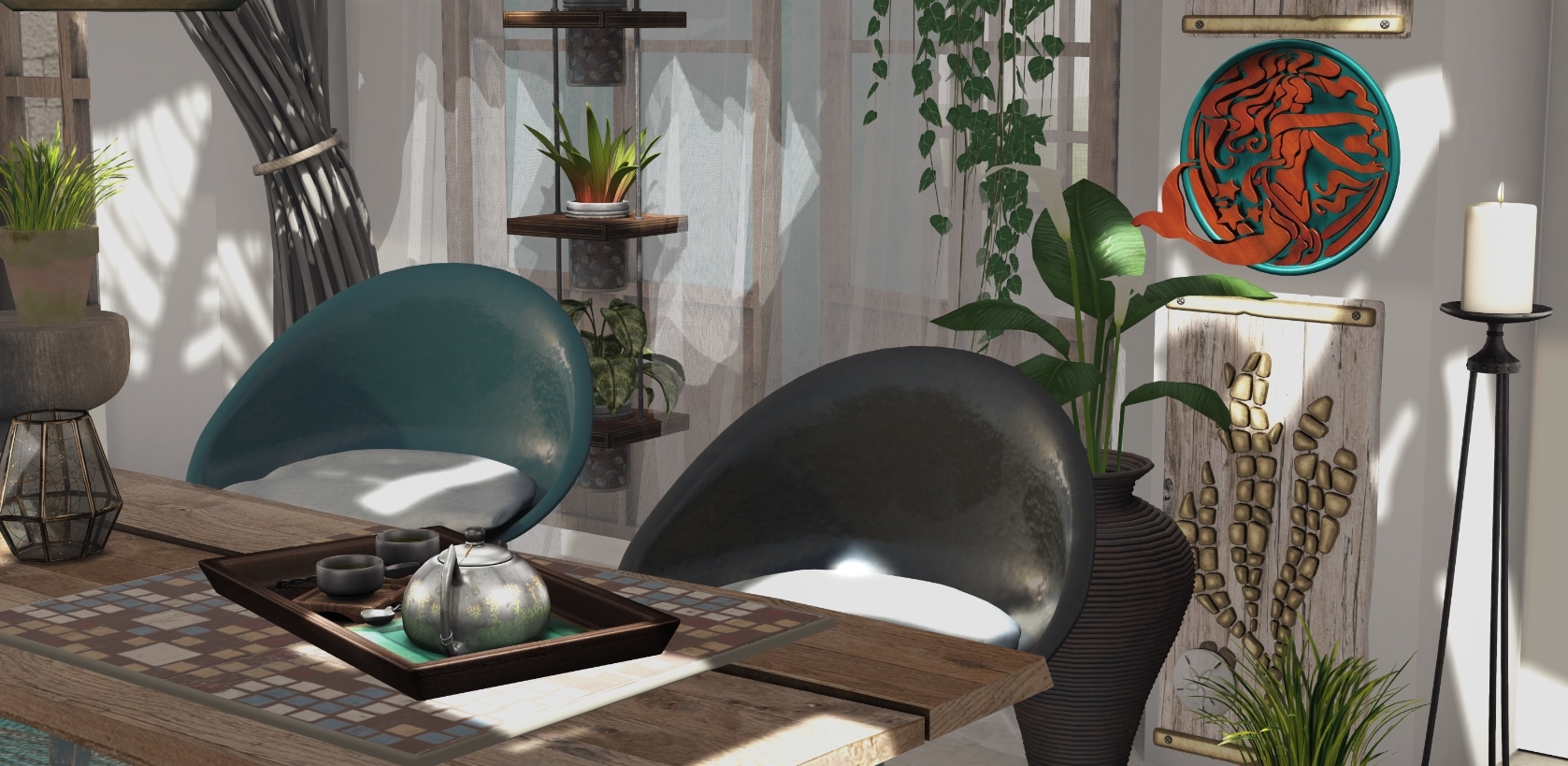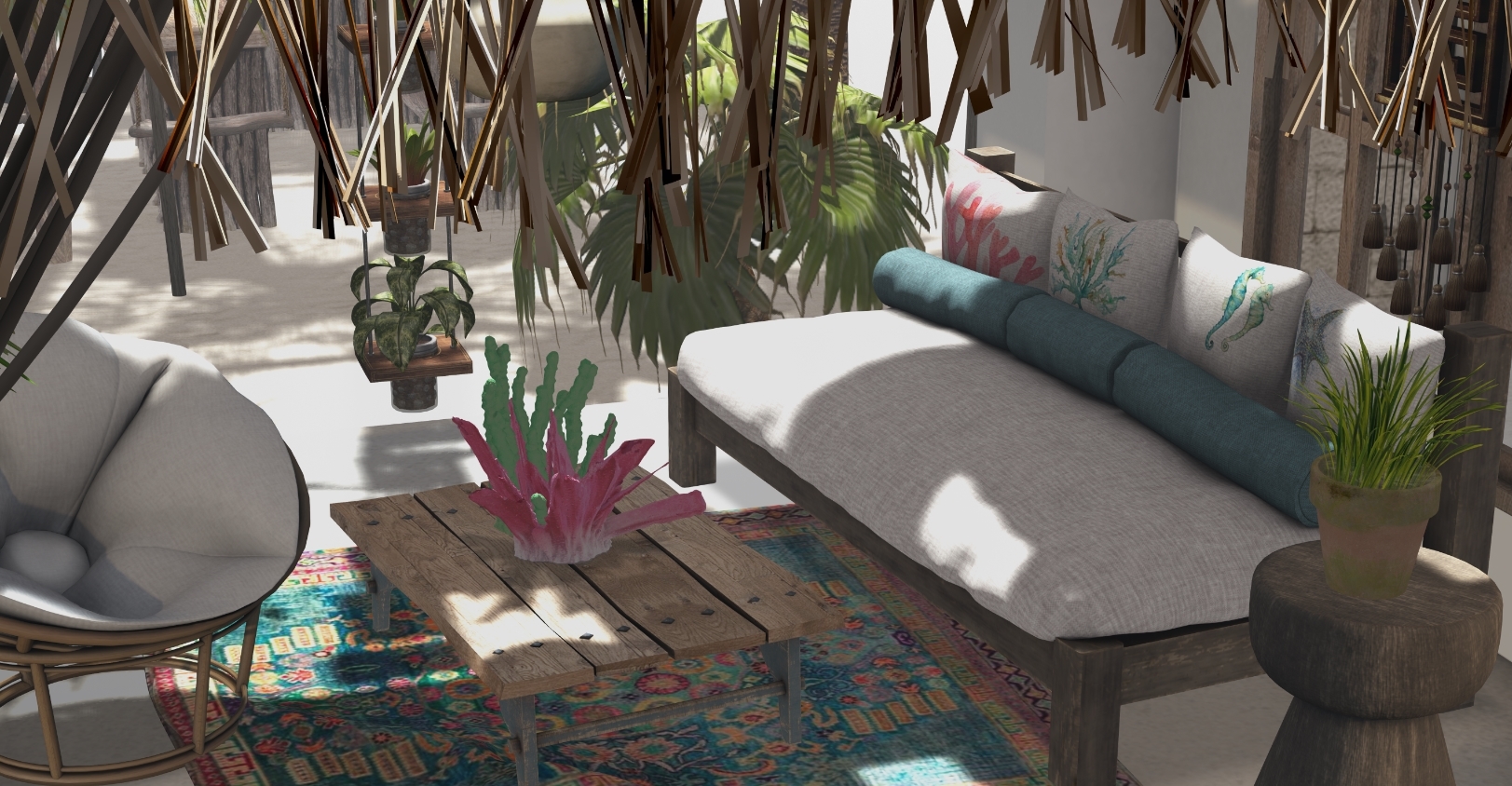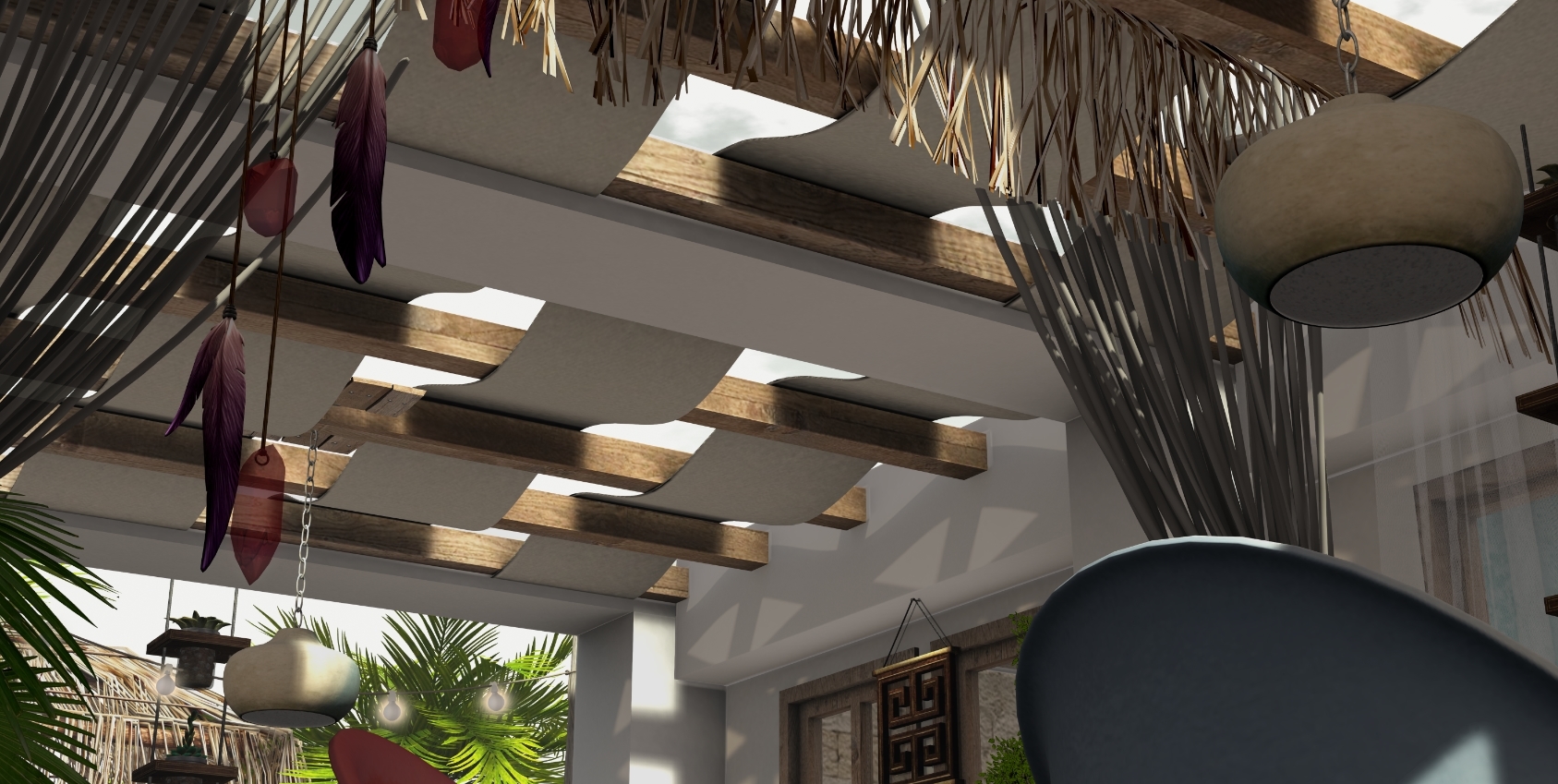 So Concept has released this absolutely fantastic collection at Kustom9 that includes a unique build, the Ca'Pepe  House. It is a rare prize, but it might just be well worth playing. The last raw shot I have here is of the patio roof, which is brilliantly meshed, and such a unique idea and 'concept', and something I haven't seen on the grid as far as design.
The Ca'Pepe House rezzes at about 150Li, is modifiable, and can fit a 512sqm parcel and above, although I would highly suggest having that extra bit of space to fully enjoy the patio. The interior is plenty open, so lots of room to play with if you happen to 'play' for more of the collection, which is by the way at this month's Kustom9 event.
Monday get-aways should be a thing, right? I am so on this ya'll lol. Do peruse ye ole creditos and feel free to ping me in world with any questions or comments!
---
Concept} 01. Ca'Pepe. House. RARE | Kustom9
Concept} 14. Ca'Pepe. Sofa PG. RARE  | Kustom9
Concept} 06. Ca'Pepe. Chair Blue  | Kustom9
Concept} 08. Ca'Pepe. Chair Grey  | Kustom9
Concept} 07. Ca'Pepe. Chair White  | Kustom9
Concept} 09. Ca'Pepe. Chair red  | Kustom9
Concept} 16. Ca'Pepe. Armchair PG. RARE  | Kustom9
Concept} 10. Ca'Pepe. Coffee table  | Kustom9
Concept} 12. Ca'Pepe. Square carpet  | Kustom9
Concept} 04. Ca'Pepe. Long Carpet  | Kustom9
Concept} 11. Ca'Pepe. Bonsai  | Kustom9
Concept} 05. Ca'Pepe. Lamp  | Kustom9
see ad here
Calm. Siren's Psalm . Wall Art | Indie Teepee
Calm. il Mare . Wall art . Seaweed
Calm. il Mare . Wall art . Seahorse
Calm. Plaza . Vase
Soy. Coral Ornament [type B] | Indie Teepee
Soy. Coral Ornament [type C] | Indie Teepee
[Black Tulip] Tropical Gacha 06 – Fancy Pot 1 (Tiles)
Plastik :[P]:- Vindeluna – Quartz Catcher
Plastik :[P]:- Vindeluna – Tiered Planter
Plastik :[P]:- Vindeluna – Tassle Decor
Plastik :[P]:- Vindeluna – Shimma Cloches
Plastik :[P]:- Vindeluna – Valah Tea Set
DRD Gothic Drape (single mod)
PLAAKA WaterGrass
PLAAKA WaterGrass SmallPot
Alouette – Medieval Candle Style 1
Concept} Kenya Table
Concept} 13. Visual. Rope Curtain
Concept} 06.Botanic. Branches Panel
dust bunny . outdoor bar . natural
Soy. Super long Hanging Hedera
Soy. Stepping Tiles
Virtual nature Sabal Plant