We here at Cozey believe in the duty of sharing, so without further a doodad, here's a sizzlin' sneak peek at what's coming to Summerfest 2017, and more decor finds from Uber!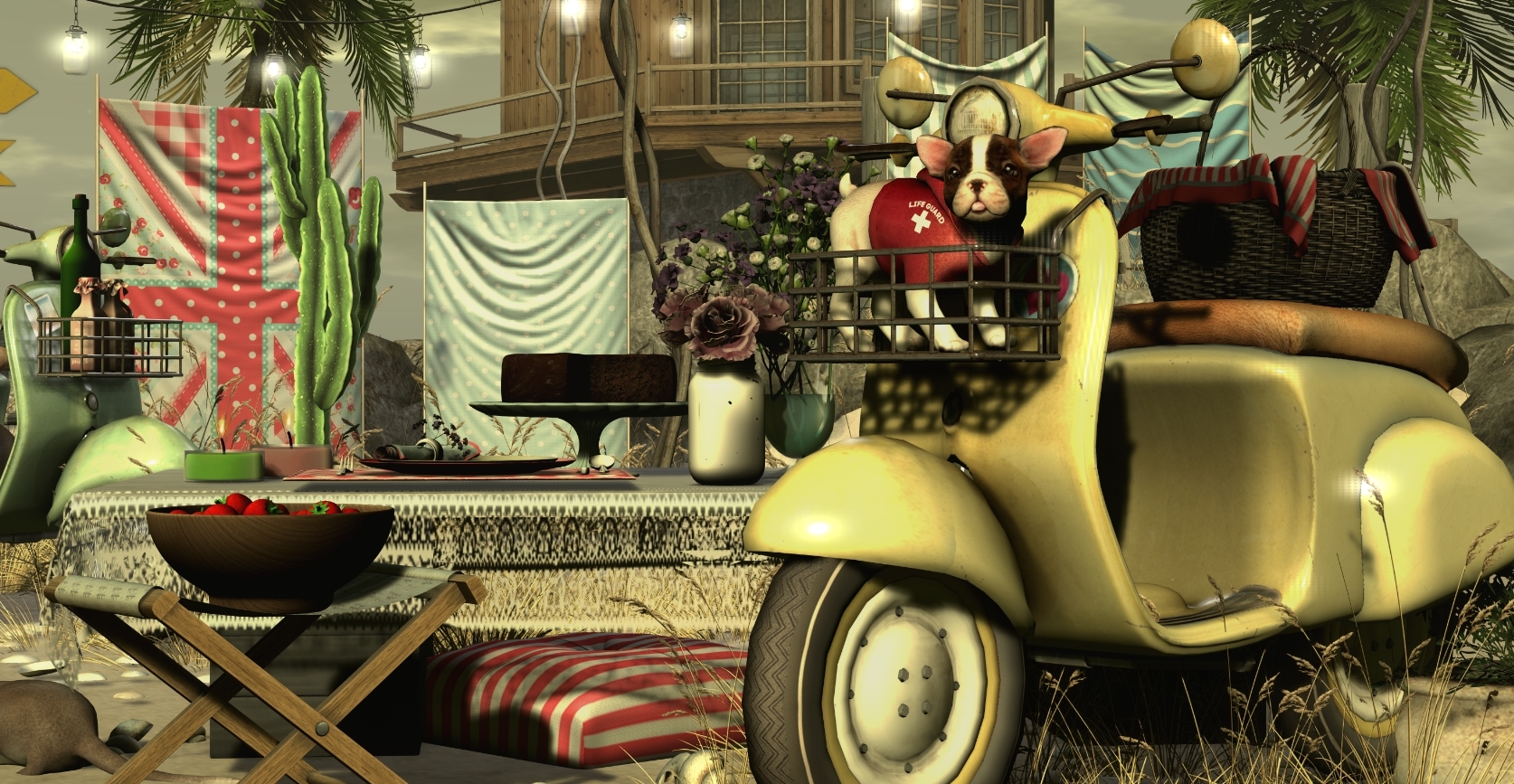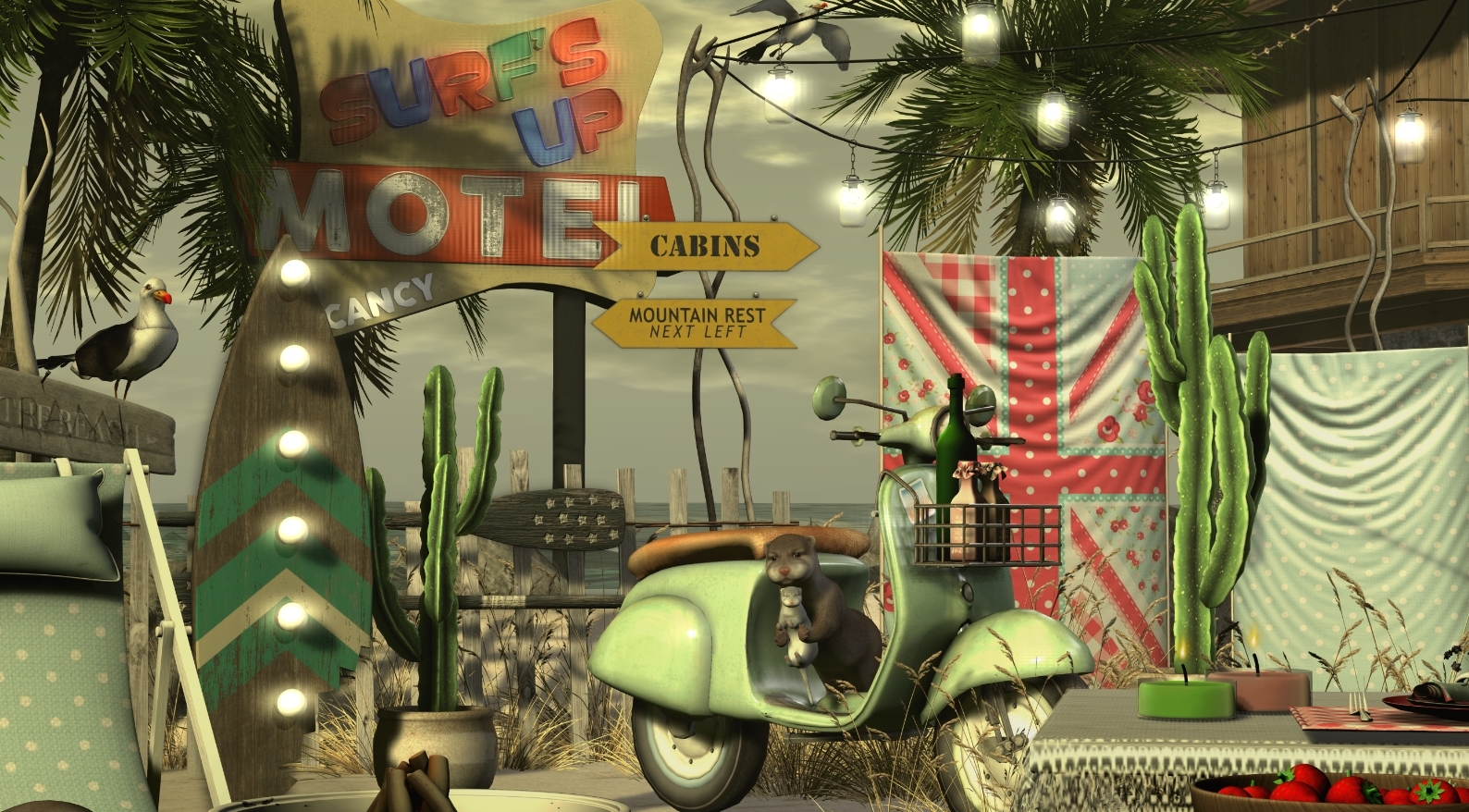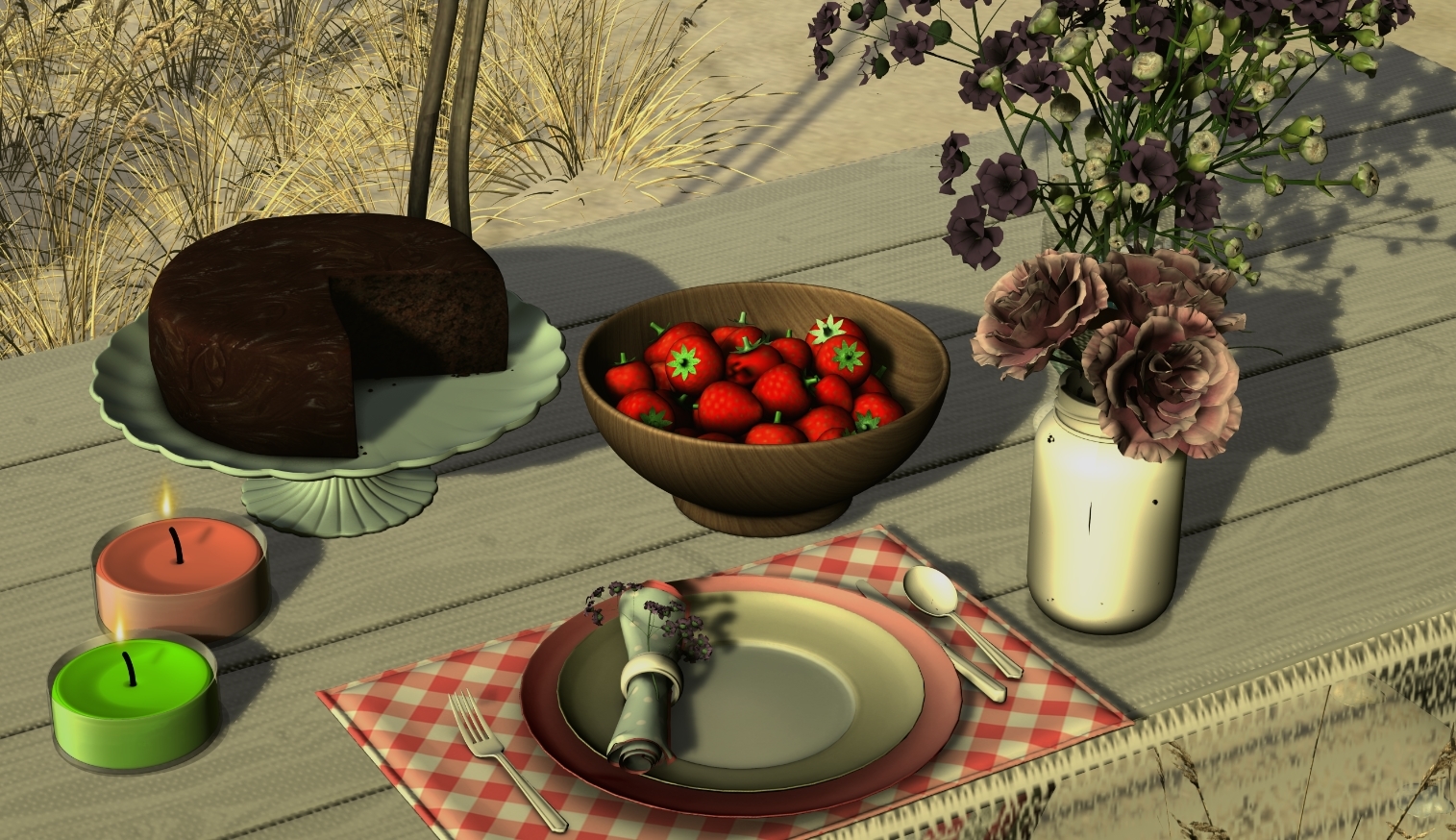 Right so lets get down to the sandy gritty lol. This month's decor features from Uber include Cheeky Pea's Jolly Chadwick Camp set, complete with out door dining accessories and placements, a lovely canopy with super cute jar lights, new floral arrangements and a neat campfire build that looks & sounds fabulous. I also included several pieces from ARIA's Olympia set (Uber) and managed to squeeze in Trompe Loeil's Glynwood Stillhouse (Uber), which I will be covering more of in a later post.
Summerfest 2017 will soon be upon us so save the date! Sandbars open June 30th through July 20th: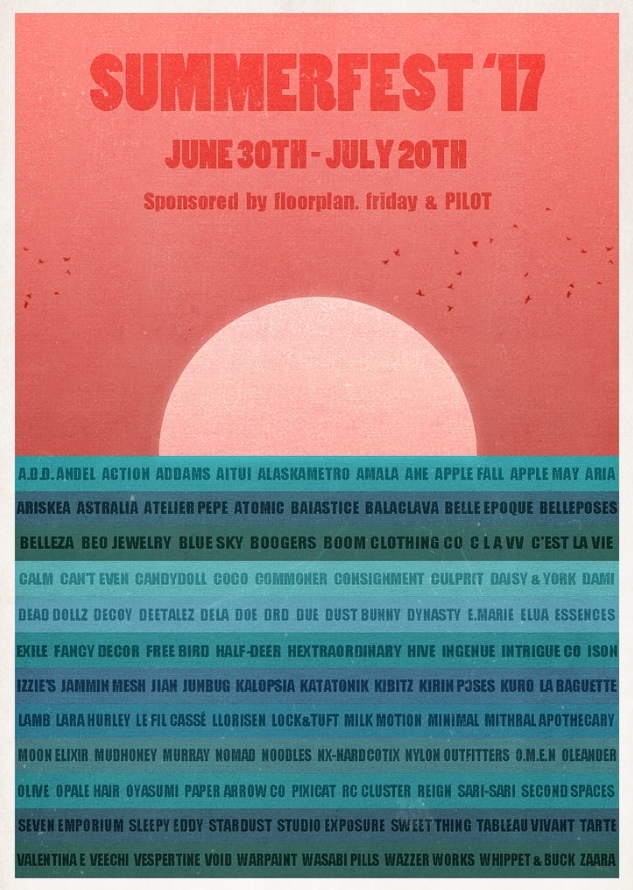 O.M.E.N. will be releasing a new line of Summer Vespas, with an ever helpful ever adorable French Bulldog Life Guard for OMEN VIP members (what a cutie patootie!):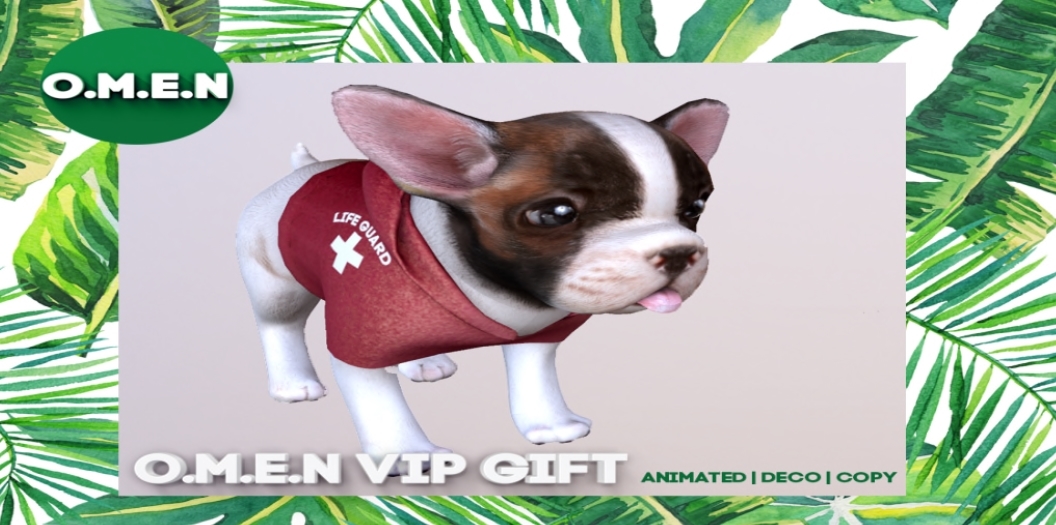 The Vespa itself is a wearable attachment, so really, we could totally ride this all along the Summerfest shopping route ya'll… I plan to… who's with me??!
Do be sure to grab the links below for more sneak peeks, and updated landmark as the event draws near. Thanks so much for stopping by on your daily blogscroll and if you have any questions, comments, driving tips, feel free to ping away!
---
Summerfest 2017 Flickr Pool – https://www.flickr.com/groups/summerfestsl/pool/
---
O.M.E.N – Summer Vespa – Yellow (WEAR) | Coming soon to Summerfest '17
O.M.E.N – Summer Vespa – Green (WEAR) | Coming soon to Summerfest '17
Cheeky Pea :CP: Jolly Chadwick Camp Table | Uber
Cheeky Pea :CP: Jolly Chadwick Camp Lounger (PG)  | Uber
Cheeky Pea :CP: Jolly Chadwick Campfire  | Uber
Cheeky Pea :CP: Jolly Chadwick Camp Canopy  | Uber
Cheeky Pea :CP: Jolly Chadwick Camp Windbreak (A,B,C)  | Uber
Cheeky Pea :CP: Tray Candle w/colour menu   | Uber
Cheeky Pea :CP: Jolly Chadwick Camp Chocolate Fudge  | Uber
Cheeky Pea :CP: Jolly Chadwick Camp Strawberry Bowl  | Uber
Cheeky Pea :CP: Jolly Chadwick Camp Place Setting  | Uber
Cheeky Pea :CP: Jolly Chadwick Camp Flower Jar  | Uber
Cheeky Pea :CP: Jolly Chadwick Camp Flower Vase  | Uber
Cheeky Pea :CP: Jolly Chadwick Camp Cushion  | Uber
Cheeky Pea :CP: Jolly Chadwick Camp Picnic Basket  | Uber
ARIA – Olympia Camping Stool  | Uber
ARIA – Olympia Camp Signs  | Uber
ARIA – Olympia Decorative Oars  | Uber
ARIA – Olympia Vase With Gypsophila (flowers only)  | Uber
Second Spaces – Surf's Up Motel sign | Coming soon to Summerfest '17
Second Spaces – shark bite lamp – green chevron | Coming soon to Summerfest '17
KITE – Otterly Cute – Kissing | Avail to play @ Mainstore
KITE – Otterly Cute – Resting
KITE – Otterly Cute – Parenting
see full ad here
Trompe Loeil – Glynwood Stilthouse + Stringlights   | Uber
---
~BAZAR~Morocco-Cactus
~BAZAR~Morocco-Potted plant
[ keke ] shells flat
[ keke ] shells turned
[ keke ] beach sign
[PM]Pixel Mode – Dune Fence
!Ohmai: Pacific Gull
Cube Republic CR Beach Piling