Keep calm. You have the forest in your blood.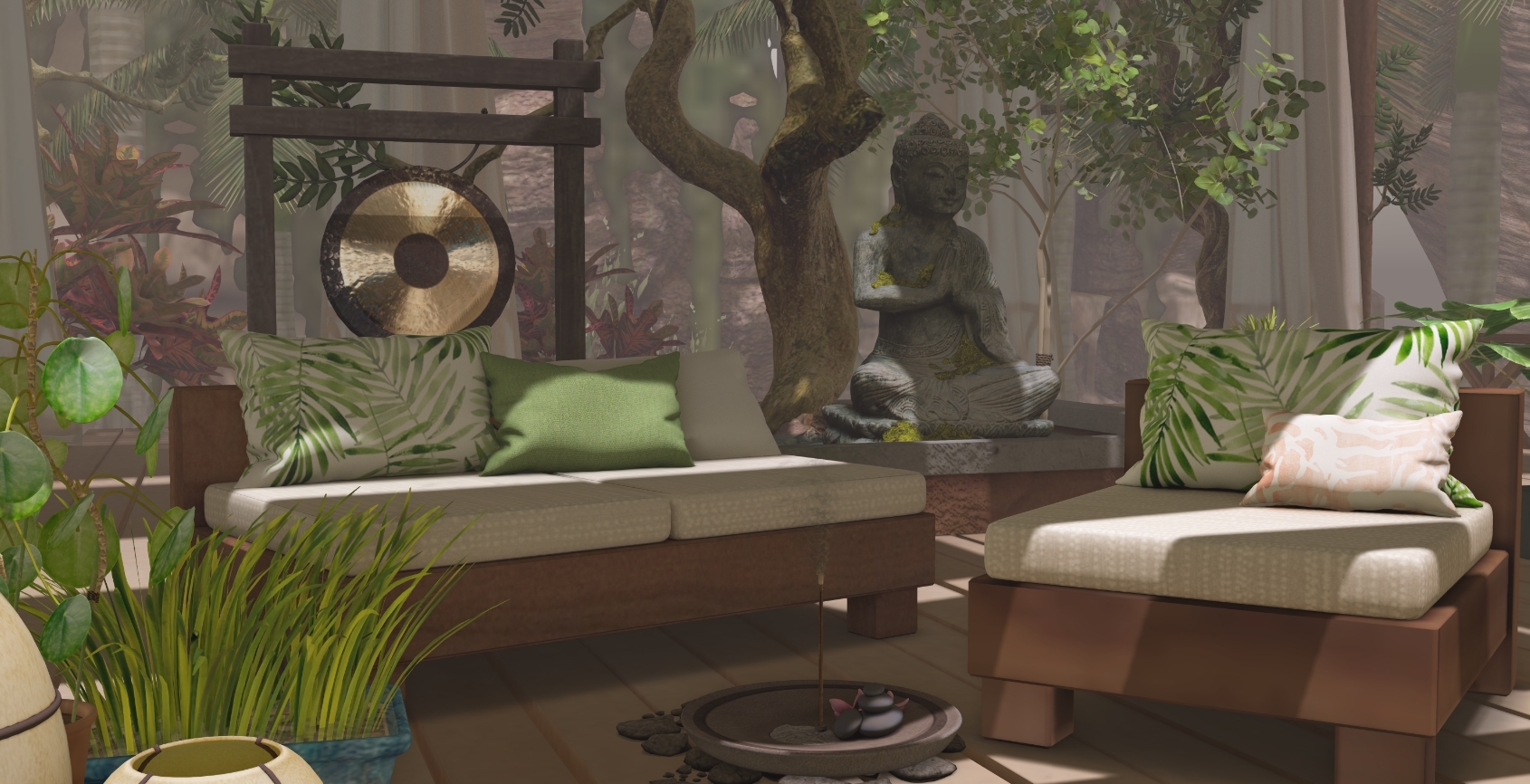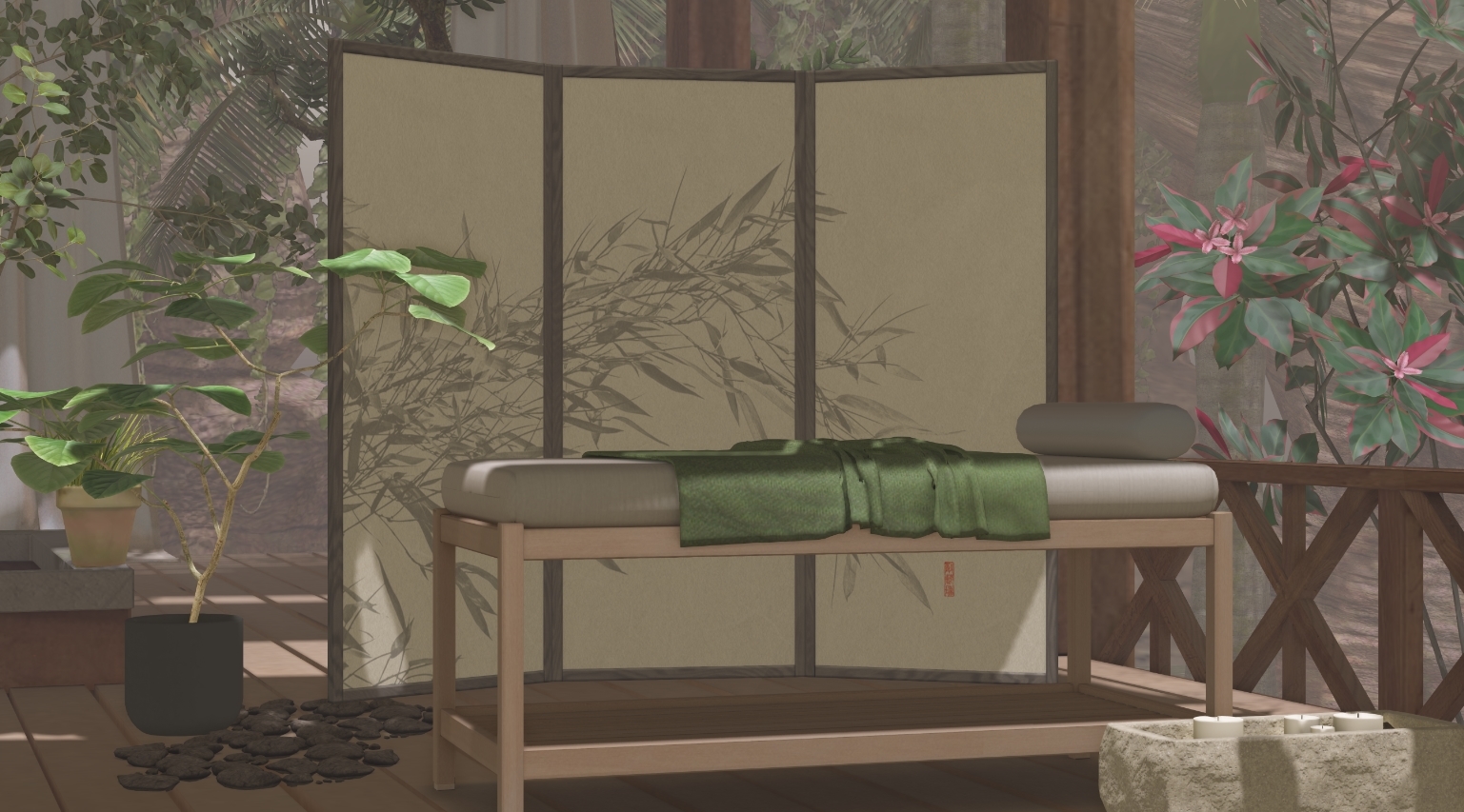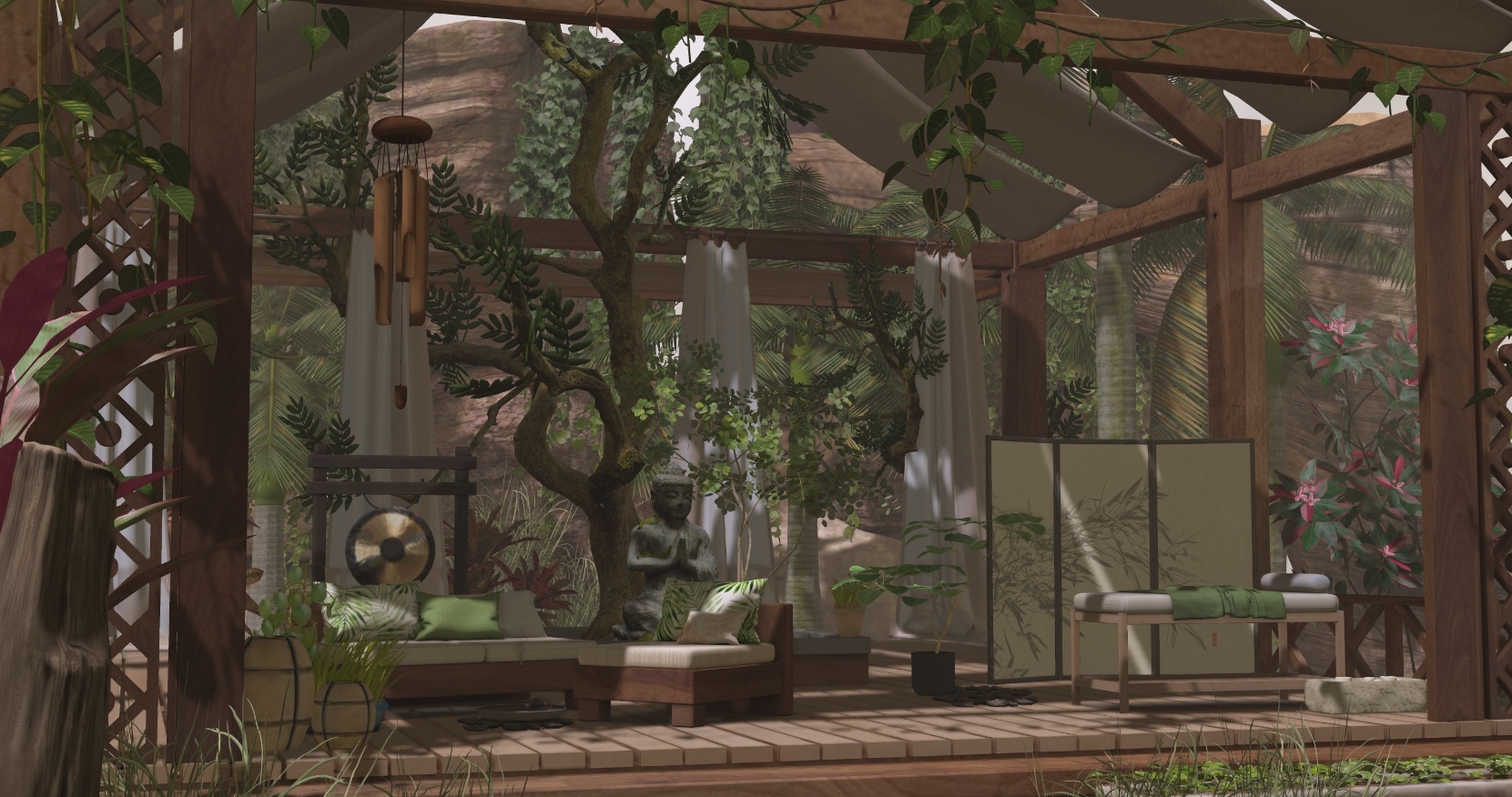 Creating spaces that reflect my inner most desires of serenity and joyfulness is the motivation to continue this virtual blogging 'journey'. Given the start to an interesting year, its time for things to turn around and I expect nothing less than peace, in spite of storms and adversity. Dreamer much? Perhaps.
You can find your inner calm with these pieces from Ariskea's Namaste Collection at the Arcade Gacha Event! There are 14 common, 2 rare prizes. Note that the lounger, massage table and chair are no modify/not resizeable. Also stop by this month's Fameshed to pick up the latest exclusives from Cube Republic!
Until next time fellow lurkers and nirvana inhabitants ♥
---
These prizes can be won at the Arcade Gacha Event, June 1st-30th!
TP: Arcade 1 | Arcade 2 | Arcade 3
Ariskea[Namaste] Hut { With Water Pond} RARE
Ariskea[Namaste] Mossy Buddha RARE
Ariskea[Namaste] Curtain
Ariskea[Namaste] Floor Lamp
Ariskea[Namaste] Bamboo Chimes{Ramdom Sound}
Ariskea[Namaste] Chair Lounge
Ariskea[Namaste] Lounger
Ariskea[Namaste] Gong {Touch Sound}
Ariskea[Namaste] Massage Table
Ariskea[Namaste] Incense
PLAAKA BrickPlanterIvy
PLAAKA Hydrocharitaceae Corner
PLAAKA EucalyptusPolyanthemos
PLAAKA FicusUmbellata
PLAAKA WaterGrass BonsaiPot
PLAAKA PileaPeperomioides
PLAAKA WaterGrass
PLAAKA BrickPlanterIvy
---
Concept} 02. Rodas. Candles | Kustom9
Cube Republic Vine Kit | FaMESHed
Cube Republic Croton Bush | FaMESHed
---
BALACLAVA!! Zen Folding Screen (Bamboo)
Elysium – pebblestones_small
Cube Republic CR Eranthemum Section Arrangement (white, red)
Cube Republic CR Cordyline 'Turkish Delight'
Cube Republic CR Beach Piling
Cube Republic Royal Cuban Palm
Cube Republic CR Sedimentary Rock
[ Organica ] Cliffs – Shoreline