So look a little closer, for all that we are and all that we'll ever be is love.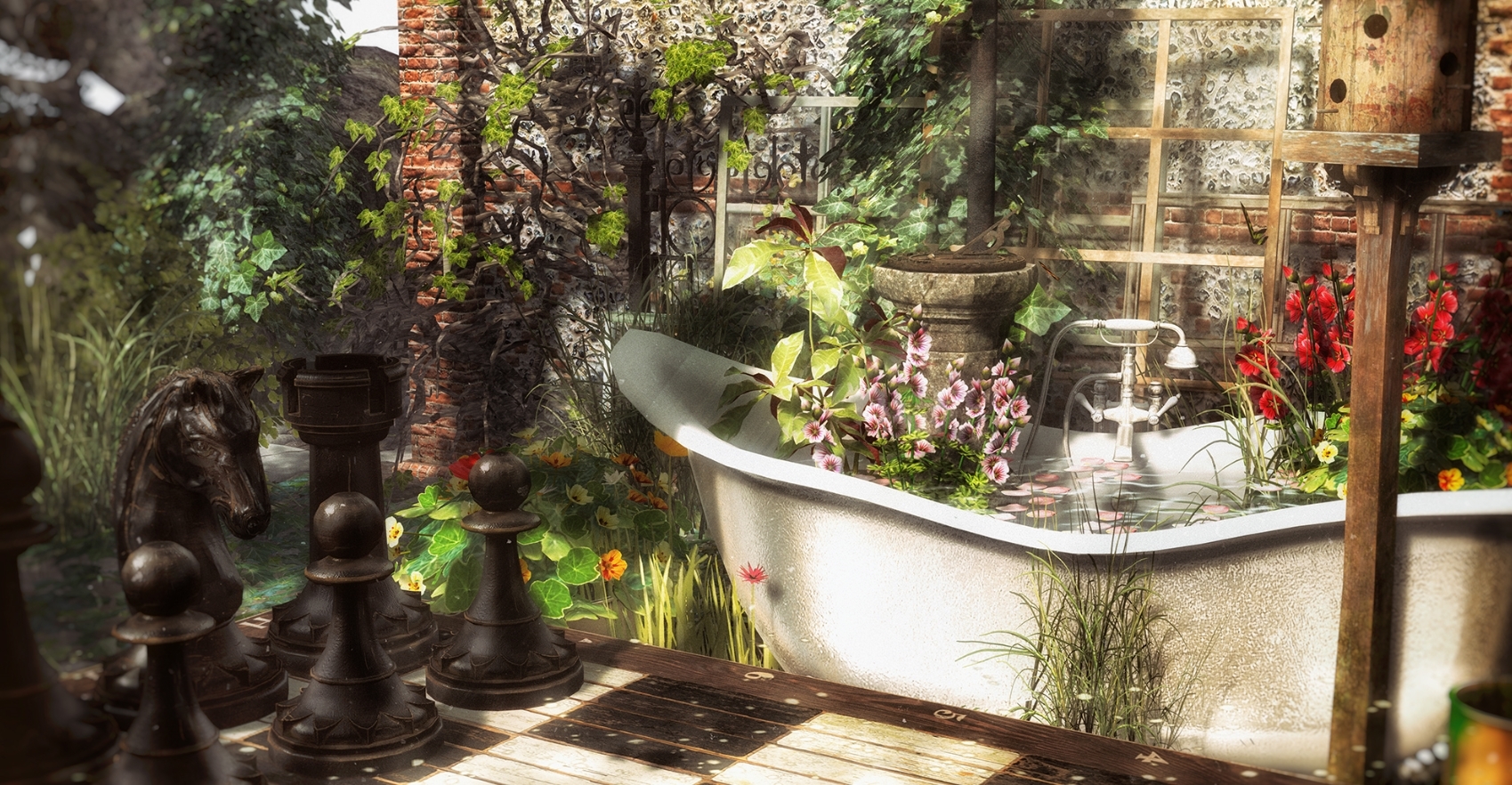 This previously released garden Chess set from Apple Fall is now available at the main store, is fully scripted and soo much fun to play with. There are individual chess pieces for decor as well as instructions and whatnot so do visit and try it out! >click to see full ad<
Tia's Sylvia series shines on as I attempt to incorporate my own water, fountain, extravaganza. The Sylvia bathtub is available right now at Shiny Shabby and includes sits, cuddles, animations, and rezzes at 9Li. Dainty petals can be rezzed upon chat commands, as well as group or owner permissions.
The Home Expo will be closing its doors soon, so hopefully you've had a chance to drop in and see the sights. Do peruse the credits for direct teleports to each vendor and if you've an inkling, check out the RFL Second Life page and see how the Expo is doing!
That's all she wrote! I hope you have a splendid weekend and that the gacha fever will not have consumed you lol. Keep a tab open and bookmark us!
---
[Tia] Sylvia Bathroom – Silver Bathtub – Adult | Shiny Shabby
[Tia] Sylvia Bathroom – Water Jugs | Shiny Shabby
Dreamland Designs DD Caswell Flower Pole | Home Expo
LOVE – UMBRELLA GARDEN DECOR | Home Expo
LOVE – WILD PIANO – BUTTERFLIES
LOVE – WILD WINDOWS – MOSSY
LOVE – PAINT POT FLOWERS – 3
LOVE – PAINT POT FLOWERS -1
{LORE} Sundial | Home Expo
{LORE} Spring Birdhouse
---
Apple Fall Garden Chess Board
-playable, 36Li (including pieces)
Apple Fall Orsett Single Lantern
Apple Fall Kent Wall Set
Apple Fall Bushmead Railing Gate
::Static:: Deadly Arborium – Atropa belladonna – 17 RARE
::Static:: Deadly Arborium – Amanita muscaria – 01
Skye Twisted Tree