Have a sat, pick a seat! Let bygones be bygones, and cheery colors to start your week.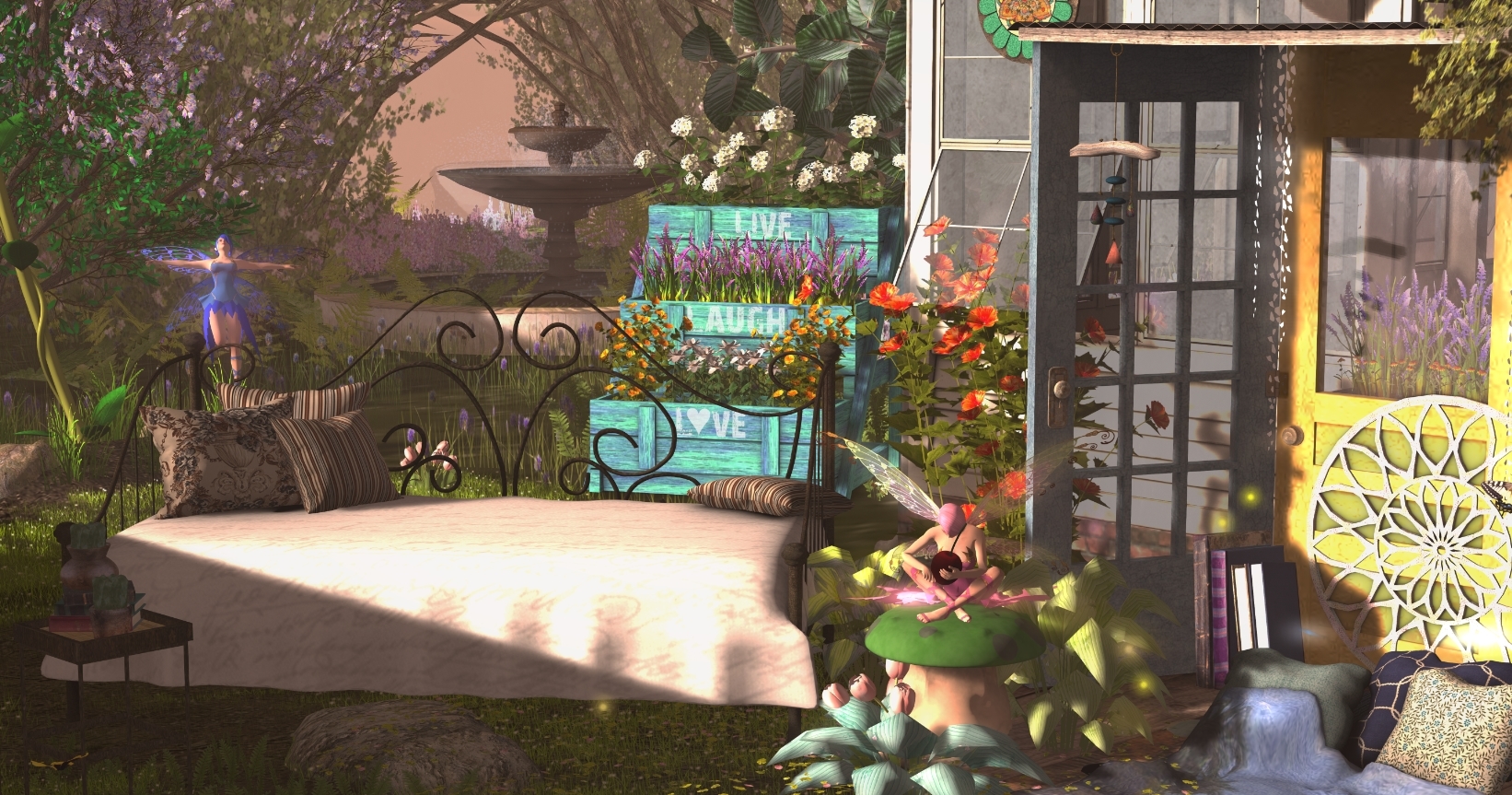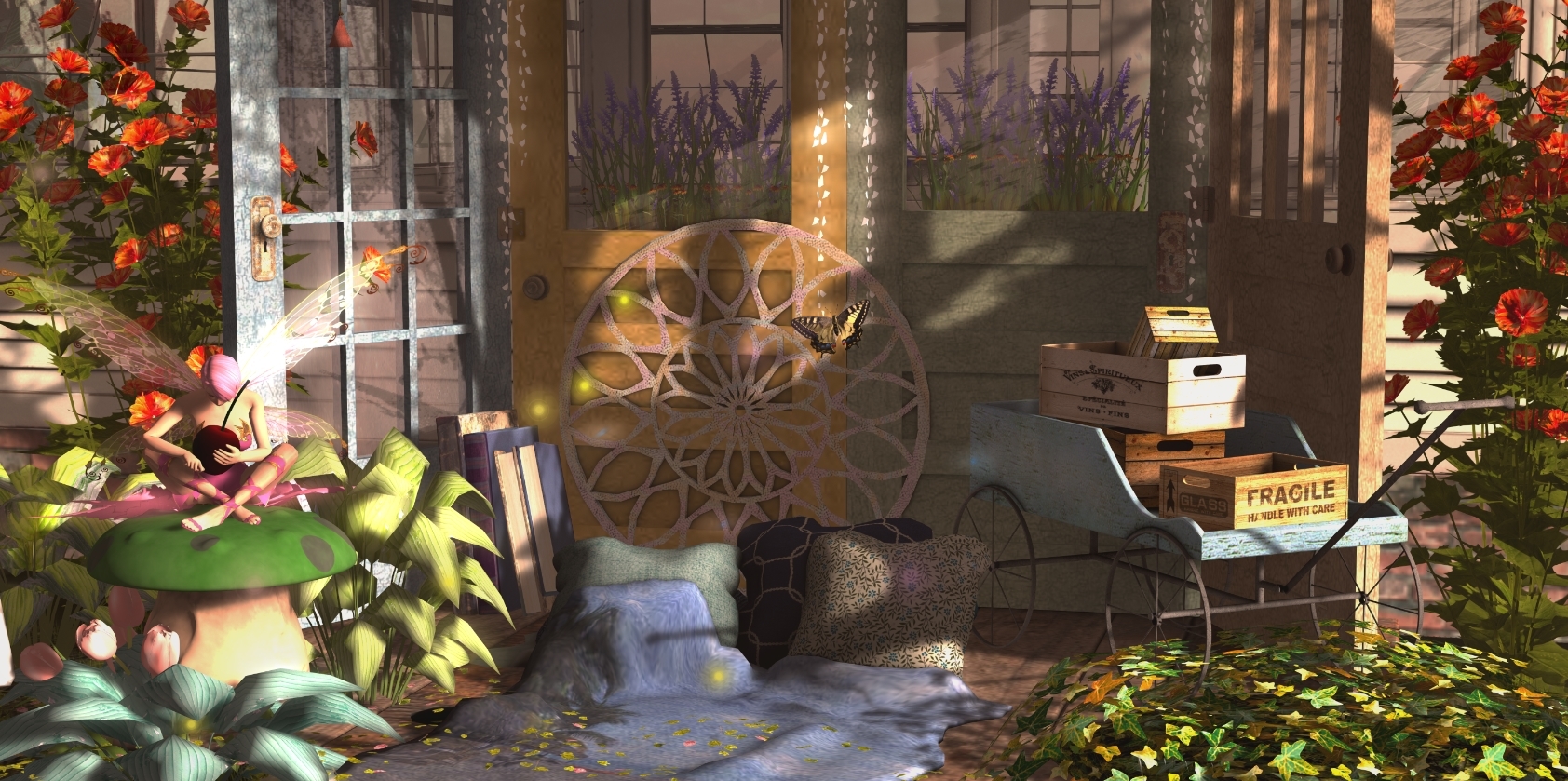 You've made it through the weekend, you're finally here! I've set out some pretties so sit back my dear. I'm on a rhyming trip, its contagious, its crazy! Because content apparently, is important in Cozey! (Okay I'll stop now.)
Here is the super duper screenshot of tonight's Rrraaaanddommm Drawing for a 500L$ Gift Card to Fancy Decor!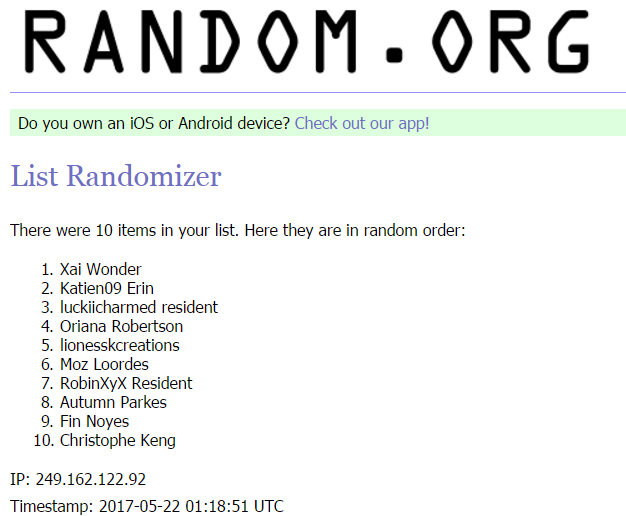 Congratulations to XAI WONDER! Shall be contacting her shortly, and thank you to those of you who did comment and share your favorite styles, a lot which happen to be mine too! Giveaways are always fun, and I hope you enjoyed it.
Today's scene of the day features all the wonders of spring, flora and fauna exclusives from the Home Expo, T-Spot, Whims A Plenty, and more. Also if you haven't stopped by Uber for the Hampton's event, you still have a few days yet to pick up N4RS' Hampton Greenhouse. The build rezzes in at 74 Li and is copy/mod, original mesh with working doors as well.
I also wanted to thank those of you fellow lurkers for coming to support the Blogger and Vlogger Network Talk yesterday (I seee youuu), it was fun, I learned a bunch and here's the link to their channel in case you missed it, or really want to grate at my irritating voice lol.
Feel free to ping me anytime, if you have any questions, comments, bug spray, allergy meds.. oh and sunscreen.
---
*N4RS Greenhouse | Uber Ends soon!
-74Li copy/mod
*Whims A Plenty WAP Sweet Southern Nights | Home Expo 2017
-21LI, 8 single, 16 cuddles, 8 friends animations
-copy/mod
*Whims A Plenty WAP Boho Stepping Stones | Home Expo 2017
-red, purple, blue, orange, teal
-1Li each
*Whims A Plenty WAP RFL Exclusive LiveLaughLove Planter | Home Expo 2017
-9li no modify
*Wardrobe Malfunction Fairy Lantern | Home Expo 2017
*Simply Shelby Enchanted WildFlower Tunnel | Home Expo 2017
-land impact can vary, modifiable
*Simply Shelby Mushroom Fairy -pink | Home Expo 2017
*Simply Shelby Rosette Wall Decor -multi | Home Expo 2017
*THEORY SPLASH FOUNTAIN | Home Expo 2017
*La Luna – Nature & Art: Fig tree mesh | Home Expo 2017
-LI 3 Size 6.5 meter
*Bee Designs Iron day bed set | Home Expo 2017
-14Li modifiable
*Bee Designs wrought iron Patio set | Home Expo 2017
-table 1Li, chair 11li, modifiable
*Dreamscapes Decor *Cleo* Cart | Home Expo 2017
---
*[ zerkalo ] Vintage Study – Board | Whimsical
*[ zerkalo ] Vintage Study – Cactus1 | Whimsical
*[ zerkalo ] Vintage Study – Cactus2 | Whimsical
*[ zerkalo ] Vintage Study – Books1 | Whimsical
*[ zerkalo ] Vintage Study – Books2 | Whimsical
---
*T-Spot Mesh – Hosta Earth Angel Green/Purple
*T-Spot Mesh – Hosta Blue Angel – Blue
*T-Spot Mesh – Hosta Blue Angel – Olive
*T-Spot Mesh – Leaf Pile 4 – LI=0.5
*T-Spot Mesh – Poppy Patch – LI=1
*T-Spot Mesh – Flowering Tree 2
*T-Spot Mesh Tree No. 3
*Soy. A Cliff [Flat] for small use
Hayabusa Design – Magnolia Tree | Group Gift