Color me content whilst we share an eclectic arrangement of finds from Fancy Decor, The Loft, ARIA, decor from Kustom9 and another weekly GIVE AWAY! Details after the jumparooni..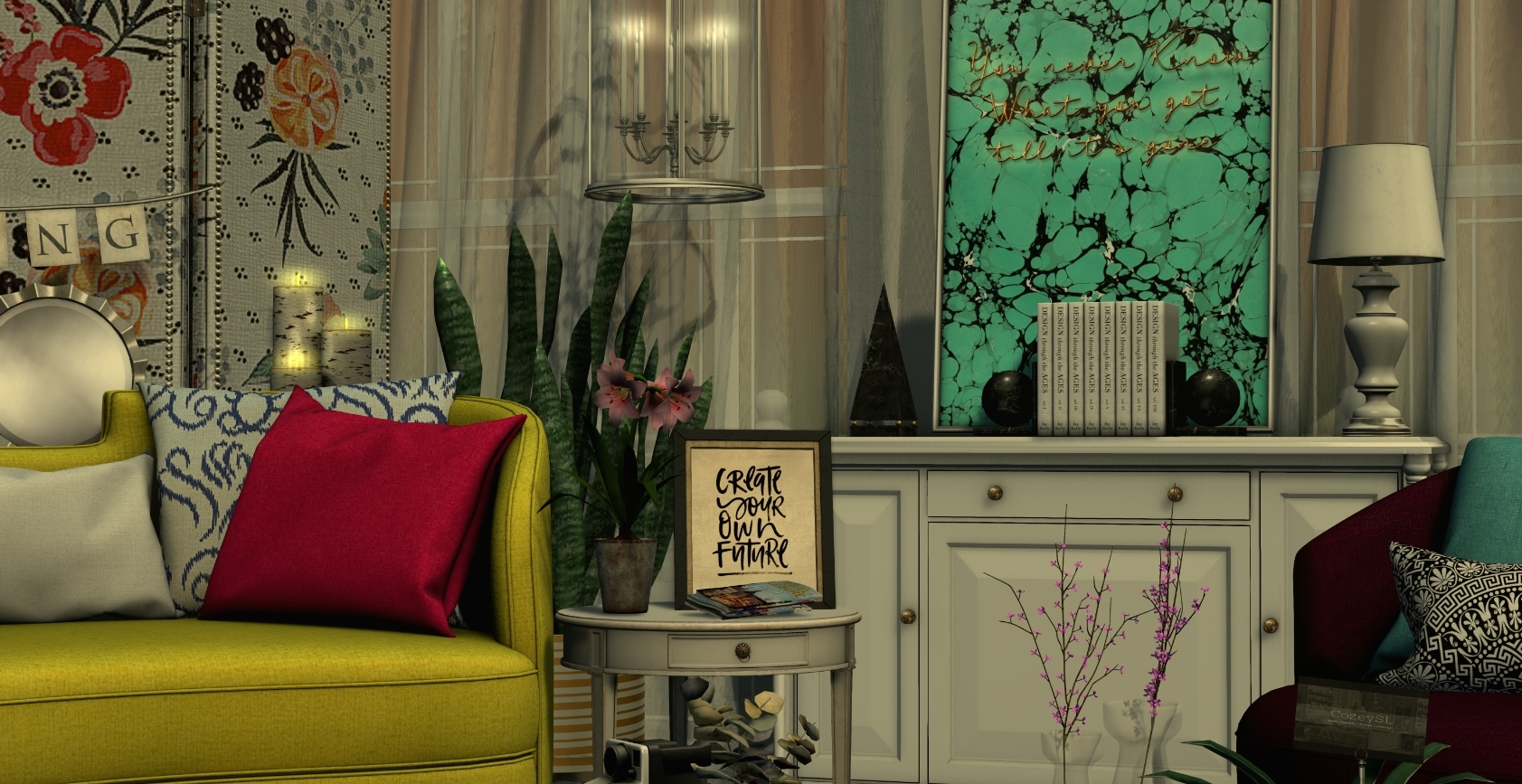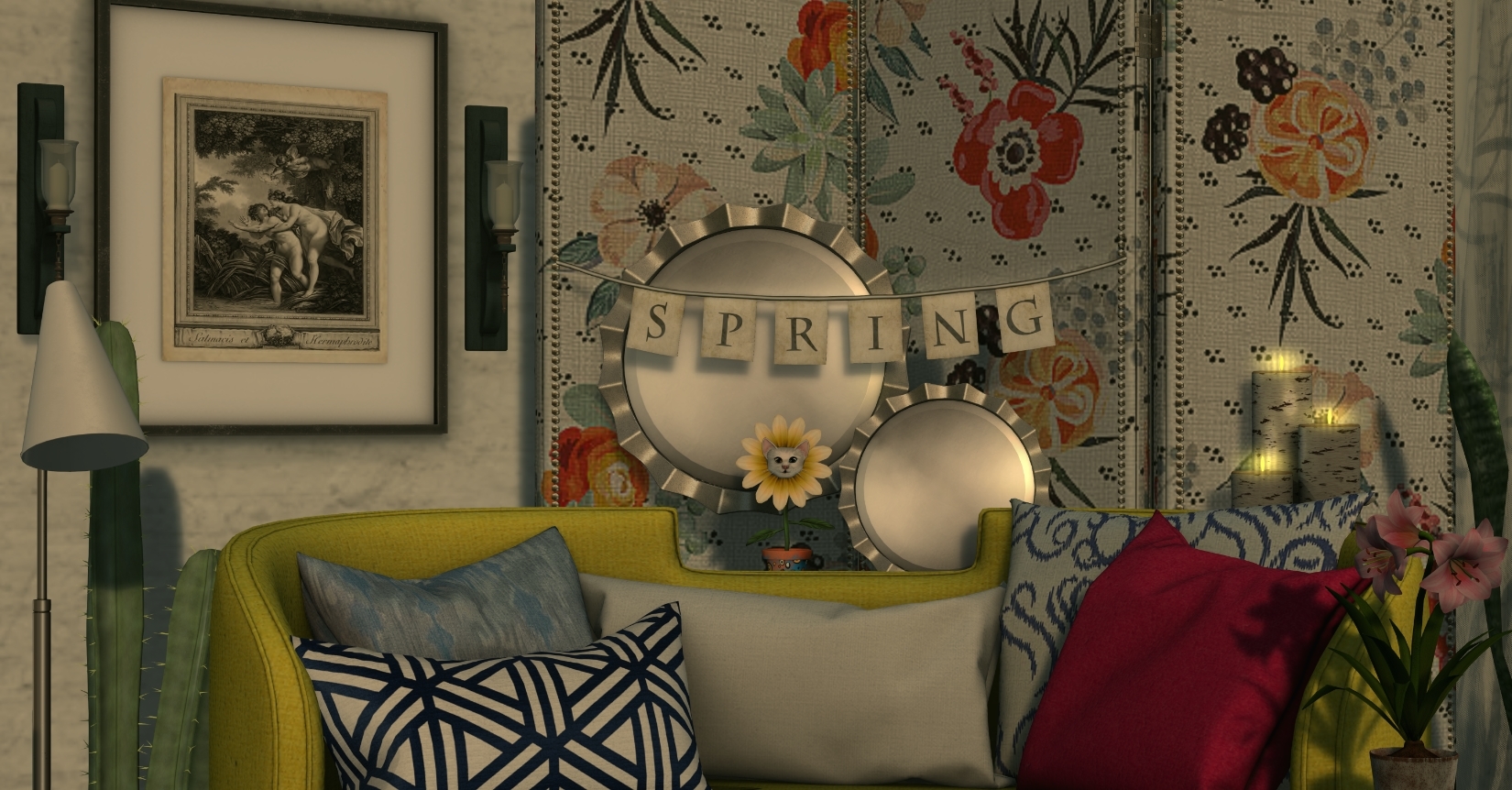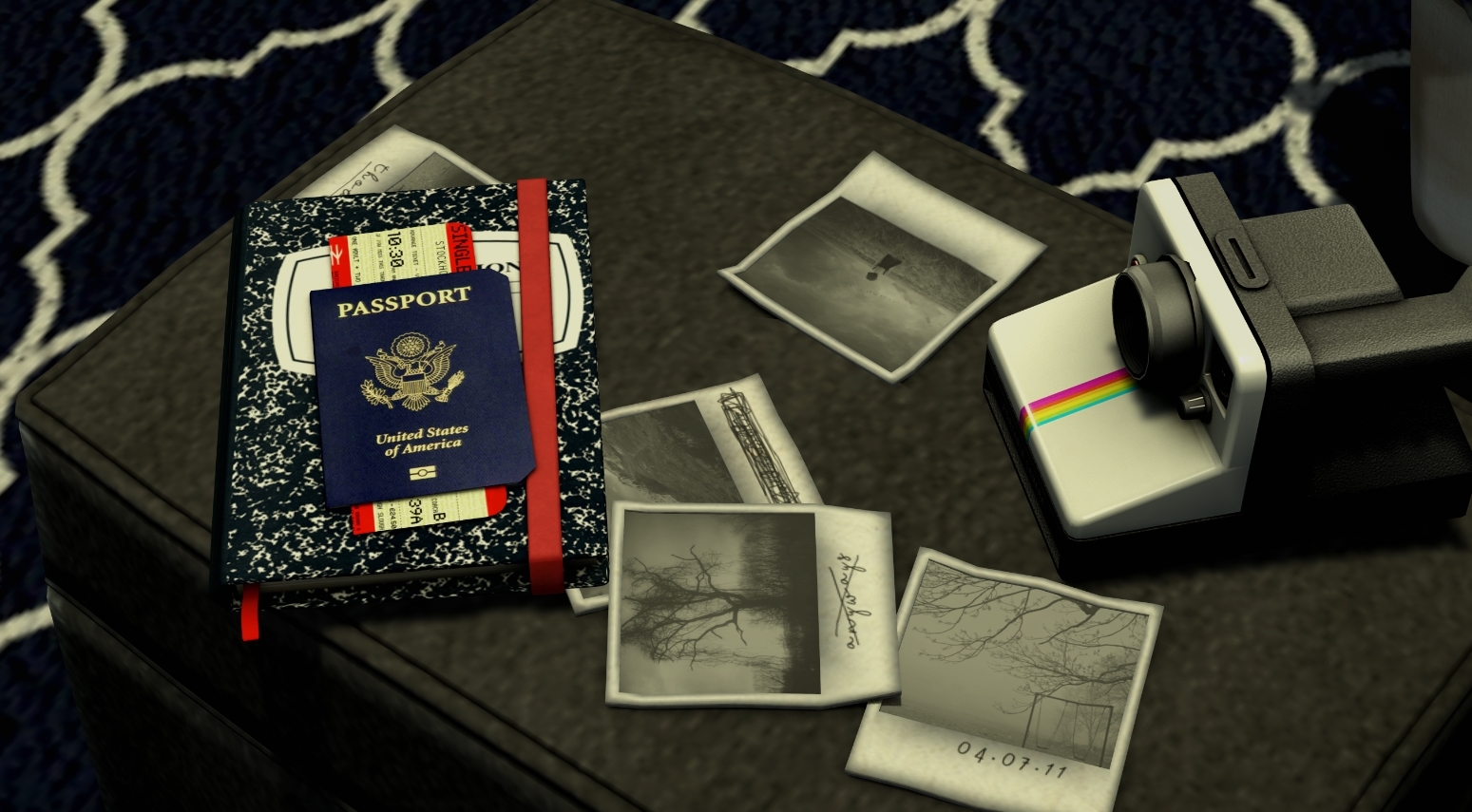 I am lucky enough to be able to pull inspiration for today's scene of the day from very talented designers, so I wanted to give back in another way which means contest for you smiling peoples!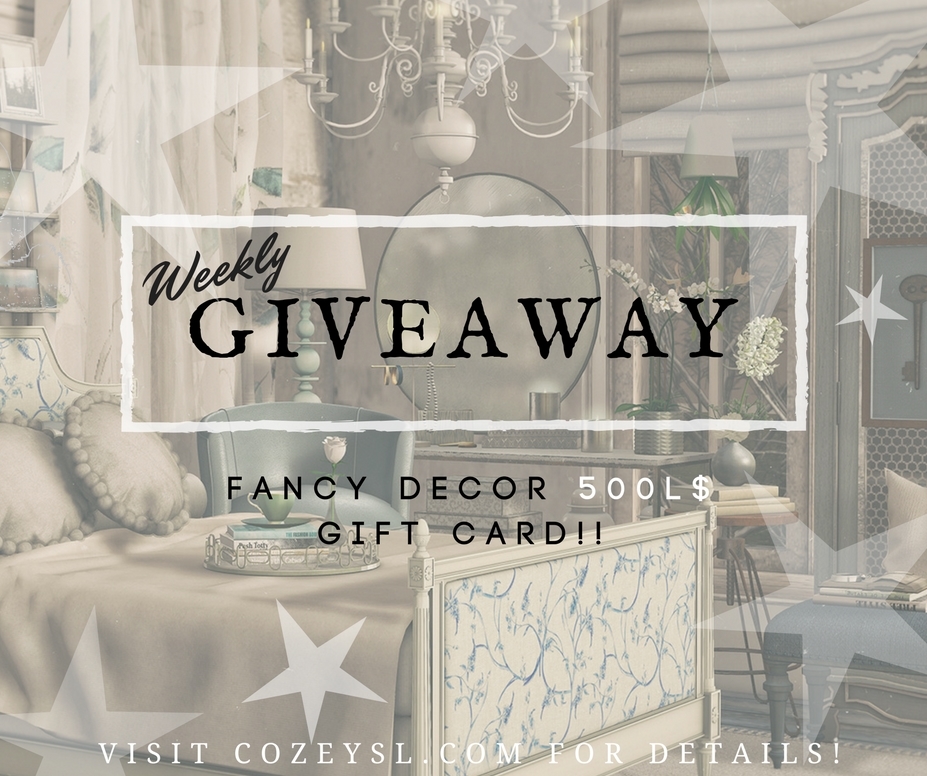 This week's CozeySL give away is a 500L$ Gift card for Fancy Decor! The main store recently got an amazing face lift, and a slew of group gifts to hoard, I mean collect. There is a fee to join the Fancy Decor in world group, but it is worth it for the regular goodies you will undoubtedly receive.
Mark your daytimer for this Sunday, May 21st at 6pmSLT to enter for a chance to win! All you have to do is put your SL Name (full please!) in the comment box below  and let me know what is your interior style of choice? Is it industrial? Shabby Chic? French Country? Eclectic? A dash of everything but hold the mayo? Let me know and you're in!
Good luck fellow lurkers and patrons of the virtual shopping kind, if you have any questions about this give-away, feel free to contact me in world!
---
*The Loft & ARIA – Beckett Settee (PG) | Collabor88
*The Loft & ARIA – Beckett Potted Sansevieria  | Collabor88
*The Loft & ARIA – Beckett Potted Agave  | Collabor88
*The Loft & ARIA – Beckett Mirror  | Collabor88
*The Loft & ARIA – Beckett Lamp Brass  | Collabor88
*The Loft & ARIA – Beckett Roses  | Collabor88
*The Loft & ARIA – Scalloped Tray  | Collabor88
*The Loft & ARIA – Beckett Garden Stool  | Collabor88
*Fancy Decor: Crawford Cabinet (white) | Collabor88
*Fancy Decor: Marbled Art (silver)| Collabor88
*Fancy Decor: Books & Bookends (black) | FLF 5/15 (still avail!)
*Fancy Decor: Sphere Art Sculpture (silver) | Collabor88
*Fancy Decor: Tall Lucite Candlestick (silver) | Collabor88
*Lucero Skyhome Box by Spargel & Shine | Builders Box May 2017
Size: Approx 31 x 17 meters
LI = 160 as boxed, includes Skydome
*Ariskea[Frank] Create your own Future Frame | The Mens Dept
*Tentacio check your passport black | 6 Republic
*Pewpew! Thought Polas | Kustom9
*Pewpew! Never Know Wall Sign – Gold | Kustom9
*Pewpew! Spring Hanger – Silver – | Kustom9
*BALACLAVA!! Downes Ottoman (Coal) | 6 Republic
*{what next} Oasis Bloom – Tall Cactus Planter | Collabor88
*Calm. Tracery Candle Set . Green | Liaison Collaborative
fame femme: Travel Journal | 6 Republic GIFT
{ iD} {iD} LeaF | 6 Republic GIFT
[Merak] – Flower Joy | 6 Republic GIFT
MudHoney MH Calla Pillow3-Medallion Black | 6 Republic GIFT
MudHoney MH Calla Pillow3-Goyard Blue| 6 Republic GIFT
---
*The Loft – Hudson Rug
*The Loft & ARIA – Odeletta Armchair With Pillow
*The Loft & ARIA – Odeletta Privacy Screen
*The Loft & ARIA – Odeletta Potted Amaryllis
*Fancy Decor: Salmacis Engraving
*Fancy Decor: Cavalieri Side Table
*Fancy Decor: Ceramic Lamp (White/Silver)
*Fancy Decor Ramses Collection pyramid black
*Fancy Decor: Entry Lantern (silver)
Fancy Decor: Photo Holder | Group Gift
Fancy Decor: Birch Candles| Group Gift
Apple Fall Vintage Portable Camera
(NO) Cat Blossoms – Caesar – Yellow Daisy