I have a simple process in that, when I create a space, it can either be a burden or a really great way work through something I'm dealing with. We don't have to, we get to!
We 'get' to enjoy our virtual livelihood with pixelated goods that bring us some positive value. Its a mindset really. You could be spending your time doing other things, and yet we choose, to be here.. in this space and time, recording our thoughts in visual splendor.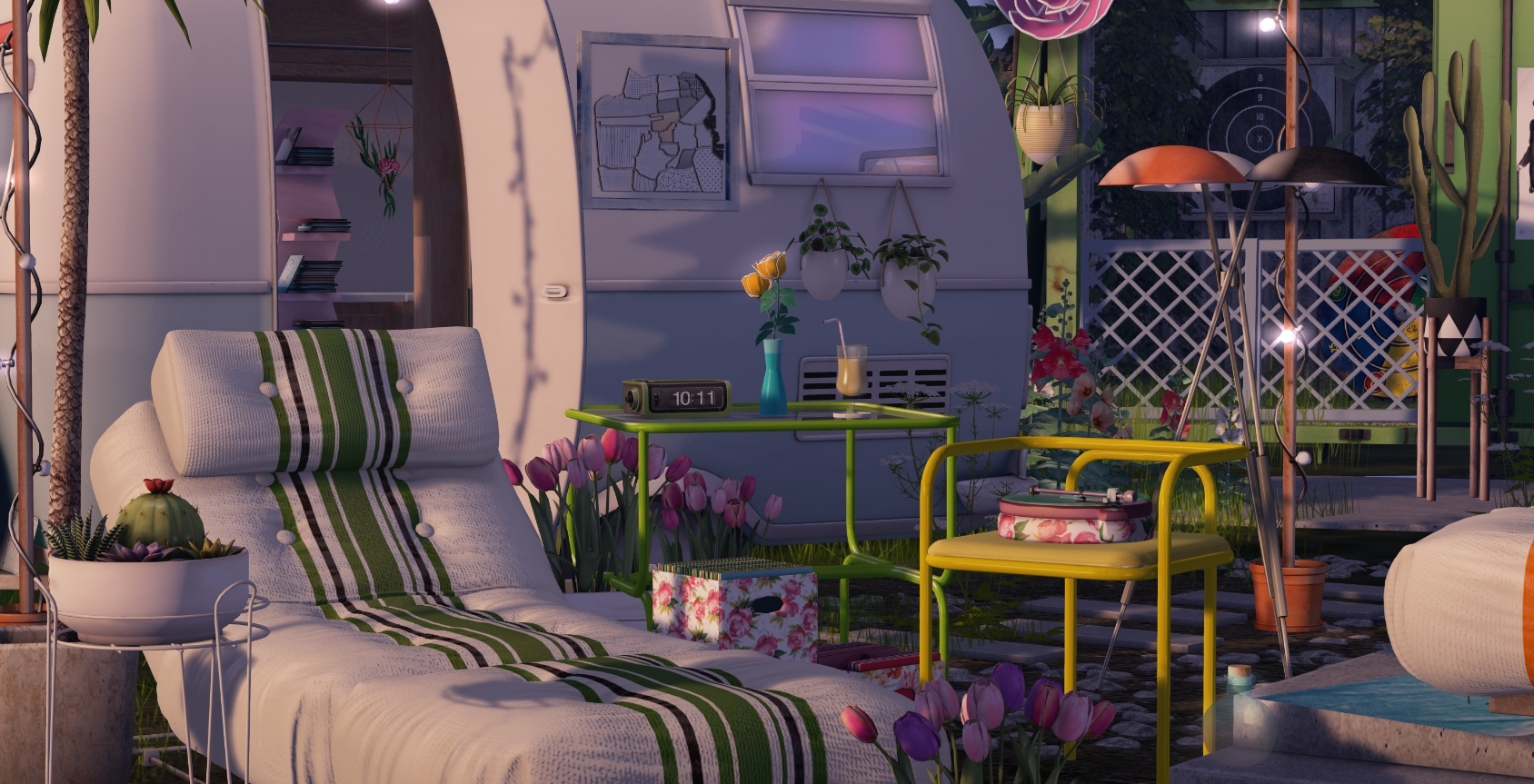 In Second Life ™, we get to manipulate our virtual environments to our taste, our perspective, our passions and if you're lucky, it'll enhance your real life, whether by bringing some amount of entertainment in whatever form or even monetary value, oorrr social interaction without the high walls of insecurity.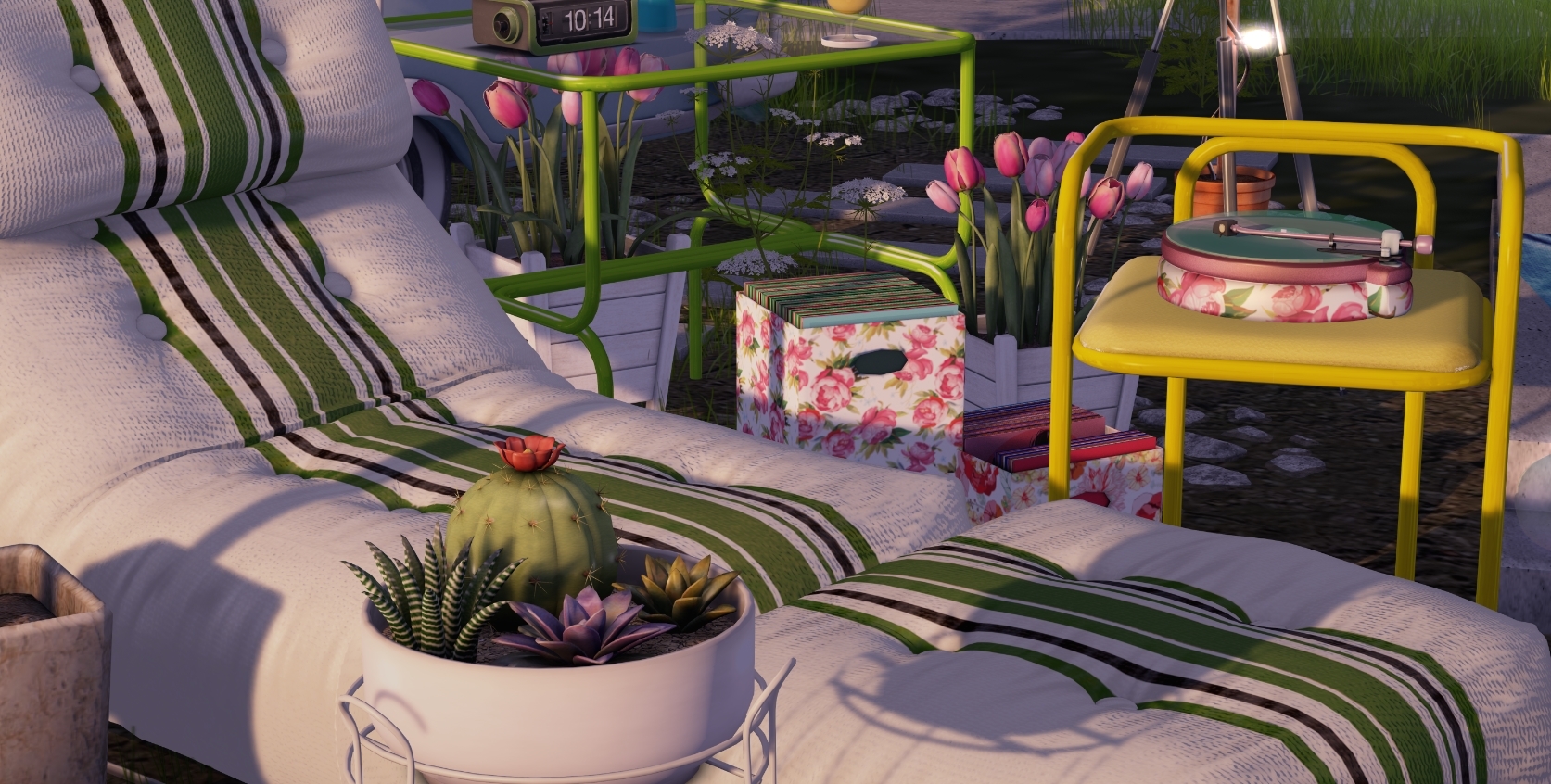 The only walls here are in our minds. No this isn't some matrix metaphor (quite the opposite). We residents of this virtual reality are a community of like minded individuals, and yet diverse in passion and creativity. The like mindedness coming in the form of a single thought and expression, if you please;
Second Life™ is here to stay, and while we have it, we get to be whomever, whatever, whenever, however, whichever we want to be. No judgy wudgies here, only love brah!
---
*Soy. Reclining Lounger [Allcolor] (A) | The Mens Dept
*Soy. Three Legged Floor Lamp [Orange] | The Mens Dept
*Soy. Metal Pipe Dinette Chair | Collabor88
*Soy. Metal Pipe Dinette Table  | Collabor88
*Soy. Rose Neon Lamp [vase type]  | Collabor88
*Soy. Rose Neon Lamp [wall type]  | Collabor88
*Soy. Metal Pipe Dinette Juice (Red coaster)  | Collabor88
*{what next} Iron Plant Stand (small)  | Collabor88
*{what next} White Plant Stand (small)  | Collabor88
*{what next} Oasis Bloom – Succulent Planter  | Collabor88
*{what next} Wall Hanging Plant #3  | Collabor88
*{what next} Wall Hanging Plant #1  | Collabor88
*{what next} Wall Hanging Plant #2  | Collabor88
*Fancy Decor: Concrete Block | FaMESHed
*Fancy Decor: Concrete Block (thin) | FaMESHed
*Fancy Decor: Davis Long Panel | FaMESHed
*CMYK// Santorini Rug (Sky) | 6 Republic
*CMYK// Santorini Frame (ver2) (modified) | 6 Republic
*CMYK// Santorini Lamp (cyan) | 6 Republic
*{-Maru Kado-} Shipping container (Garden/11Li) | Builder's Box
*Seven Emporium 7 – Dart Target | FLF 5/6
*Seven Emporium 7 – Inverse Target – Framed | FLF 5/6
---
*Ariskea[Blush] Peonies Pendant Decor
*C L A Vv. Fanart Posters
*C L A Vv. CDs Rack Pink
*C L A Vv. Box of Vinyls
*C L A Vv. Floral Record Player
*nefarious inventions [n.i] over.grown.stacked.buckets (closed)
*Soy. Retro Flap Clock
*+Spellbound+ Large Succulent on Stand
*[what next} 'Spring Bloom' Tulip Planter (pinks + puple)
*[what next} 'Spring Bloom' Tulip Planter (lght + drk pink)
*SAYO – District Map – San Francisco
*Elysium – pebblestones_small – lightgray granit
floorplan. potted string light A terracotta/black
Soy. Potted Traveler's Palm Tree [Yellow]
*brocante. vintage camper