That oft misstep I take, to win thee, o fair crumpet cake! A sweet pastime, a pleasant day, oh happiful plenty that sweet foretaste! 
Yesss, ladies and gentlefolk of the perusing for home goods kind, that special day has finally arrived! 6 Republic's 2nd Anniversary Round opens May 6th (today!) at 12pmSLT and will run through May 20th, 12pmSLT.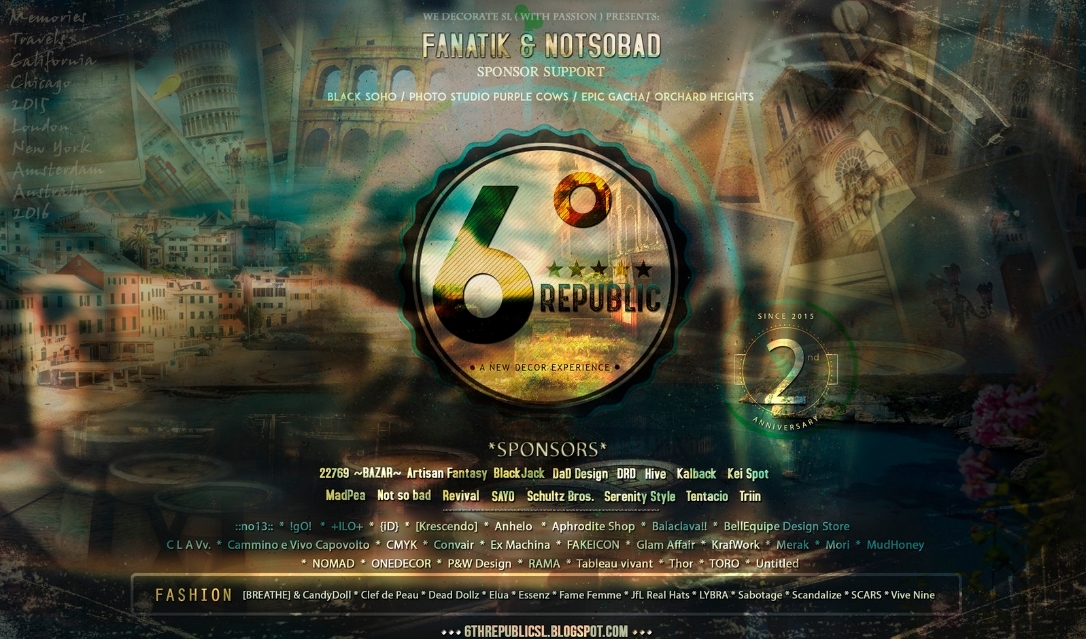 Today's scene of the day features the Hive's Seaside Shack, a delicate little build that comes in both a raised version (on stilts/platforms) and lowered. There is also a version available without scripted doors as well. I added plenty of releases from months past including Hailey's Hammock (Fifty Linden Friday 4/20), Newly Planted Oak Trees (Bloom 4/15), several gachas from the Spring Things and Picnic Prep collection. Do stop by the Hive's mainstore and have a go at it!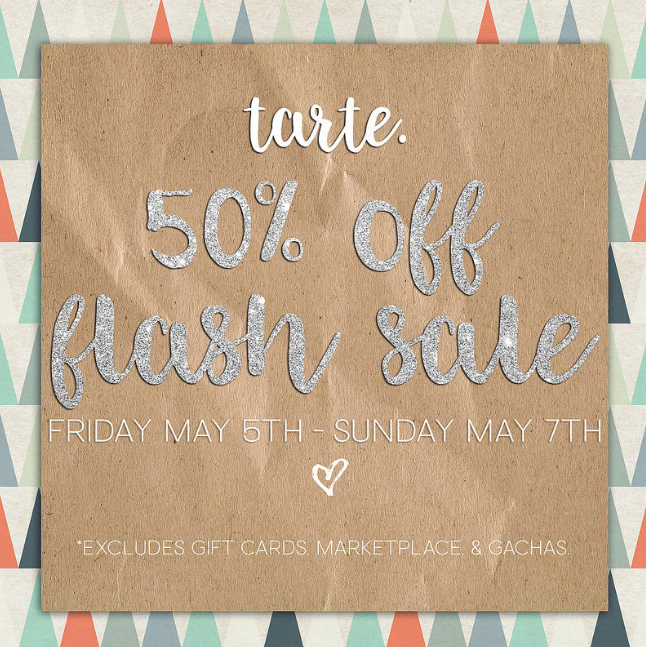 Also happening this weekend, Tarte is having a 50% off sale at their main store location (excludes gachas and gift cards). The Emma Teepee is out now in April's Luxebox which is currently open for sign ups and is up for display as well.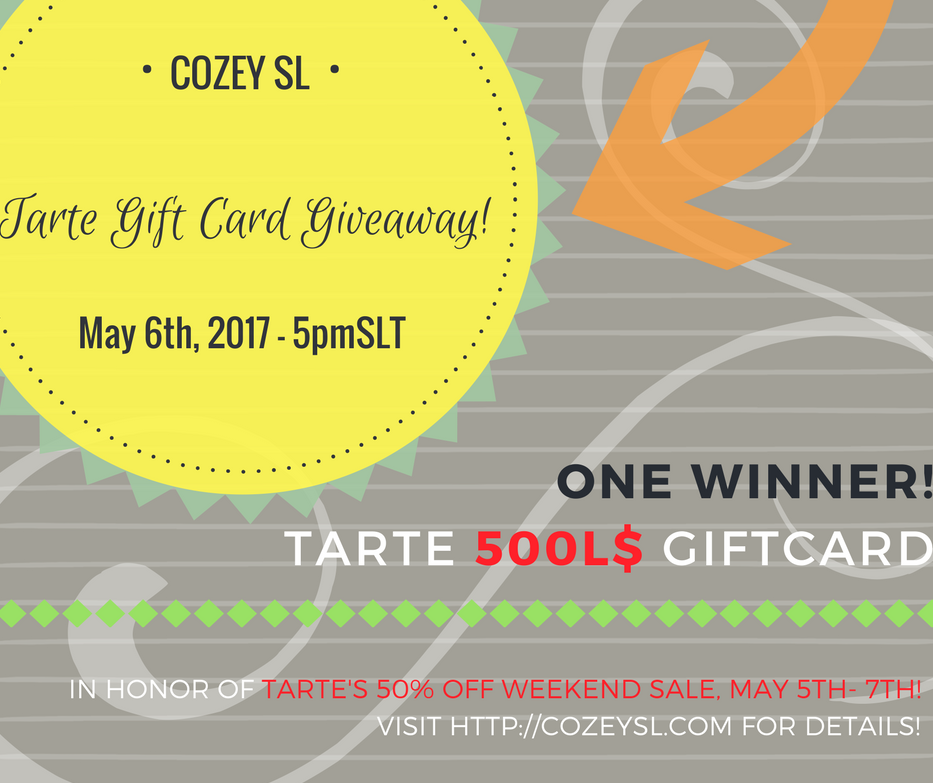 In honor of Tarte's sale, I will be gifting a 500L$ gift card to a random blogger at 5pmSLT Saturday, May 6th! ALL YOU HAVE TO DO is leave a comment with your SL Name in the box below! Easy, squeezy, peezy! Random drawing will be at 5pmSLT, tooonight and the winner will be contacted asap 😀 Good luck fellow bloggerette!
Thanks for stopping by on your Saturday morning blogscroll, hopefully this'll give you that extra jolt you need for a terrific weekend. As always, feel free to contact me in world with any questions or comments! I take em allll xoxo
---
*hive // seaside shack B | Coming soon to 6 Republic May 2017 Edition | Flickr | Facebook | SLURL will be added as event opens
*Mori. faux fur rug . artic fox |  6 Republic May 2017 Edition 
*Mori. faux fur stool . muskox |  6 Republic May 2017 Edition 
*tarte. emma teepee | April Luxebox (May Sign Ups Open!)
*[ zerkalo ] Pillow Quotes – Happy Place | Kustom9
---
*hive // newly planted oak tree [with dirt mound]
*hive // newly planted birch tree
*hive // hailey's hammock
*hive // fresh flower fence [light]
*hive // vintage garden hose cart
*hive // extra pots
*hive // new sprout
*hive // plant stand
*hive // love birds house
*hive // birdcage candles [silver]
*hive // fresh tulips [pink]
*hive // garden fence
*The Hive – Barn Door Console // White
*hive // vintage clock [rusted]
*Ariskea[Patisserie] Gift Boxes White
*Ariskea[Patisserie] Vase Flower
*tarte. star marquee
*tarte. twinkle tree
*tarte. paper lantern (pink)
*tarte. paper lantern (white)
*tarte. pillow basket (silver)
*tarte. polished stone light (silver)
*Sway's [Spring Gazebo] Petals – line . pink
*DRD – Rustic Garden – Sign – Allergies
[Tia] Valarie Silverleaf Glass Vase
[Tia] Valarie Silverleaf Wreath
+Half-Deer+ A cup of spring – Floral
+Half-Deer+ Deer Planter – White
+Half-Deer+ Fallen Leaves – Light Green – Ground
MishMish – Spring Grass White Flowers
Heart – Wild Flowers – Quenn Ann's Lace
Bad Katz Feather Flower
Jian :: Silly Shibes – Sleepy Pup RARE