Wow has it been two years?! Our most favoritist Home and Garden event ever here at Cozey is underway, with a whirlwind tour of European destinations' that'll whet your decorating appetite!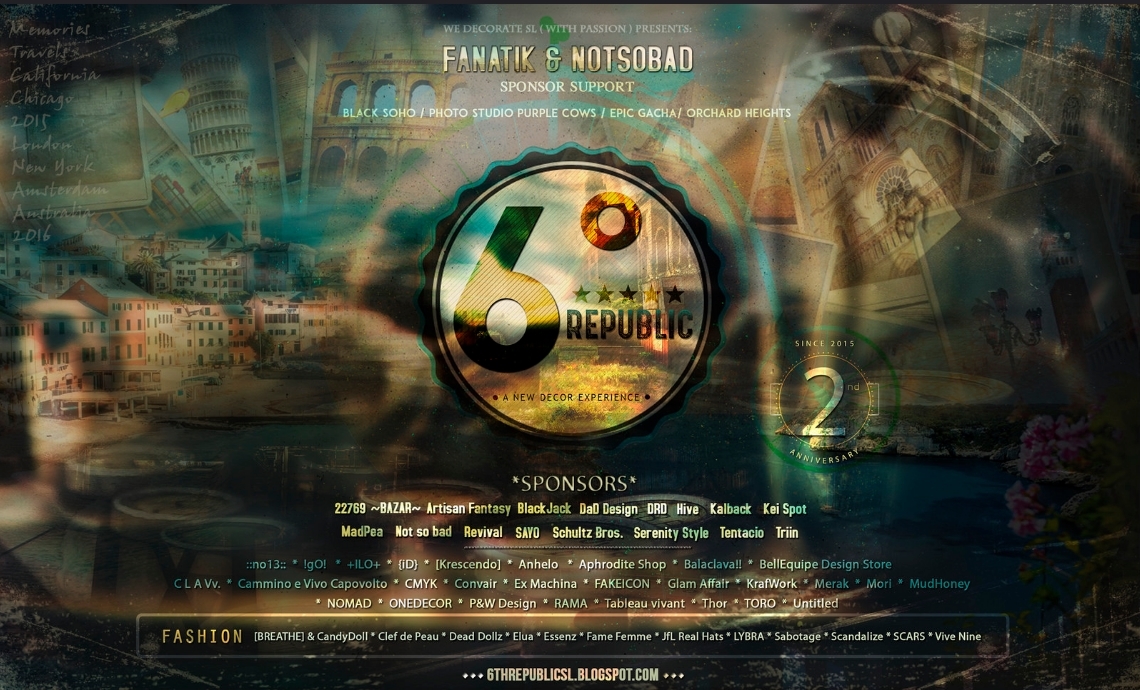 New to 6 Republic this time around is a Fashion district with exclusive designs from your favorite brands. 6 Republic opens from May 6th through May 20th (3pmSLT). There is plenty to see as well, with two areas chock full of memorabilia a.k.a past releases from designers who have joined over the years. My gorgeous SL daughter and I took the liberty (okay maybe all the liberty?) of snapping a few pics yesterday, I coulda swam in that nostalgia it was so lovely!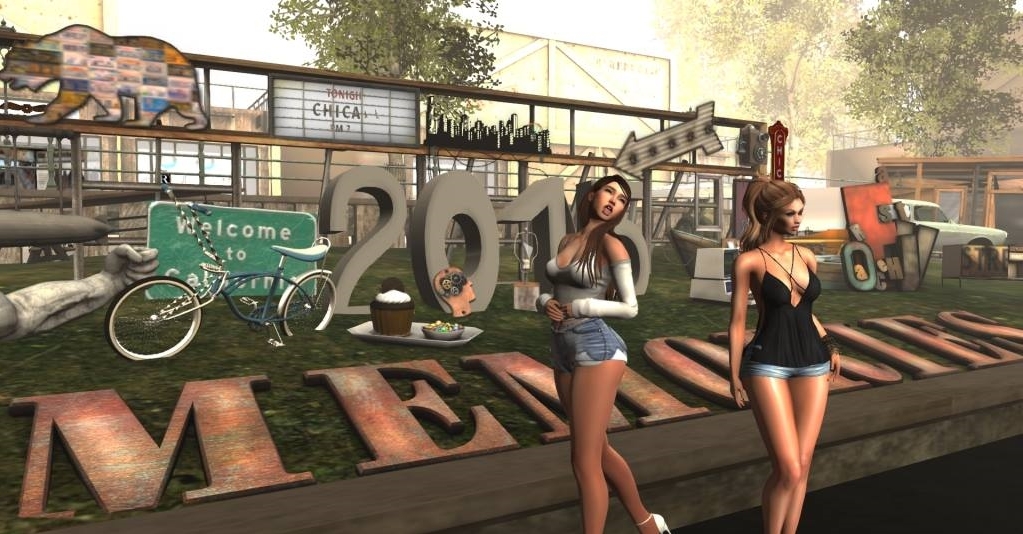 Do be sure to visit and load up on this year's decor must haves from across the pond!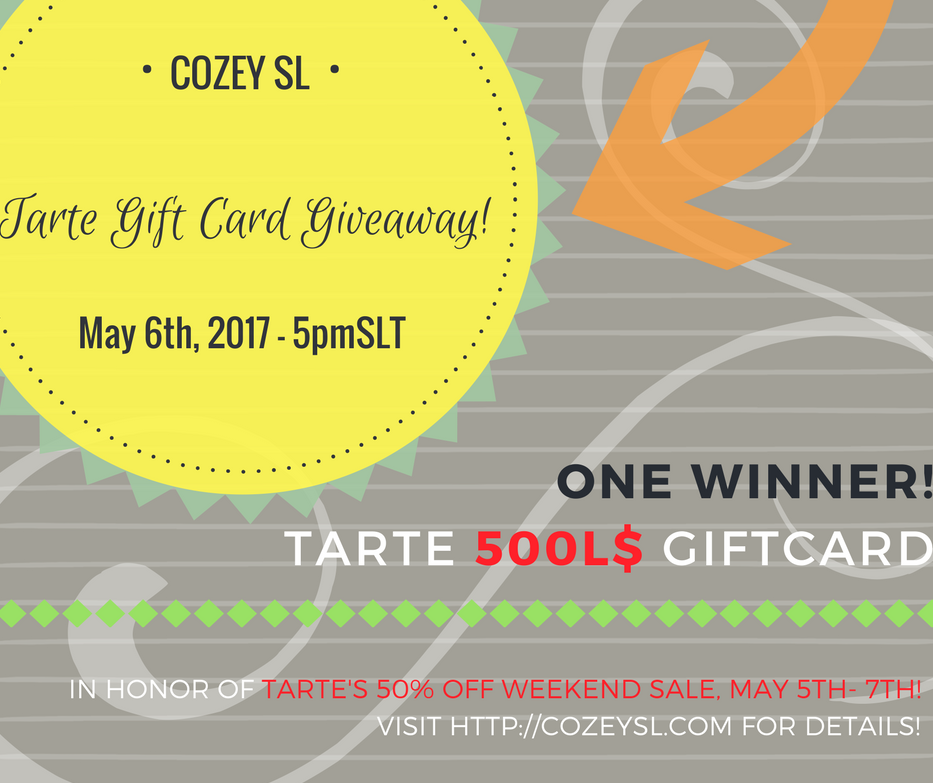 And nowwww here is the winner of our TARTE 500L$ GIFTCARD, redeemable anytime, of course, but we hope you take advantage of the awesome 50% off sale at the main store.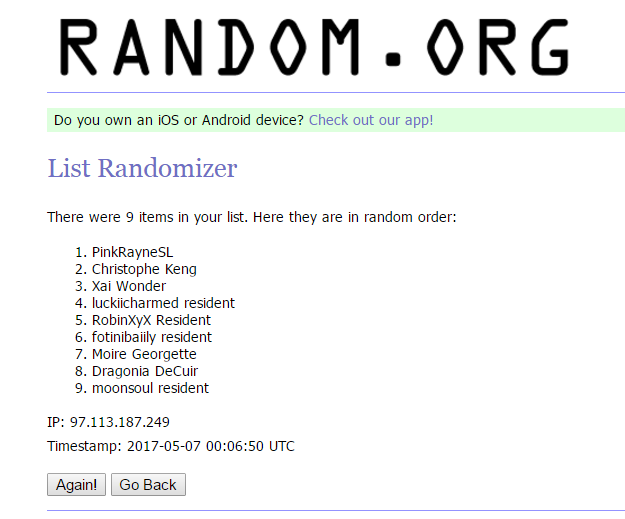 Congratulations! And just because, I've also awarded the 2nd runner up with a TARTE 250L$ GIFTCARD as well. Expect a ping in world soon and again, thank you to everyone for participating and visiting. We usually do giveaways every quarter (ish), but I would like to see it become a regular feature again on the blog.
Plenty of info and details to peruse through, I hope your weekend continues to bring you much needed rest, focus, and rejuvenation.
---
*not so bad . PARIS . fireplace | 6 Republic May 6th-20th  Direct Tp!
*not so bad . PARIS . ARTwork . v1
*not so bad . PARIS . ARTwork . v5
*not so bad . PARIS . baggage v1
*not so bad . PARIS . baggage v2
*not so bad . PARIS . baggage v3
*not so bad . PARIS . macarons . v1
*not so bad . PARIS . travel book
*not so bad . PARIS . horloge
*not so bad . PARIS SKYBOX
*MudHoney Calla Table – Bronze | 6 Republic May 6th-20th  Direct Tp!
*MudHoney Calla Rug
*MudHoney Calla Pot Amphora
*MudHoney Calla Olive Branch
*MudHoney Calla Stool – Green
*22769 – Hanging Plant – Style One – on Plantstand | Liaison Collaborative Opens May 7th @ 3pmSLT
*22769 – Hanging Plant – Style Two – on Plantstand
*22769 – Hanging Plant – Style Two
---
*Wonton: Rotary Telephone / Blak+Gold
*Wonton: Industrial Box Ceiling Lights / Gold 1
*Ariskea [Astronome]The Globe
*Ariskea [Astronome] The Frame Maps
*Ariskea [Astronome] The Wood Stack
*-David Heather-Austri Sofa RARE
*-David Heather-Austri Laptop
*-David Heather-Austri Vase
*-David Heather-Austri Side Table
*Apple Fall Bushmead Railing Gate Black
*Apple Fall Victorian Radiator
*Soy + Toro. potted butterfly palm
Seven Emporium 7 – Filmore Paris Sign
Tartessos Arts TA Paris Decor