They're usually neglected, often overlooked, the corners you pass are pretty standard in my book. So give them a makeover, spruce up a space..your corners can take it, on either face!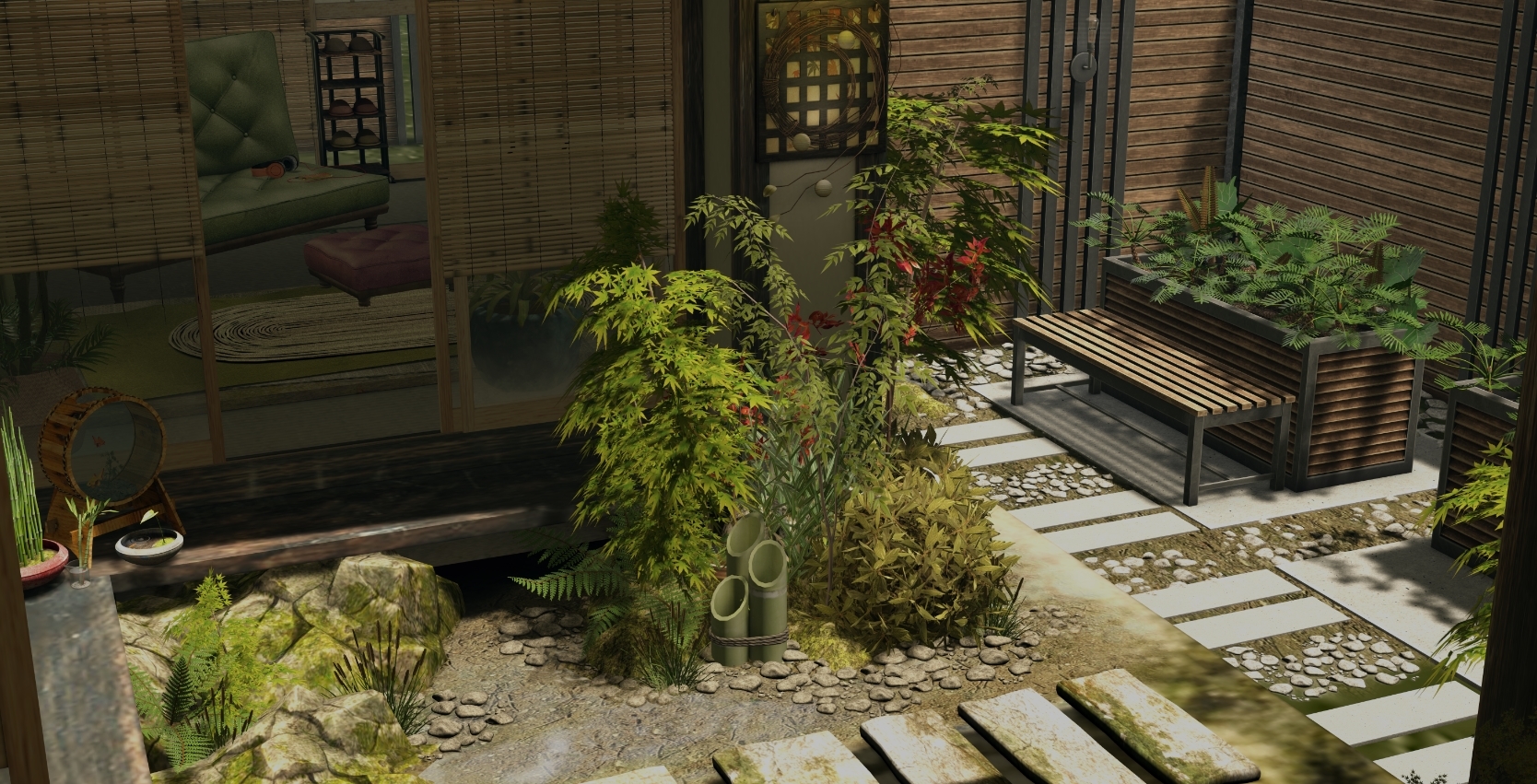 Out now at Fameshed are these styling new finds; The Nihonkaoku Japanese Summer House from RH Design, Fancy Decor's Davis Fence Kit set, and a new series of Philodendrons from Cube Republic.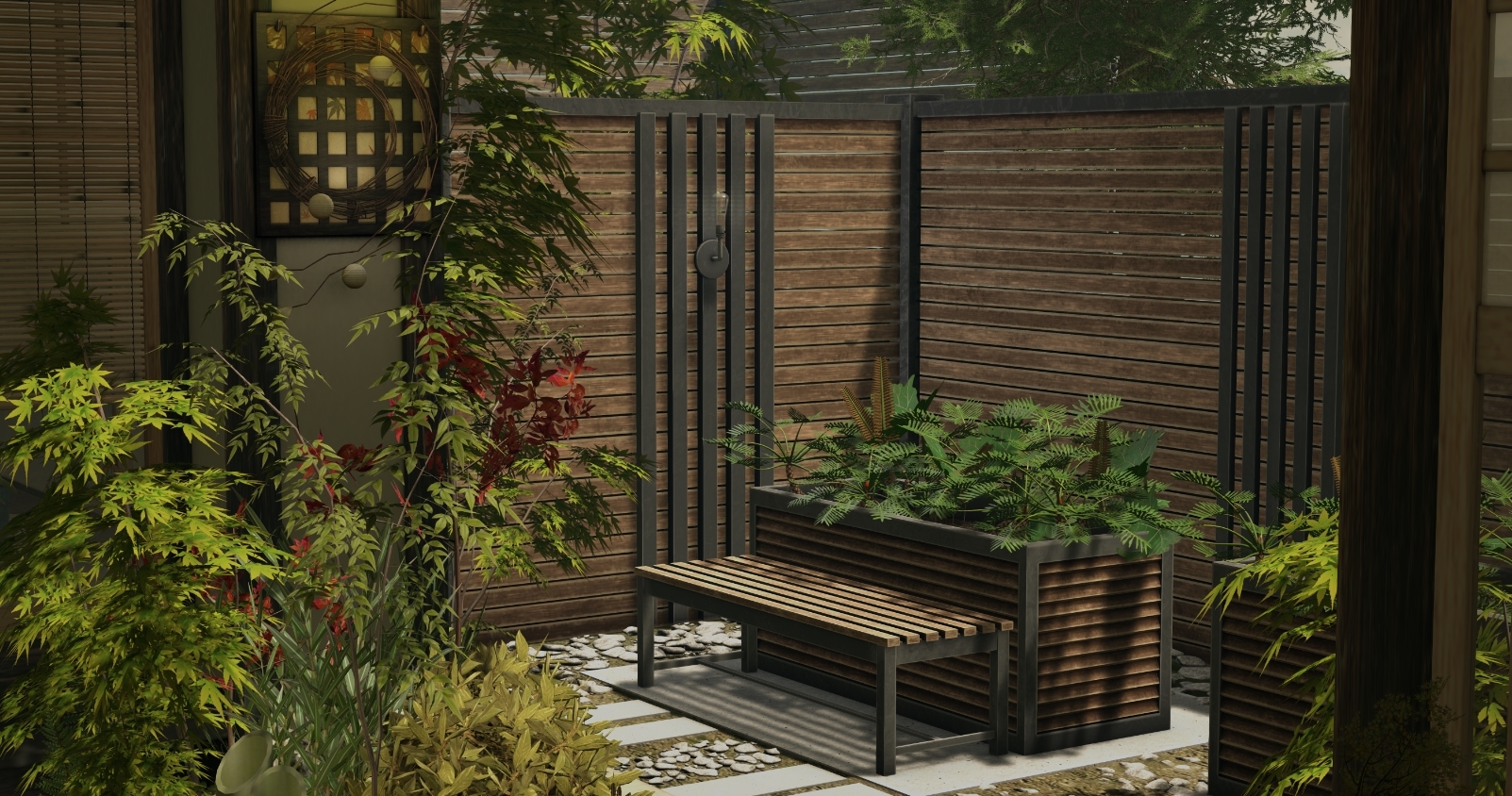 I took a few closer uppers because I wanted to show off the cement blocks that are part of the Davis' Fence kit. There are literally dozens of patterns you can make up with these blocks, I just happen to like using pebbles to alternate. Its something that I've done in my RL garden in the past as we are never in short of pebbles and rocks in the Pacific Northwest lol.
Be sure to peruse the credits for details and feel free to ping me in world if I've missed anything else, maybe forgot a branch or something O.O.
---
*[[RH]] RH Design House NIHONKAOKU -Japanese Summer House | FaMESHed
-House only LI 38 With all doors and decoration LI 189
Size 22mx19m Original MESH
*[[RH]] RH Design House Japanese Summer House plant 1/2/3 | FaMESHed
*[[RH]] RH Design House Japanese Summer House Wall Light | FaMESHed
*Fancy Decor Davis Fence Kit | FaMESHed
Fancy Decor: Concrete Block & thin
Fancy Decor: Davis Fence Window
Fancy Decor: Davis Long Panel
Fancy Decor: Davis Planter
Fancy Decor: Davis Post (corner)
Fancy Decor: Davis Post (end)
Fancy Decor: Davis Short Panel
Fancy Decor: Davis Sconce
*Cube Republic CR Philodendrons | FaMESHed
---
*19, [[RH]] -IZAYOI- SLIPPERS RACK
*16, [[RH]] -IZAYOI- WALL DECO (Yellow)
*12. [[RH]] -IZAYOI- CEILING LIGHT
*9, [[RH]] -IZAYOI- PLANT (Red)
*BUENO- Headphones Pop Deco
*Cube Republic Douglas Fir 2 Large
*Cube Republic CR Gunnera
*Cube Republic CR Sedge 2 Green
*Cube Republic CR Reed Green
*Cube Republic Japanese Maple knarled Bonsai
*Cube Republic Bonsai Scissors
14_{-Maru Kado-} My Hideout_Chair (red/2Li)
11_{-Maru Kado-} My Hideout_Sofa (green/7Li)
6_{-Maru Kado-} My Hideout_Rug (green/3Li)
{-MK-} My little pond_bowl (1Li)
{-MK-} My little plant_Tokusa Red-G(1Li)
Mori. spiral rug . hay
PLAAKA HibachiPlantPot
22769 ~ [bauwerk] Bamboo Candles
*Elysium – pebblestones_small – lightgray granite