Few and far between are friendships that last for a time..opportunities to grow and lessons learned, make fellowship so sublime!
And for my next trick!! Raw screenshots brought to you today by the letter J, for Jasmine Tea, a fine brew for the less tedious me.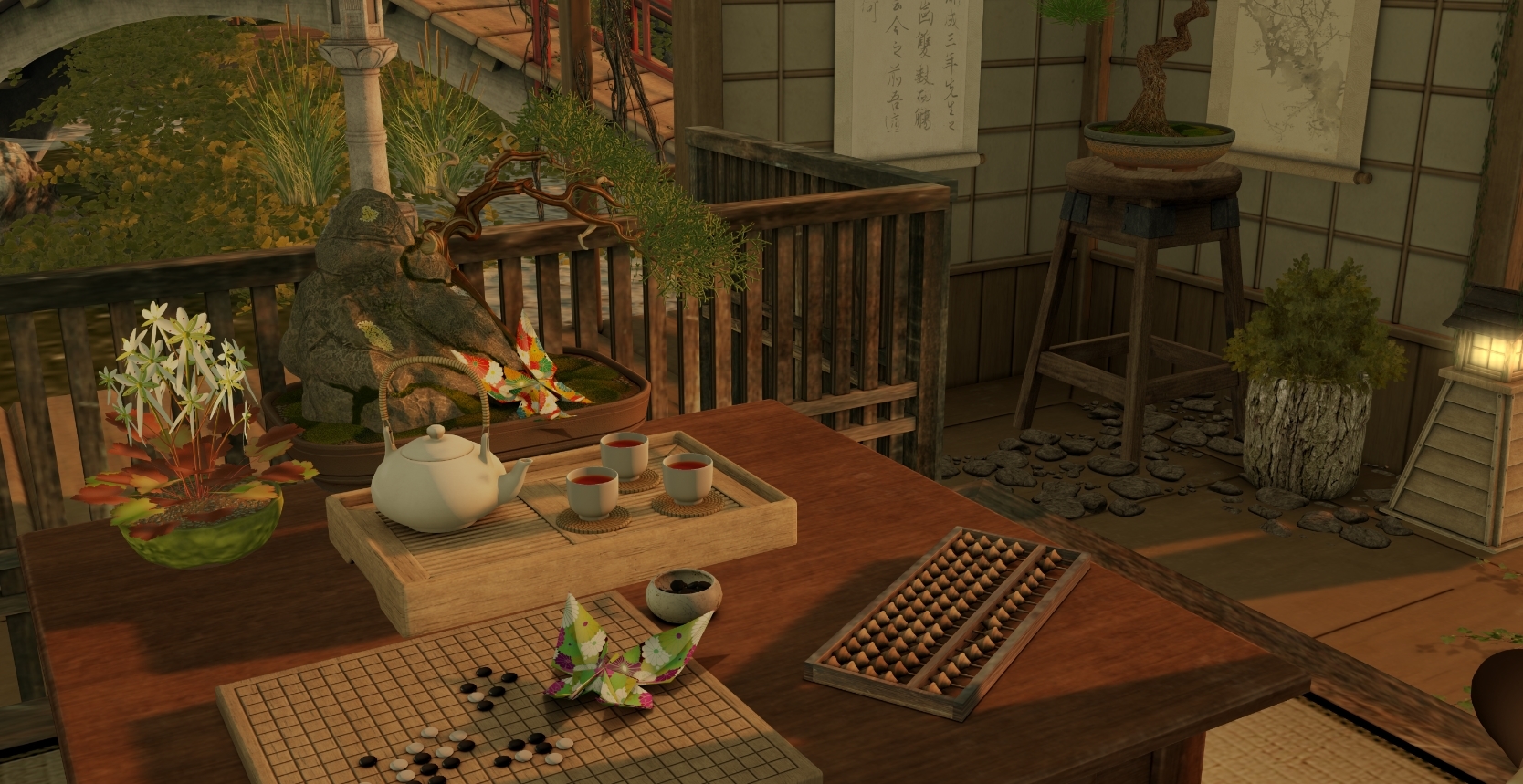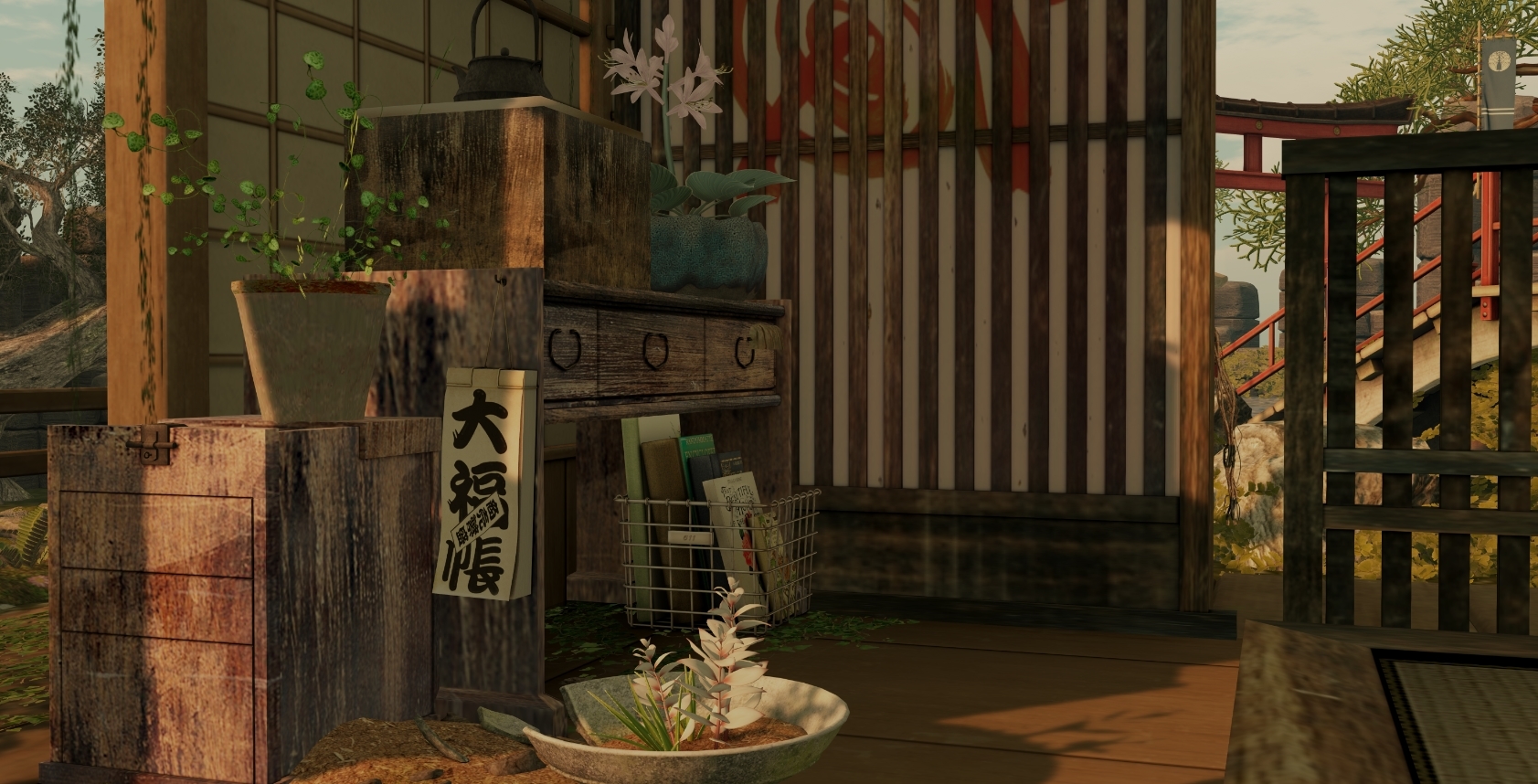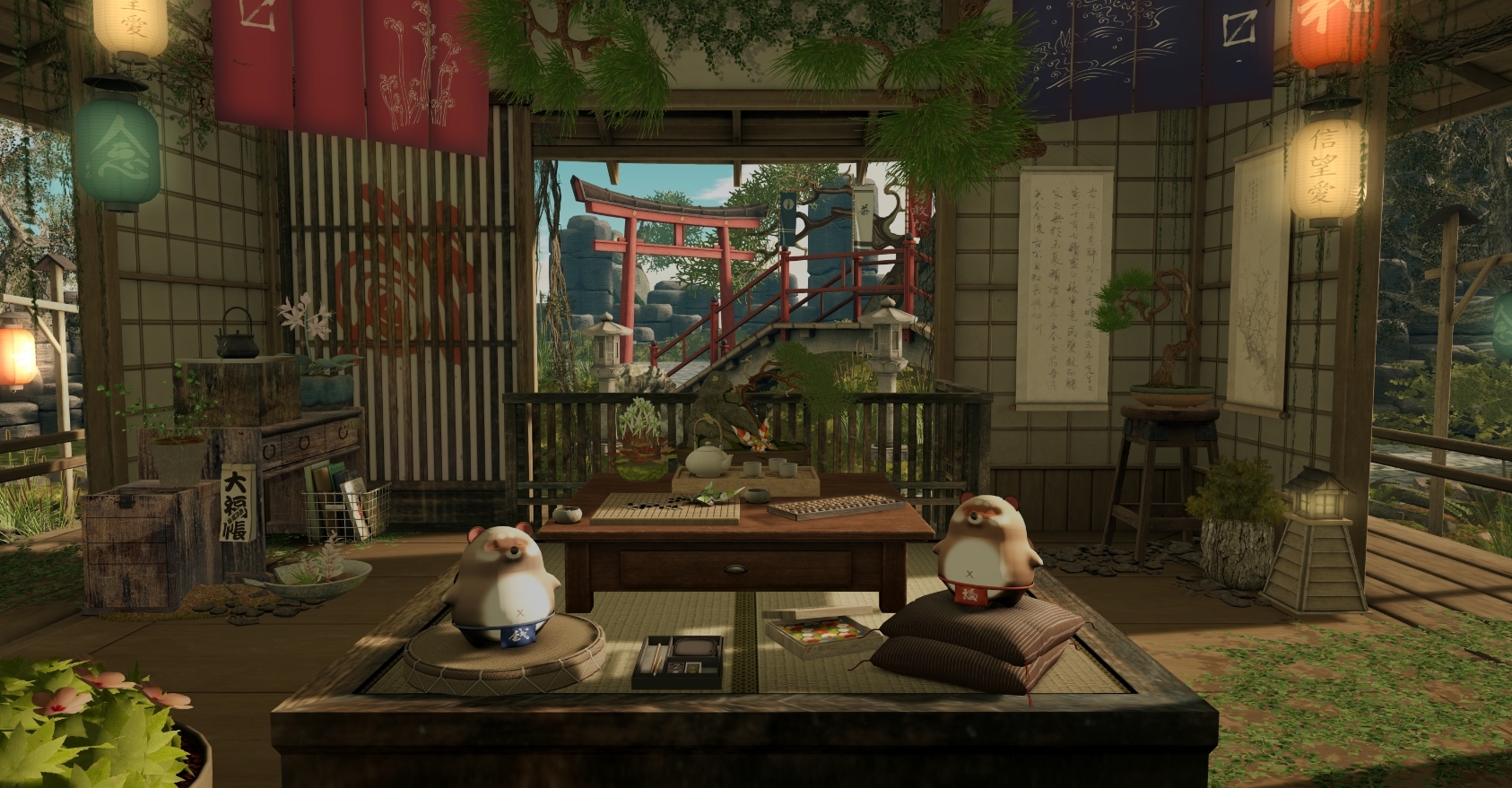 I included another pic with the same angle and a different windlight for fun's sake. The Chouba accessories and furnishing set from RH Design House was originally available at The Season's Story. Do take the SLURL in the credits to their main store location as the gacha collection will soon arrive. Most everything else in the scene is from a past gacha collection from Isil Designs, the Niwa Set from March Arcade.
I am determined to break through the 'catching up' finish line, so don't give up on me yet fellow lurkers! Feel free to ping me in world if you have any questions, any at all XD
---
*RH Design House [[RH]] CHOUBA -Koushi- | Past Season's Story | Check back Main Store Location for release of this set!
*RH Design House [[RH]] CHOUBA -Tuitate- (FUKU)
*RH Design House [[RH]] CHOUBA -Suzuri-
*RH Design House [[RH]] CHOUBA -Soroban-
*RH Design House [[RH]] CHOUBA -Hibachi-
*RH Design House [[RH]] CHOUBA -Table-
*RH Design House [[RH]] CHOUBA -Zenibako-
*RH Design House [[RH]] CHOUBA -Daifukuchou-
*RH Design House [[RH]] CHOUBA -Tanuki (Zenikichi)-
*RH Design House [[RH]] CHOUBA -Tanuki (Fukukichi)
*RH Design House [[RH]] CHOUBA -ZABUTON-
*RH Design House [[RH]] CHOUBA -Tatami
*RH Design House [[RH]] CHOUBA -Noren- (Red)
*RH Design House [[RH]] CHOUBA -Noren- (Blue)
---
Check back Main store location for release of this Arcade Gacha Pack!
*~Isil~ [Niwa] Tea house RARE
*~Isil~ [Niwa] Bridge RARE
*~Isil~ [Niwa] Street Lantern (Mindfulness)
*~Isil~ [Niwa] Hanging Lantern (Hope…)
*~Isil~ [Niwa] Hanging Lantern (Peace)
*~Isil~[Niwa] Scroll (Calligraphy)
*~Isil~[Niwa] Scroll (Blossoms)
*~Isil~ [Niwa] Wooden lantern
*~Isil~ [Niwa] Street Lantern (Peace)
*~Isil~ [Niwa] Torii
*~Isil~ [Niwa] Banner (Brave)
*~Isil~ [Niwa] Banner (Kamon)
*~Isil~ [Niwa] Banner (Cha)
*~Isil~ [Niwa] Stone lantern
*~Isil~ [Niwa] Teaset
*~Isil~ [Niwa] Go set
*~Isil~ [Niwa] Floor Cushion
---
*Cube Republic CR Literati Pine Bonsai
*Cube Republic CR Juniper Bonsai Tree Root Over Rock
*Cube Republic Basalt Columns & Cluster
*Cube Republic CR Saxifraga Accent Plant
*Cube Republic CR Blue Hosta
*Cube Republic CR Sedge
{-Maru Kado-} Origami Box
{-Maru Kado-} Origami_ butterfly Red (1Li)
{-Maru Kado-} Origami_ butterfly Green (1Li)
Repos-Leaf-1
10_{-Maru Kado-} My Hideout_Plants (2Li)
.random.Matter. – Botany Guides
22769 ~ [bauwerk] Pottery Stool – COMMON
22769 – Flower Bowl Brown – COMMON
{yumyum} Wooden planter Khaki