So if you're in the neighborhood, and you have a few minutes to spare, be sure to visit this month's Creator's Collection Box before March 18th as they celebrate their 2nd Anniversary!
Somedays, I step back and look at scenes and think, "How in tarnation did that come about? Am I using it again in the future?!". But I think the question that still drives me to log in every day into this world of possibilities is, "Was this FUN?".
Most assuredly, after all the credits have been gathered, after all the editing has been, uh, edited? And after all the screenshots have been..screenshotted (good grief Wendz)..I look back at these images and smile, because the time I spent on them was worth the creative process. Guess it all depends on your point of view, eh lurker?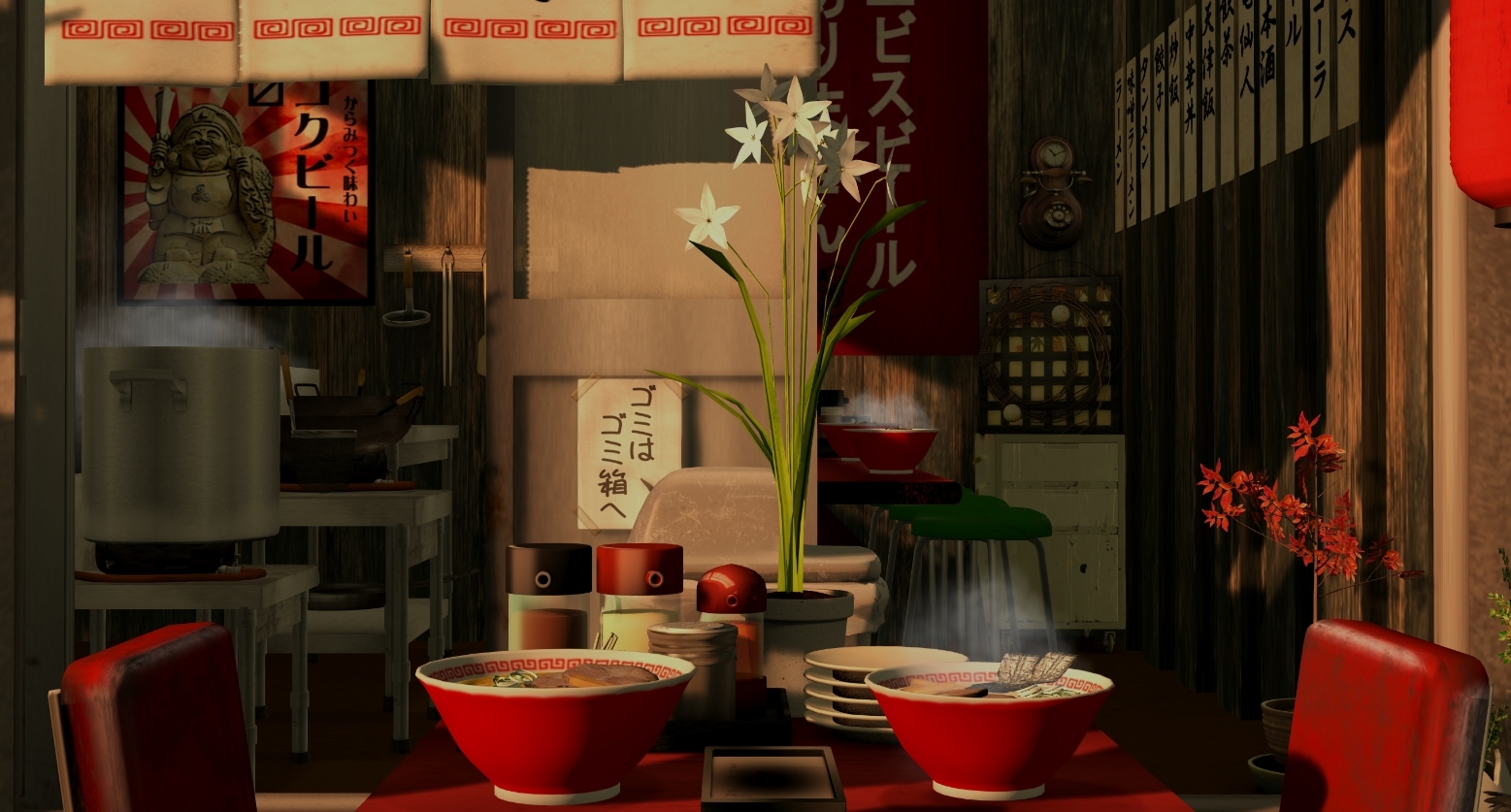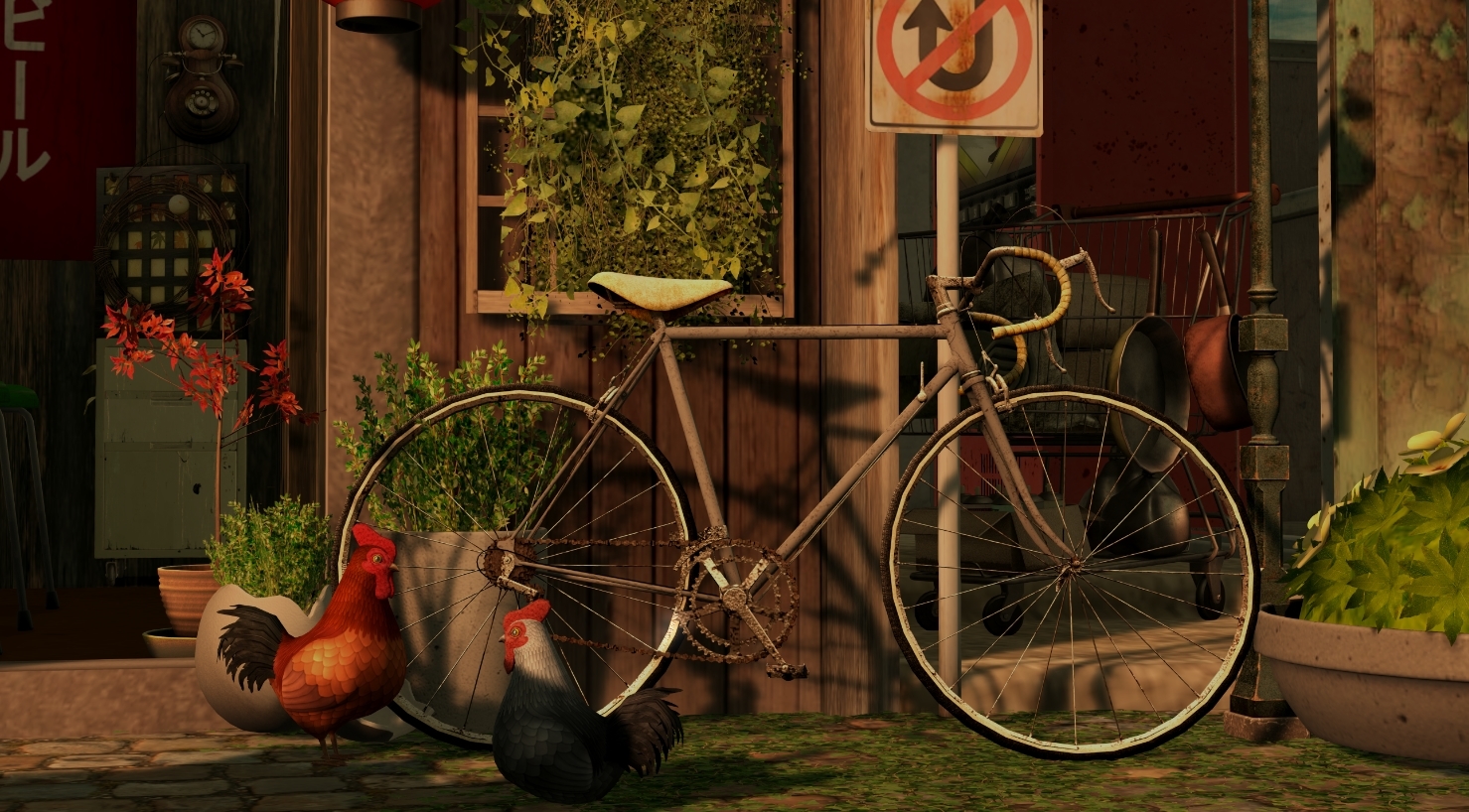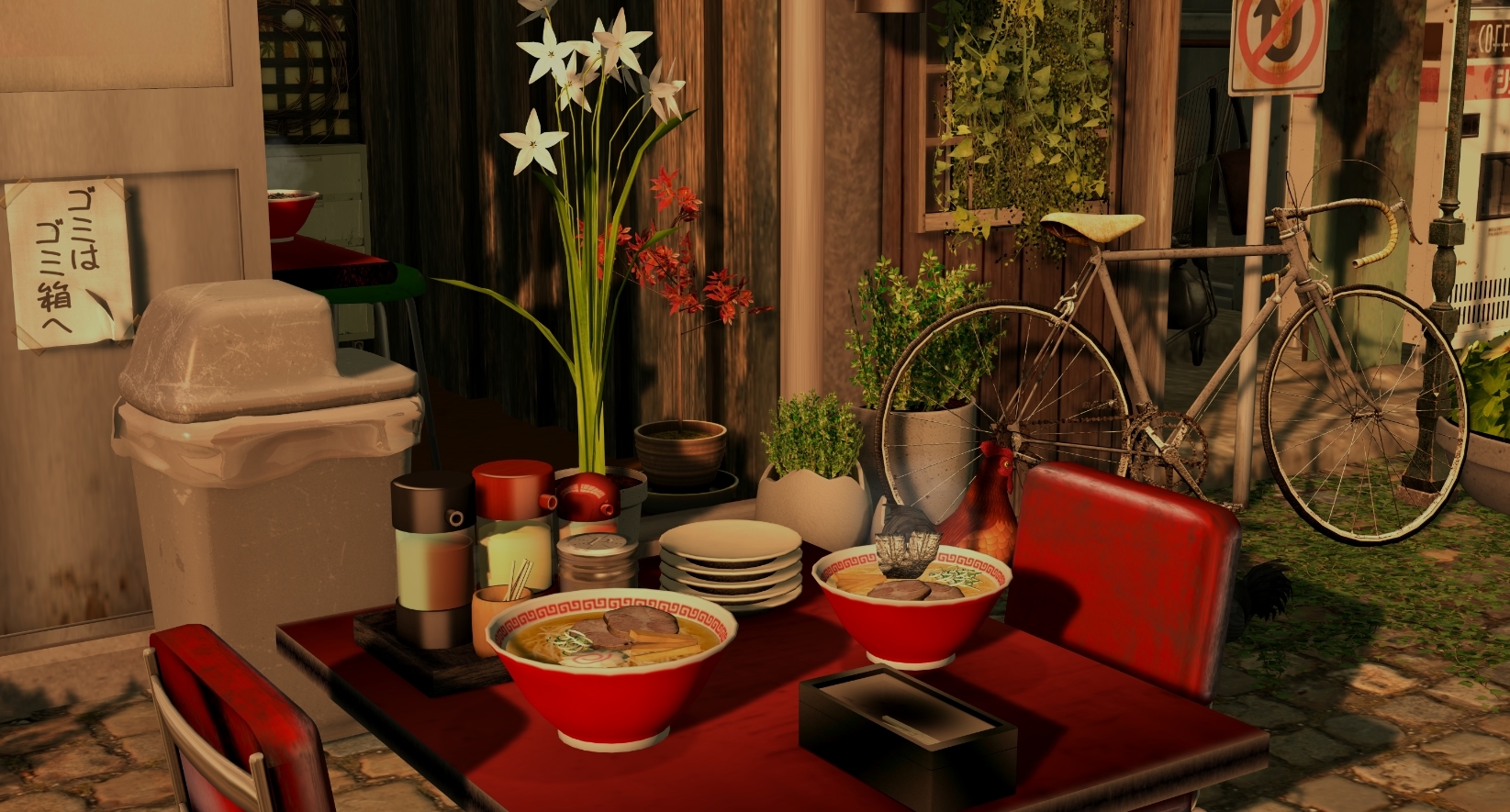 Do peruse the credits for more info and SLURLS, and if you have any questions, feel free to ping me in world! Have a great weekend ❤
---
The following set can be found at Creator's Collective Box through March 18th!
TP- http://maps.secondlife.com/secondlife/Monkey%20Banana/229/176/1828
*Monkey Banana [MB] Ramen Shop -Kanban- (ad board)
*Monkey Banana [MB] Ramen Shop -Building-
*Monkey Banana [MB] Ramen Shop Summer Poster
*Monkey Banana [MB] Ramen Shop -noren-
*Monkey Banana [MB] Ramen Shop -Nobori- (Ramen)
*Monkey Banana [MB] Ramen Shop -chouchin-
*Monkey Banana [MB] No Ebisu Beer Poster
*Monkey Banana [MB] Daikoku Beer Poster
*Monkey Banana [MB] Ramen Shop -Cooking Tools-
*Monkey Banana [MB] Ramen Shop -Stool-
*Monkey Banana [MB] Ramen Shop -Counter- (touch)
*Monkey Banana [MB] Ramen Shop -Gas table with Pot- (boiling)
*Monkey Banana [MB] Ramen Shop -Noodle Basket-
*Monkey Banana [MB] Ramen Shop -Gas table with Chinese pan-
*Monkey Banana [MB] Ramen Shop -Chinese pot-
*Monkey Banana [MB] Ramen Shop -Cooking Table-
*Monkey Banana [MB] Ramen Shop -table-
*Monkey Banana [MB] Ramen Shop -Chair-
*Monkey Banana [MB] Ramen shop -Choumiryou- (Spice)
*Monkey Banana [MB] Ramen Shop -Hashi-
*Monkey Banana [MB] Ramen Shop -Shouyu Ramen-
*Monkey Banana [MB] Ramen Shop -Sio Ramen-
---
*Schadenfreude Red Rooster Chicken! | March Arcade
*Schadenfreude Grey Rooster Chicken! | March Arcade
*22769 – Thyme Pot White – COMMON | March Arcade
*22769 – Flower Bowl White – COMMON | March Arcade
*22769 – Parsley Pot White – COMMON | March Arcade
*22769 – Amphore with Boxtree White – COMMON | March Arcade
*NOMAD // Scavenger Cart RARE | March Arcade
*NOMAD // Doomsayer Sign | March Arcade
*Soy. Abandoned Memorys – Bus stop | March Arcade
*Ariskea & The Den [Tokyo] Tokyo Sign Neon | Uber
*22769 – Egg Planter | Liaison Collaborative
---
*Soy. CSC – Trash box
*Soy. CSC – Poster "put garbage in trashbox"
*Soy. CSC – Old prefabricated snack corner (Rare)
*Soy. CSC – Vending machine [Ice cream]
*Soy. CSC – Vending machine [Drink]
*Soy. CSC – Bug killer light
*Soy. Wooden Drawer Cabinet with Caster
*8, [[RH]] -IZAYOI- PLANT (Green)
*9, [[RH]] -IZAYOI- PLANT (Red)
*15, [[RH]] -IZAYOI- PHONE
*16, [[RH]] -IZAYOI- WALL DECO (Yellow)
*–ANHELO-H06B1-16CGA :: brick building I
*–ANHELO-F02AG-169GA :: vintage road bike (ash glay)
*–ANHELO-G01A5-168GA :: TOYOTA Waste Paper Recovery
*–ANHELO-G01B5-168GA :: recycling B
*–ANHELO-G01R2-168GA :: post
*–ANHELO-M24SL-16BGA :: street light
::no13::road sign
::no13::utility pole
::no13::Electric wire
{yumyum} Vertical Garden