To dream is to have a chest filled with stars, a mind captivated by possibilities and a heart enveloped in imagination.
Hope you all are having a dryer weekend than us folksies in the soggy west coast.  And if you happen to be out and about on the grid and get to feeling like a gnosh, why not stop over at MadPea's International Food Fair?!
Today's scene of the day includes tasty treats from Merak & Balaclava as well as vintag-y finds from Zerkalo, Tarte, 'Enchanting' accessories from this month's Enchantment event and more.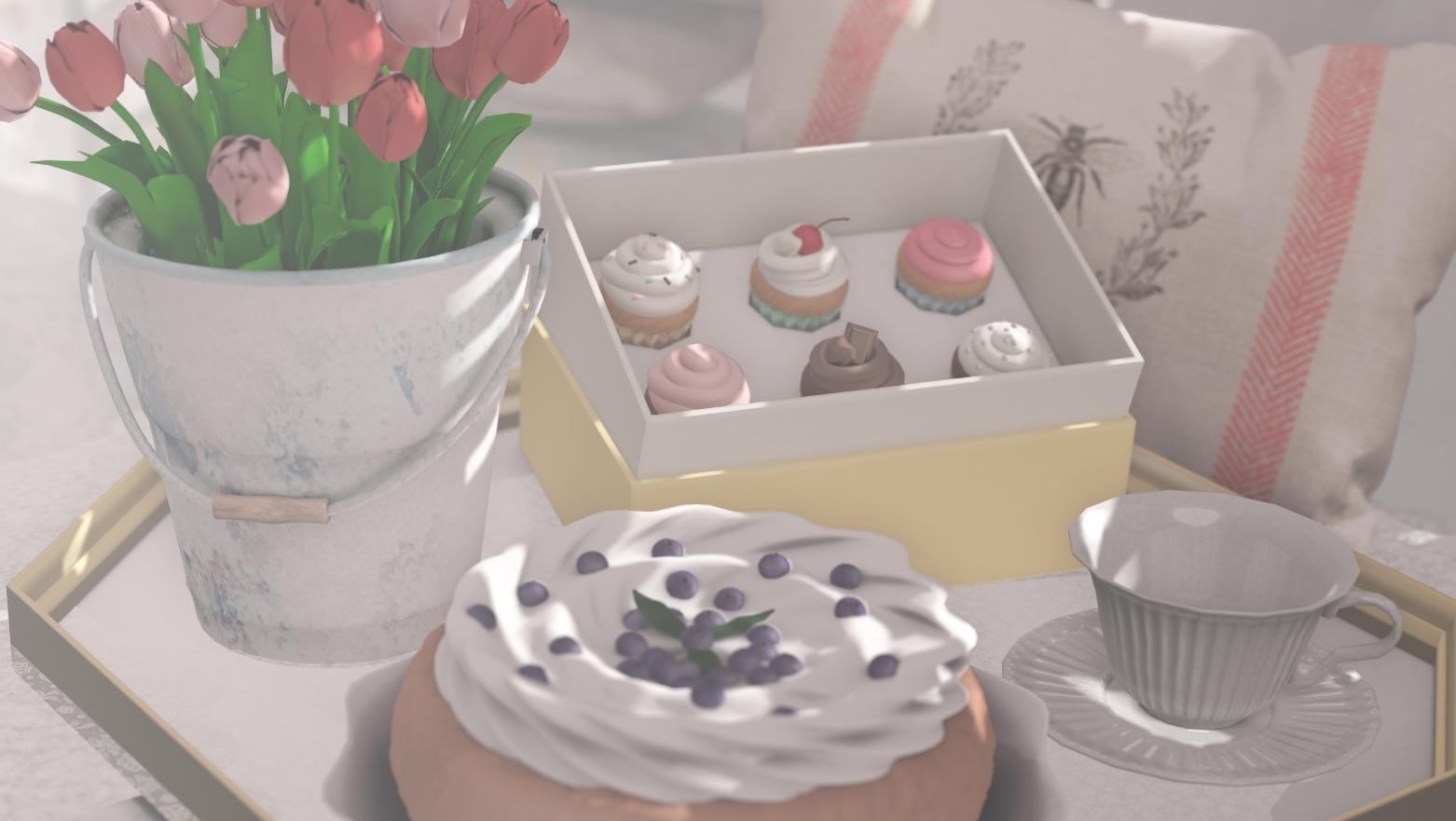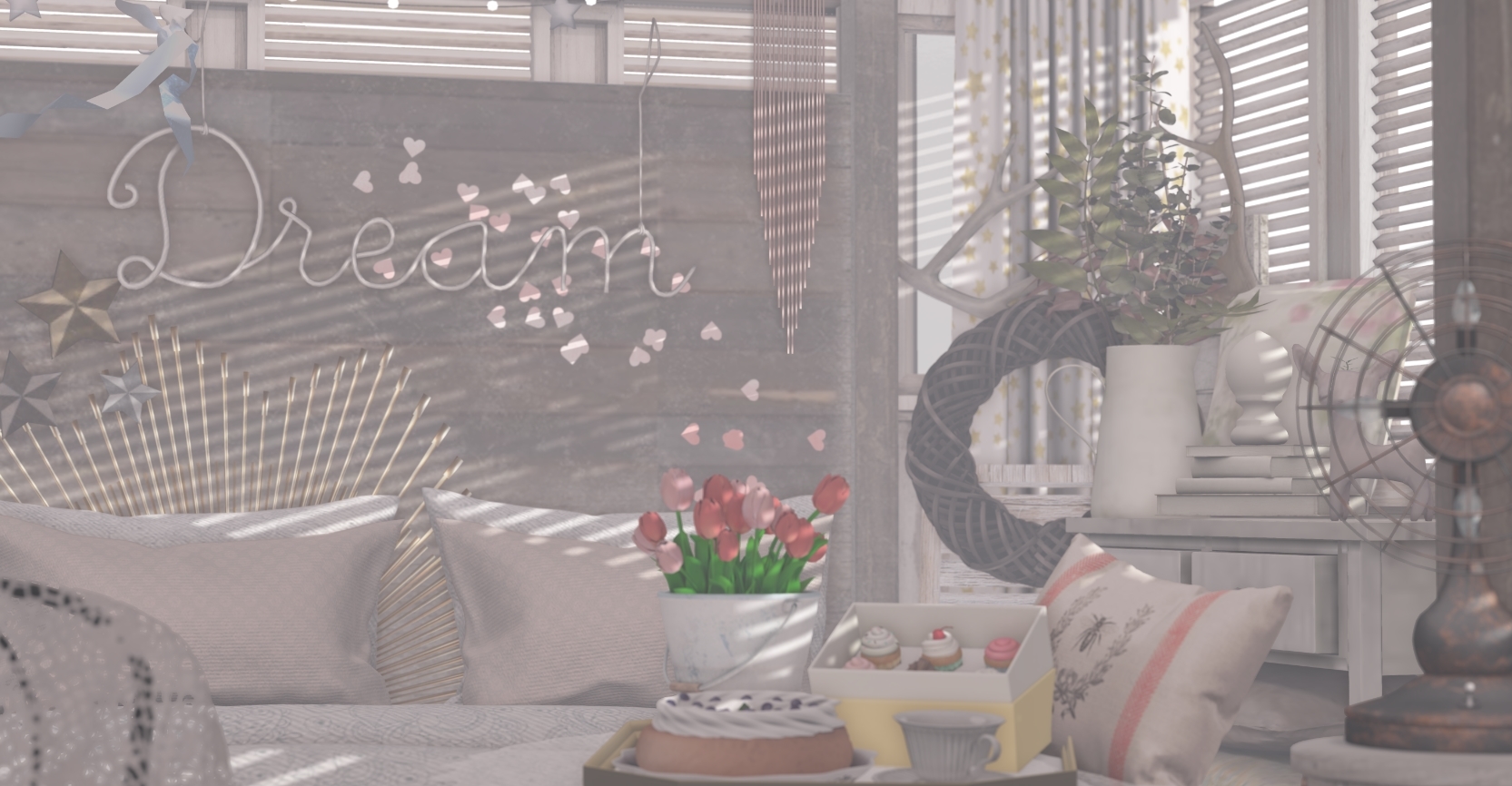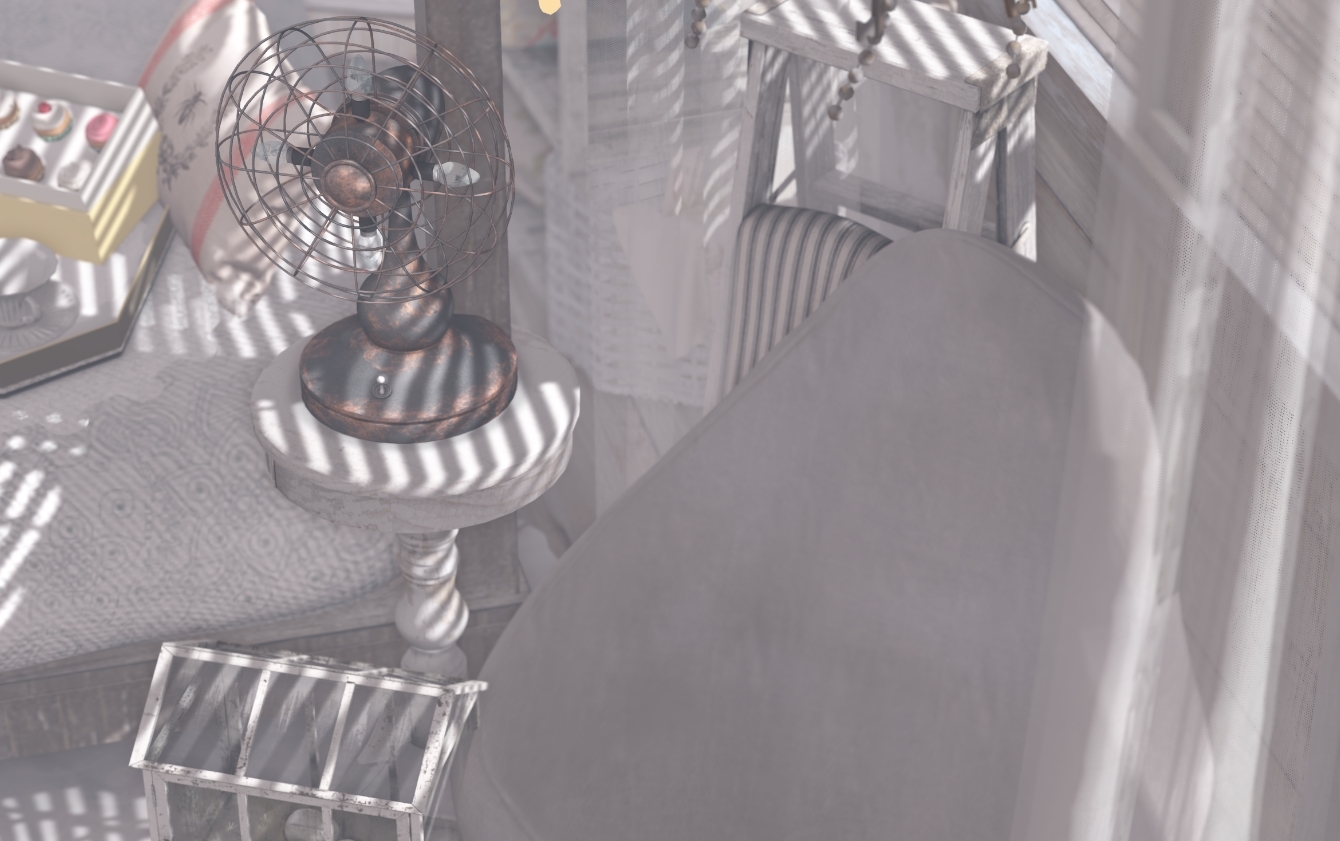 Having all these treats around gives me a chance to practice with Depth of Field in the SL viewer. What is it with food and photography that gets us in the mood to capture each morsel?? Its like torture with a capital T, because they're pixelated! (well there goes the waistline!)
I am really in awe of those photographers who use it so flawlessly. My personal goal then throughout this Fair is not just to remind you to stop by but to entice you with my Depth of Fielded strawberries, tacos and pizza slices. Yes,change is inevitable. And so is growth. (But NOT at the waistline, though! ugh :/)
Do check out the links below for more information about the Food Fair, as well as credits and slurls.
---
*Scarlet Creative Aime Carriage | LuxeBox February
*tarte. chloe canopy bed | LuxeBox February
*Apple Fall Juliette Tea Cup, Empty | Crossroads
*[Merak] – Blueberry Cake | MadPea International Food Fair | MadPea Website
*BALACLAVA!! Cupcake Box #1 | MadPea International Food Fair | MadPea Website
*Cheeky Pea :CP: Carol Fan Lamp Noir Rust | Kustom9
*Serenity Style- Rag Bunny RARE | Whimsical 
*Serenity Style- Rag Bunny.9  | Whimsical 
*[ zerkalo ] Lazy Days BeanBag | Kustom9
:HAIKEI: like a humid day_Gacha {6} | Kustom9
Glam Affair 2. GA Home – Wicked Basket | The Chapter Four
Glam Affair 12. GA – Savannah – Ghirlanda  | Kustom9
Glam Affair 9. GA Home – Antlers | The Chapter Four
[P] Pillows, Magical Night: Ribbon Dove 2 | Enchantment
SPELL : Inmortal Tiara  | Enchantment
---
*Apt B // Shabby Finds RARE
*Apt B // Shabby Finds BirdHouse
*Apt B // Shabby Finds Books
*Apt B // Homestead Primitives Ladder
*llorisen // finial b with books
*NOMAD // Ailanthus Altissima (modified)
*Ariskea[Miu] Eucalyptus Potted
*Cheeky Pea :CP: Standard Curtains Gold Stars
*Fancy Decor: Octagonal Mirror
*[ zerkalo ] Mademoiselle – Two Altered Bottles
Apt B // Country Living Stars
Kalopsia – Fringe Wall Hanging (Rose Gold)
Knick Knack's ::KKs:: journee a la ferme – flower books
Knick Knack's ::KKs:: pure vintage – bistro chair
+Half-Deer+ Heart Glitter – Pink C
tres blah -tb- Spring Living – Pillow (Bee)
dust bunny . round end table
dust bunny . hammock chair . long
dust bunny . ruffle rug
dust bunny . key chandelier
!APHORISM! Ragdoll Frog – Hand Hold