Cozey and Bento sitting on a tree, e-d-i-t-i-n-g. First comes the chin, a rather funny thing, then comes the rest of old fashion shape modifying-ing. 
So like thousands of you fellow blogger suffragettes, I too have walked down the yellow brick road to the land of Catwa, for my Gwen apparently is a Cat-'was'… and the Catya is now the Cat'yis'. (I kill myself sometimes I really do.)
I'm not really sure how Bento anything will fit into what goes around here at CozeySL, but dare I say, my avatar is a bit more approachable in world now. She kinda looks like my middle daughter, and that gives me a weird meta trip.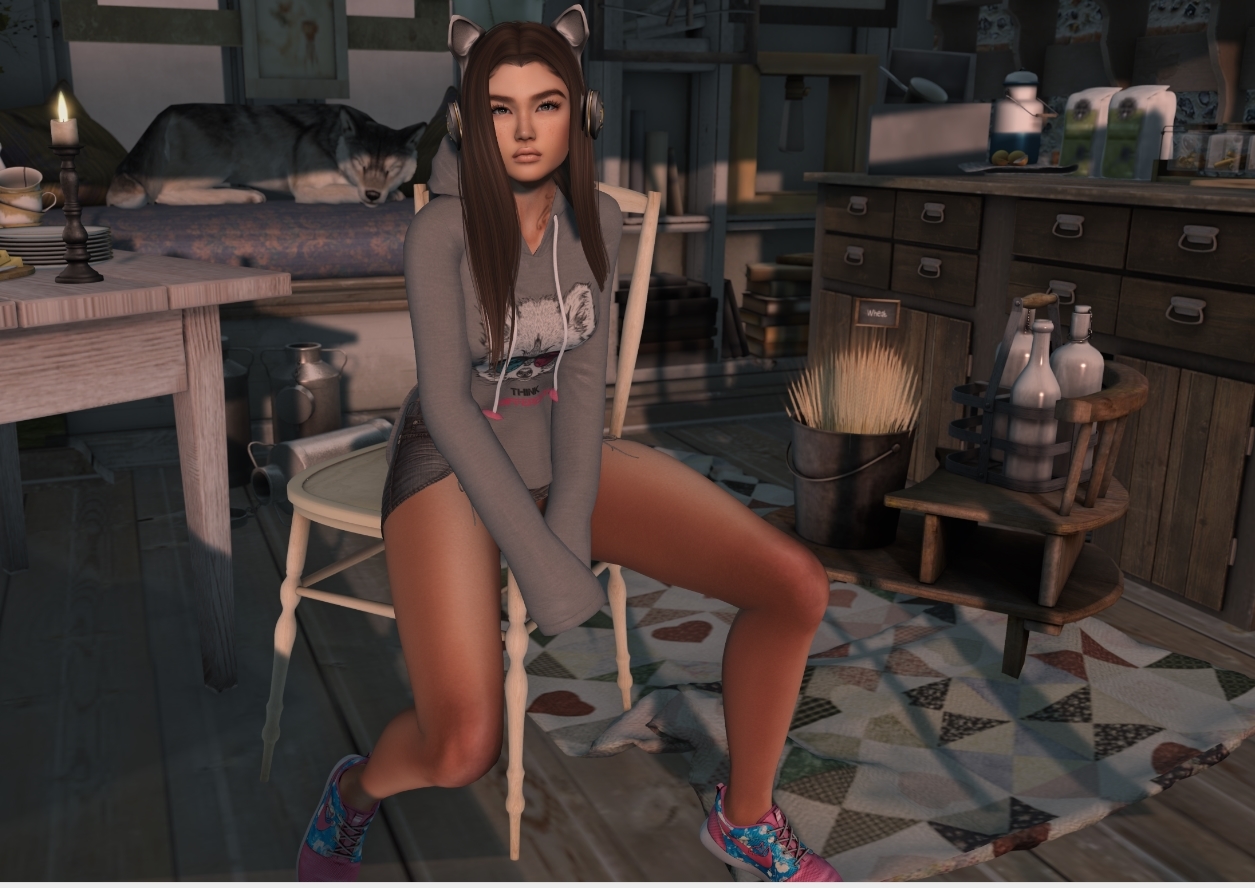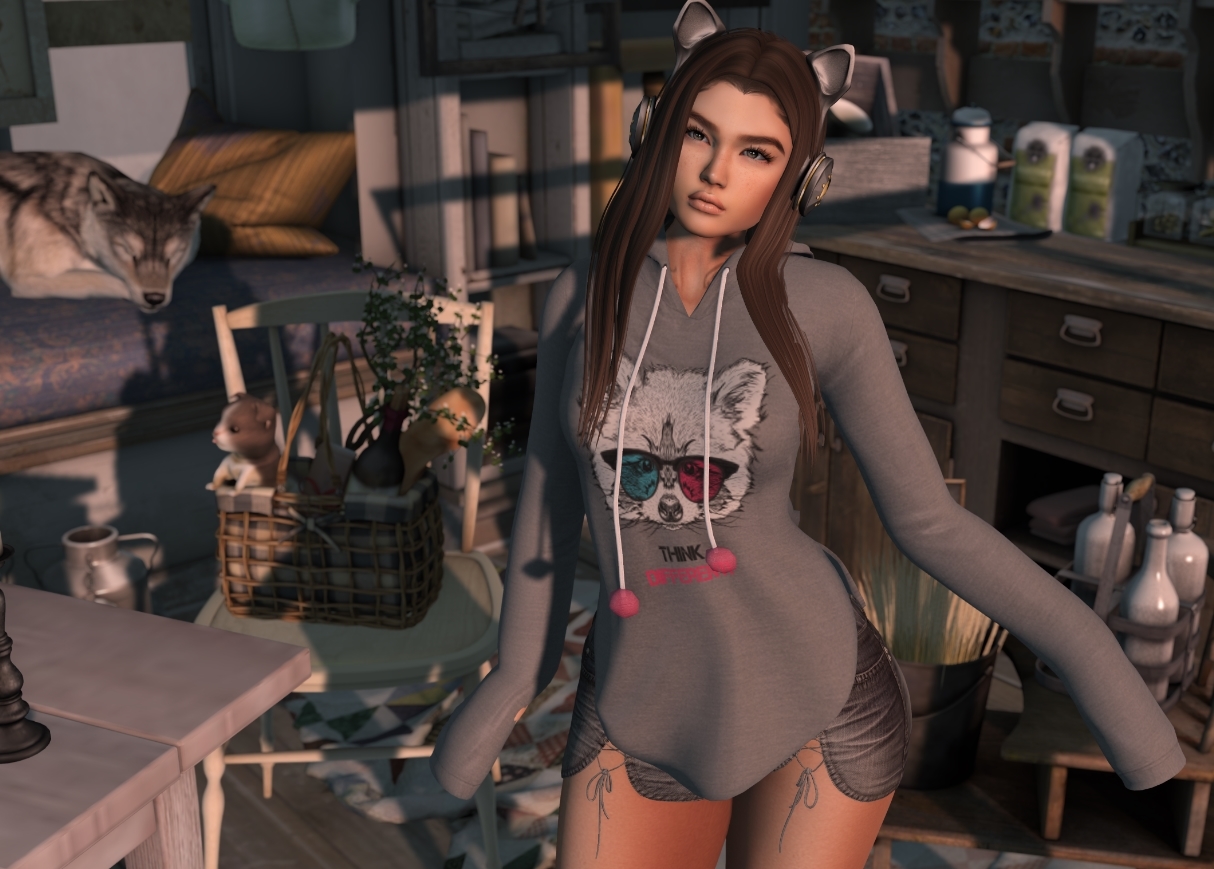 The applier I'm using is from a few Skin Fair's ago from Bold & Beauty (Lien). The brow line is gonna take some time to get used to unless I can find a decent brow applier.
All this new stuff on Second Life! Bento bento bento, yay its not just your lunchbox anymore! Do peruse the creditos and feel free to message me with questions, comments, a new joke. (Mine's are getting stale or so I've been told.)
---
*Vinyl – Meghan Hoodie – Maitreya (no hands) | FaMESHed
*Blueberry – Luxe Box – Denim Skirts – Maitreya | LuxeBox January
*Moon. Hair. // Mouth | LuxeBox January
*RealEvil **RE** Bad-Kitty Headphones
*Skin Applier – Bold & Beauty Lien (Catwa)
[VALE KOER] DEADSTOCK TRAINERS MAITREYA
Mesh Head – Catwa Catya v1.08
Poses:
Glitter Poses- Challenge
Le Pppycock- Dyed Carnations
Kokolores- Body Language
Click here for Avatar Basics
Click here for Scene Credits