Taking a few minutes to plug LuxeBox and Vinyl before the midnight bell tolls! Details after the jump..
I had to pull away from the screen in a painful grimace because we're one of those Seattle types that are bemoaning our hand at Divisionals today..sorry not sorry Streep. *shrugs*
Anywhosers, what I am not bemoaning are the great finds from the last Luxe Box 'special', and hopefully you all had some fun with it too. I really loved Lamb's Wide Awake beanie and hair did, even picked out a decent nickname/label thin lol.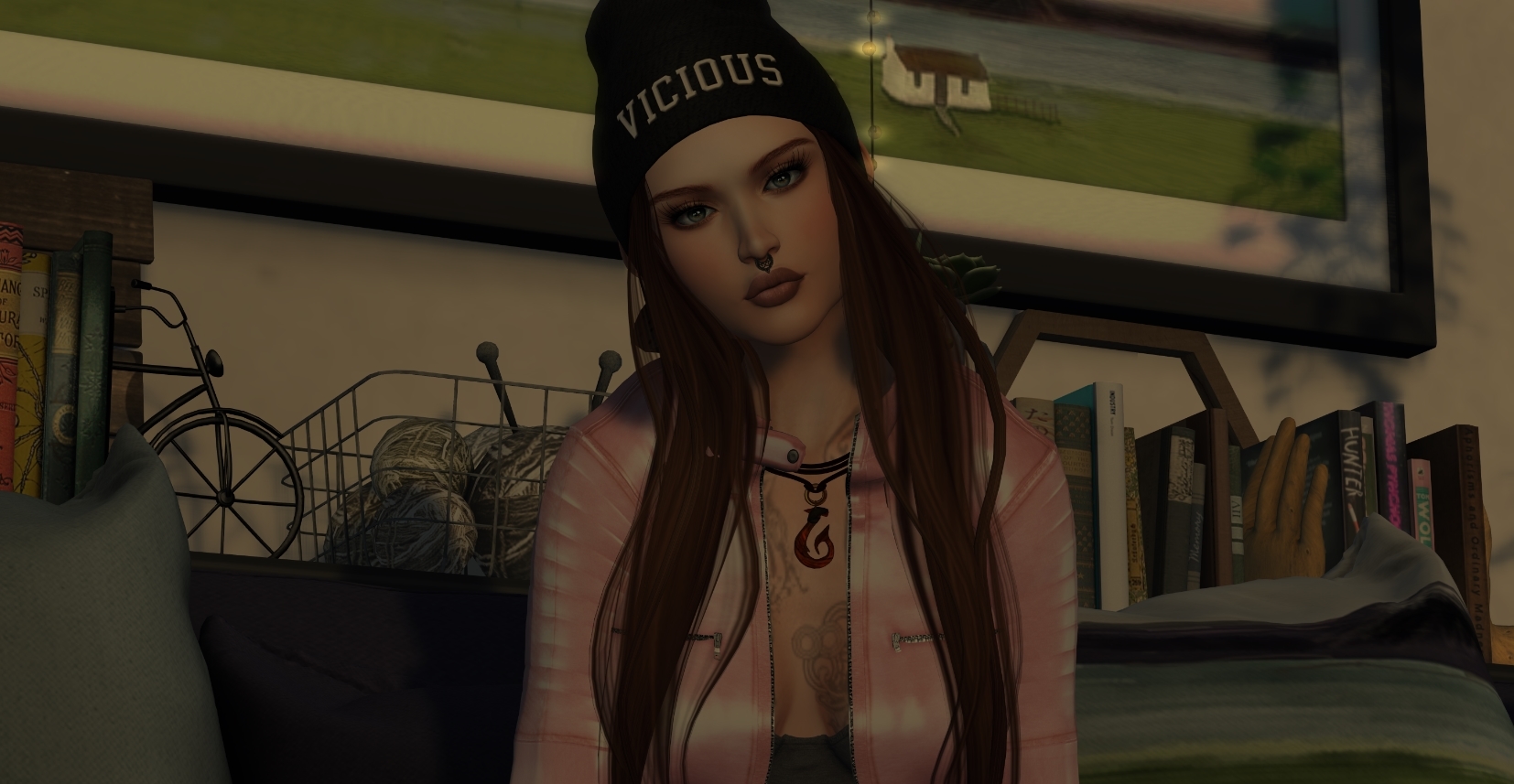 Aw she doesn't look that vicious now does she? Vinyl's release for Uber was the Ephixa Jacket that included loads of combos. Uber ends on January 23rd so there's a bit of time left to check out the demos!
LuxeBox sign ups/group join is currently 1500L$ until 11:59pmSLT toooonight! After the January release, the price to join the group goes up, so do hop on in the limo at the end of the post. This by far will be the most exciting thing that will happen at least this evening, because I know without a doubt, all of Seattle will be in mourning..
YOU HEARD ME CHOKERS! Get that O-LINE FIXED FASDfkja'skdfDF…
Okay I'm done for real this time.
---
*Vinyl – Ephixa Leather Jacket – Maitreya | Uber
*Vinyl – Bebe Bra – Cotton – Maitreya | Uber
*#EMPIRE – Honesty – Maitreya | Luxe Box December
*Blueberry – Skirt/Maitreya | Luxe Box December
*Lamb. Wide Awake Hair/Cap | Luxe Box December
*[ kunst ] – Conrad bracelet
*[BODY FACTORY] Lotus Septum Ring
Bliensen + MaiTai – Makau – Fish Hook Necklace
AITUI TATTOO – Vintage Hawaii [Faded] (Maitreya/Omega)
Scene Credits: https://cozeysl.com/2017/01/04/cheekypea-aria-theloft/