"Oh, ominous place spellbound and un-child-proofed..most beautiful place reborn.."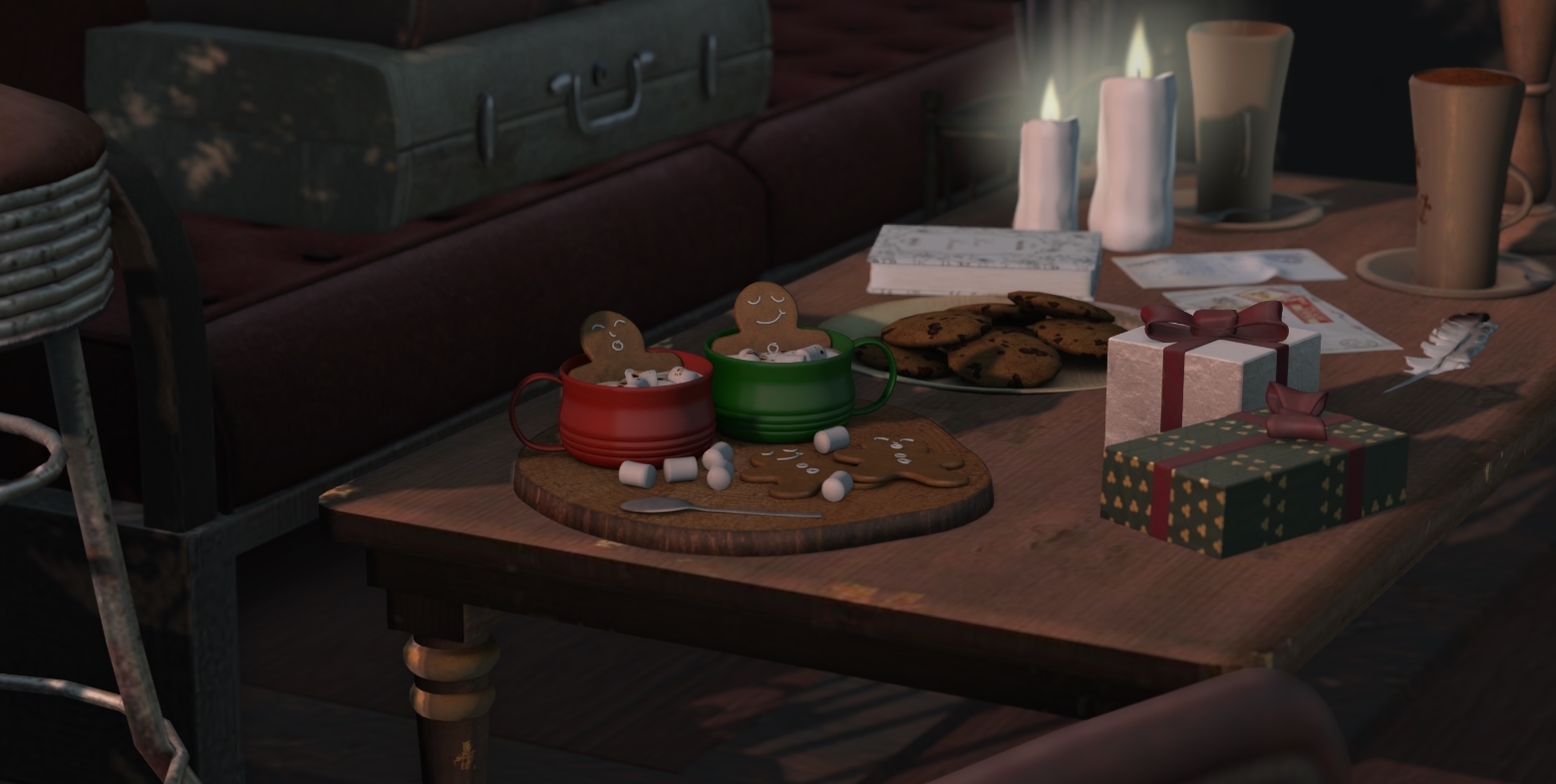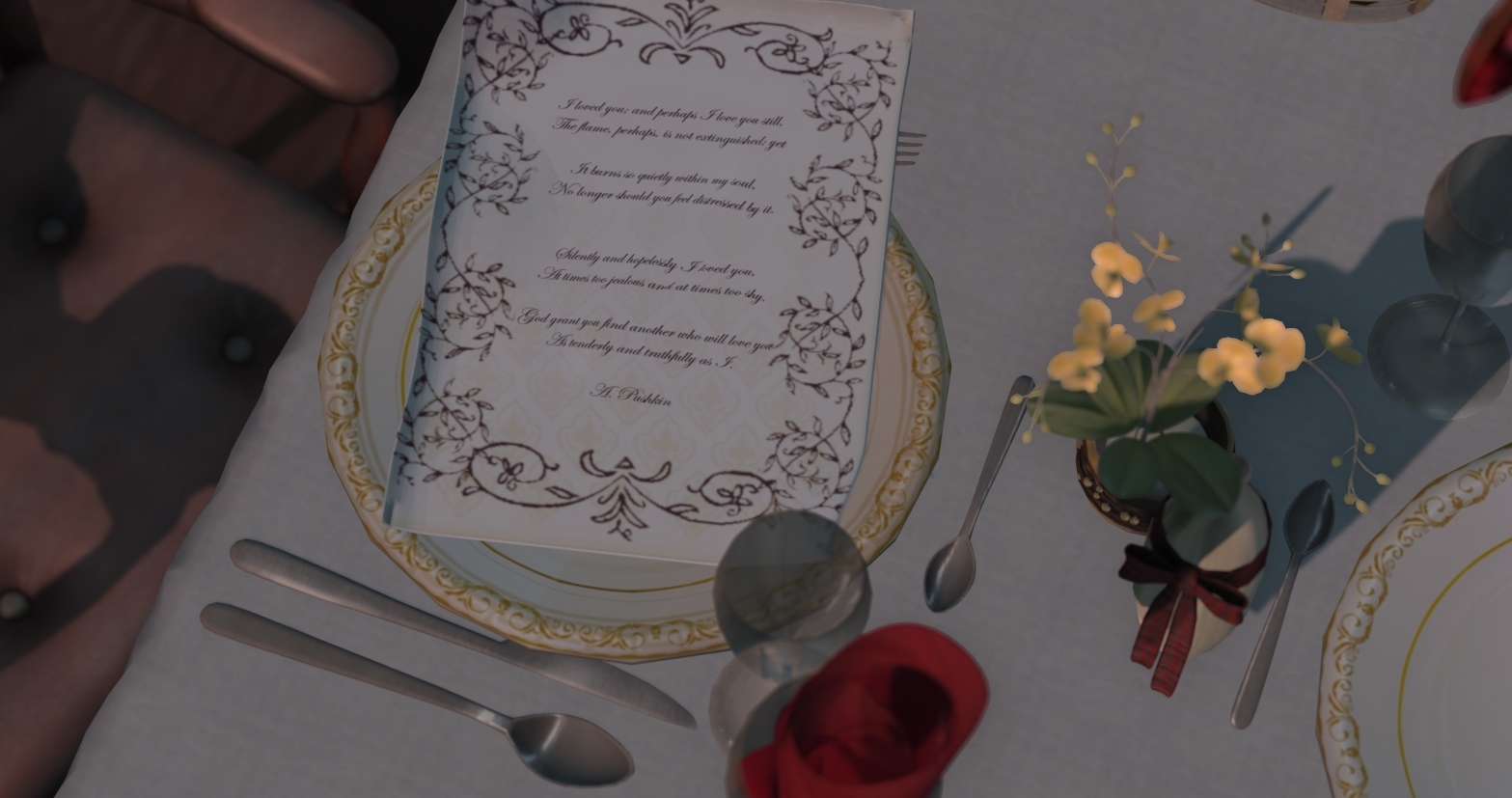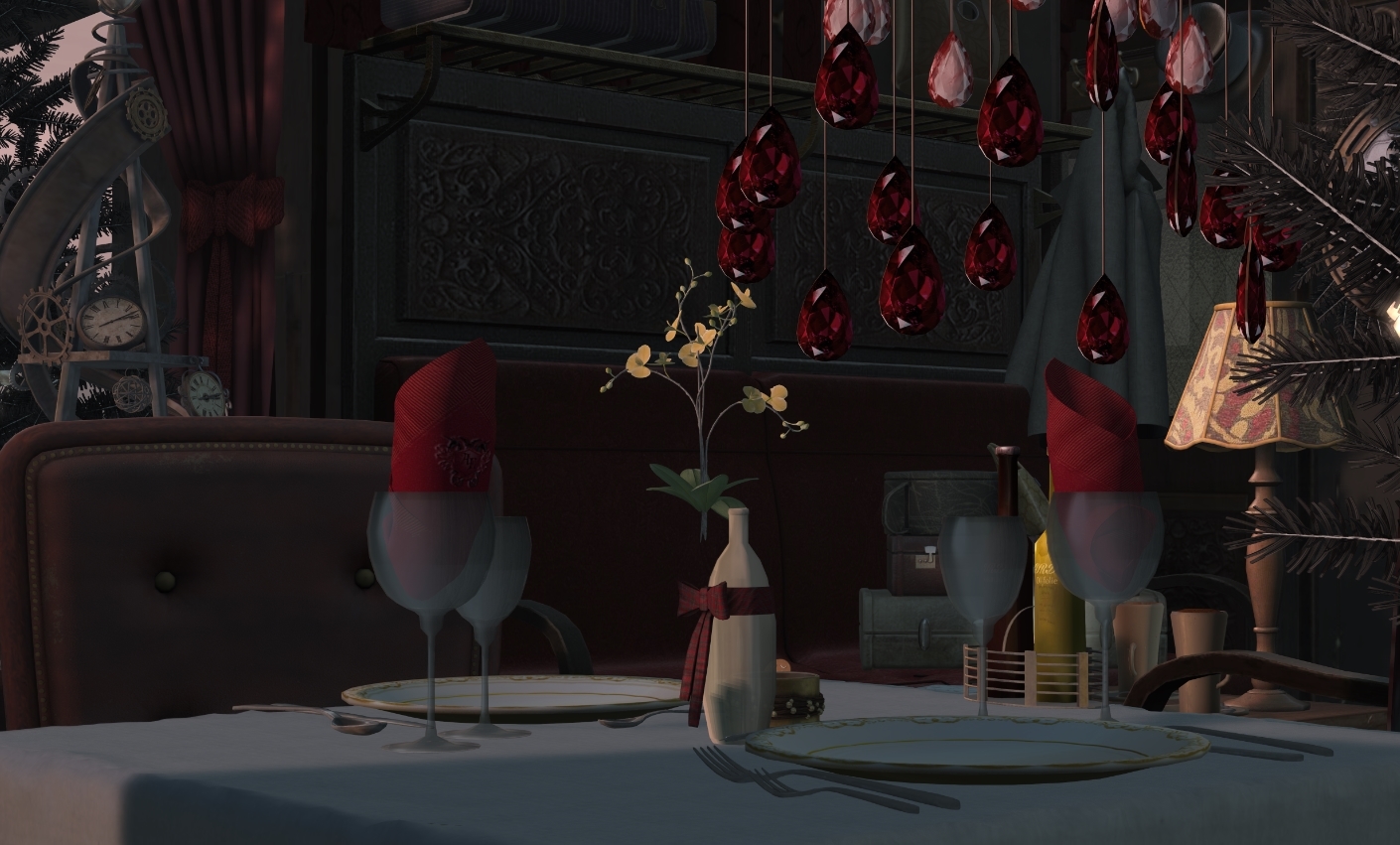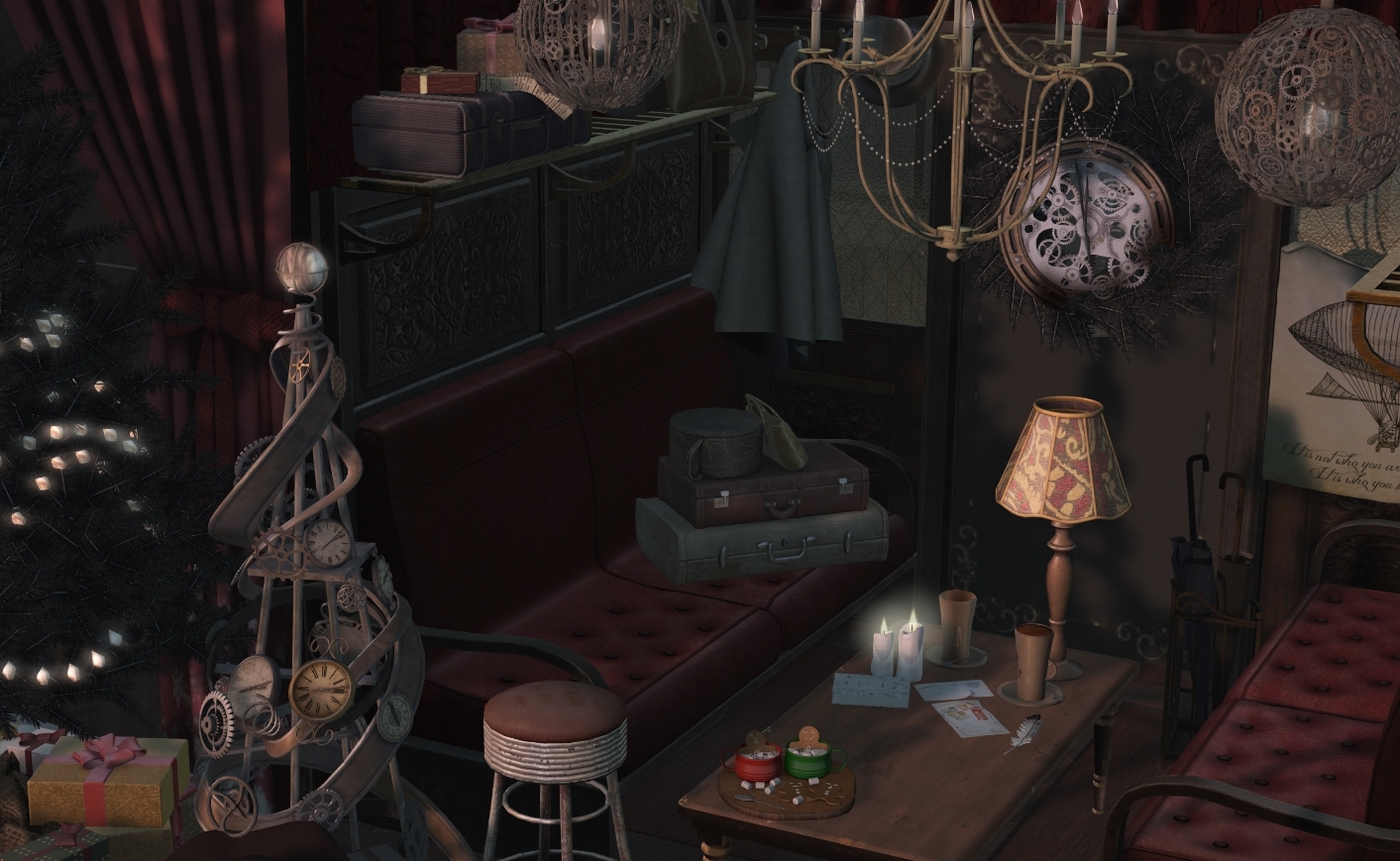 You have just over a day left of the Arcade December Event, where you can play for a chance to play Death Row Design's Arctic Express machine. I've included several snapshots with further detail, as well as links to all the appropriate events.
Also closing in the next 20 hours or so is The Liaison Collaborative's Once Upon a Winter Solstice. Sari-Sari is featuring a one of a kind collectible to fulfill your cozy longings on these chilly nights. Do peruse the credits and take a stroll through the various events for some last minute shopping, and hey if you'd like a tag-a-long, I'd love to come with!
---
*Sari-Sari – Gingerbread Men's Break | Liaison Collaborative Ends 12/30 @ 3pmSLT
*Death Row Designs' Arctic Express Gacha | Arcade December Event Ends 12/31
6 – DRD – AE – Train Car – Low Table – Holiday
13 – DRD – AE – Train Car – Tied Drapes
14 – DRD – AE – Train Car – Straight Drapes
16 – DRD – AE – Train Car – Dining Chair
16 – DRD – AE – Train Car – Dining Table – 2 Seat
17 – DRD – AE – Train Car – Tulip Shade Wall Lamp
18 – DRD – AE – Train Car – Tall Commuter Divider
19 – DRD – AE – Train Car – Low Red Divider
30 – DRD – AE – Train Car – Holiday Tree – REWARD
23 – DRD – AE – Train Car – Coat Rack
23 – DRD – AE – Train Car – Umbrella Rack
26 – DRD – AE – Train Car – Baggage – Morbid's Things
26 – DRD – AE – Train Car – Baggage – Jaimy's Things
26 – DRD – AE – Train Car – Baggage – Eowyn's Things
27 – DRD – AE – Train Car – Baggage – Charlotte's Things
27 – DRD – AE – Train Car – Baggage – Wendy's Things
20 – DRD – AE – Train Car – Full Wall Divider (modified)
24 – DRD – AE – Train Car – 4 Seat First Class Cabin
25 – DRD – AE – Train Car – Fabric Shade Table Lamp
*DRD – Mechanical clock | Shiny Shabby
*DRD – Mechanical hanging light | Shiny Shabby
*DRD – Mechanical Christmas tree | Shiny Shabby
*[ zerkalo ] Steampunk Posters – 2 | Shiny Shabby
*[ zerkalo ] Distant Memories – Candle | Coming soon to Gacha Guardians
*[ zerkalo ] Distant Memories – Postcard 1 | Coming soon to Gacha Guardians
*[ zerkalo ] Distant Memories – Postcard 2 | Coming soon to Gacha Guardians
*[ zerkalo ] Distant Memories – Book of Poems | Coming soon to Gacha Guardians
*[ zerkalo ] Distant Memories – Love Letter | Coming soon to Gacha Guardians
---
*N4RS Sense Chandelier – Brass
*DRD – AE – Post Apocalyptic Holiday – Stool
Botanical – Black Fir Christmas Tree
Botanical – Black Fir Wreath
:::ChicChica::: Chandelier Rain Red