Chaos leave me never. Keep me wild and keep me free, so that my brokenness will be, the only beauty the world will see.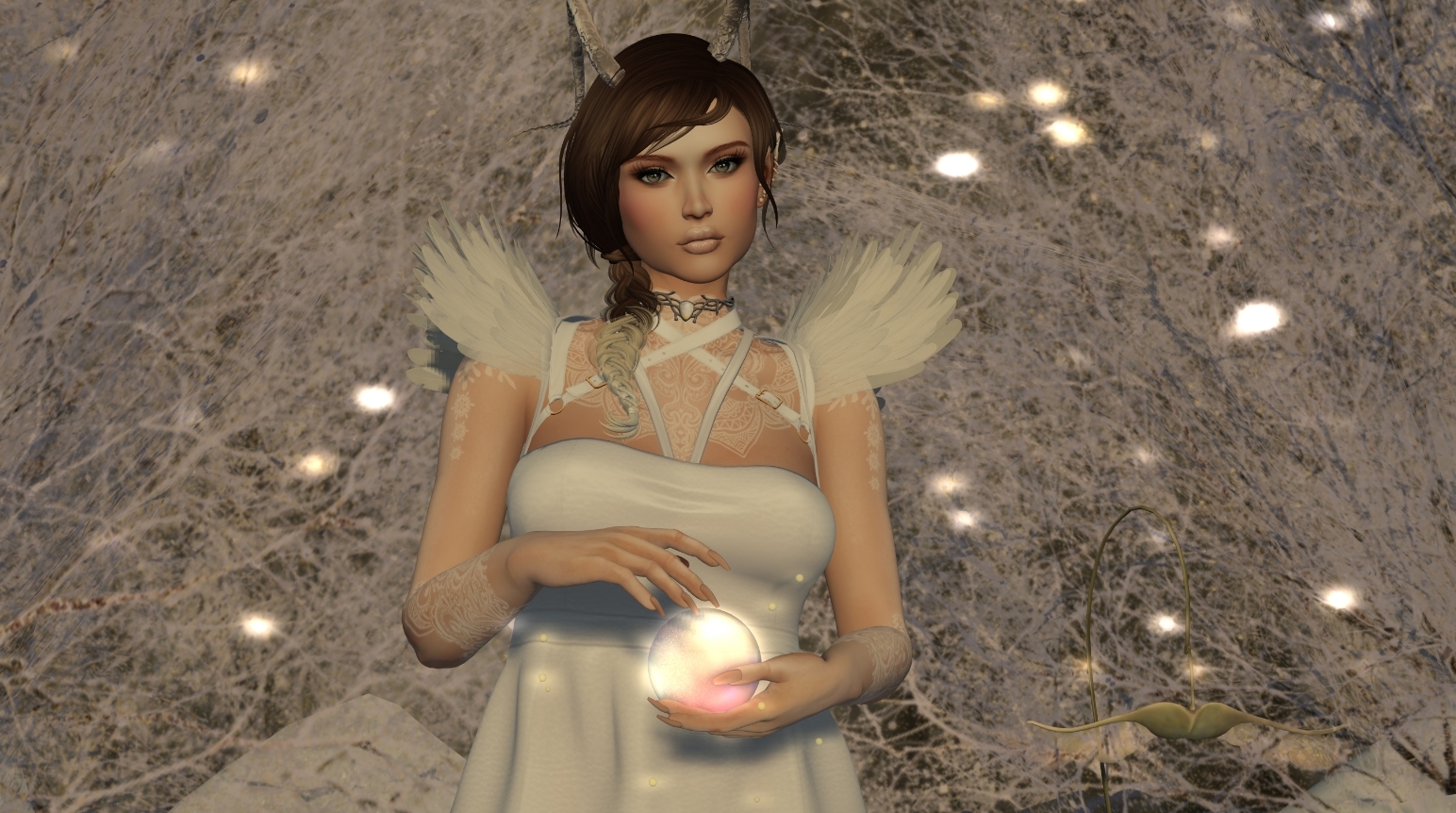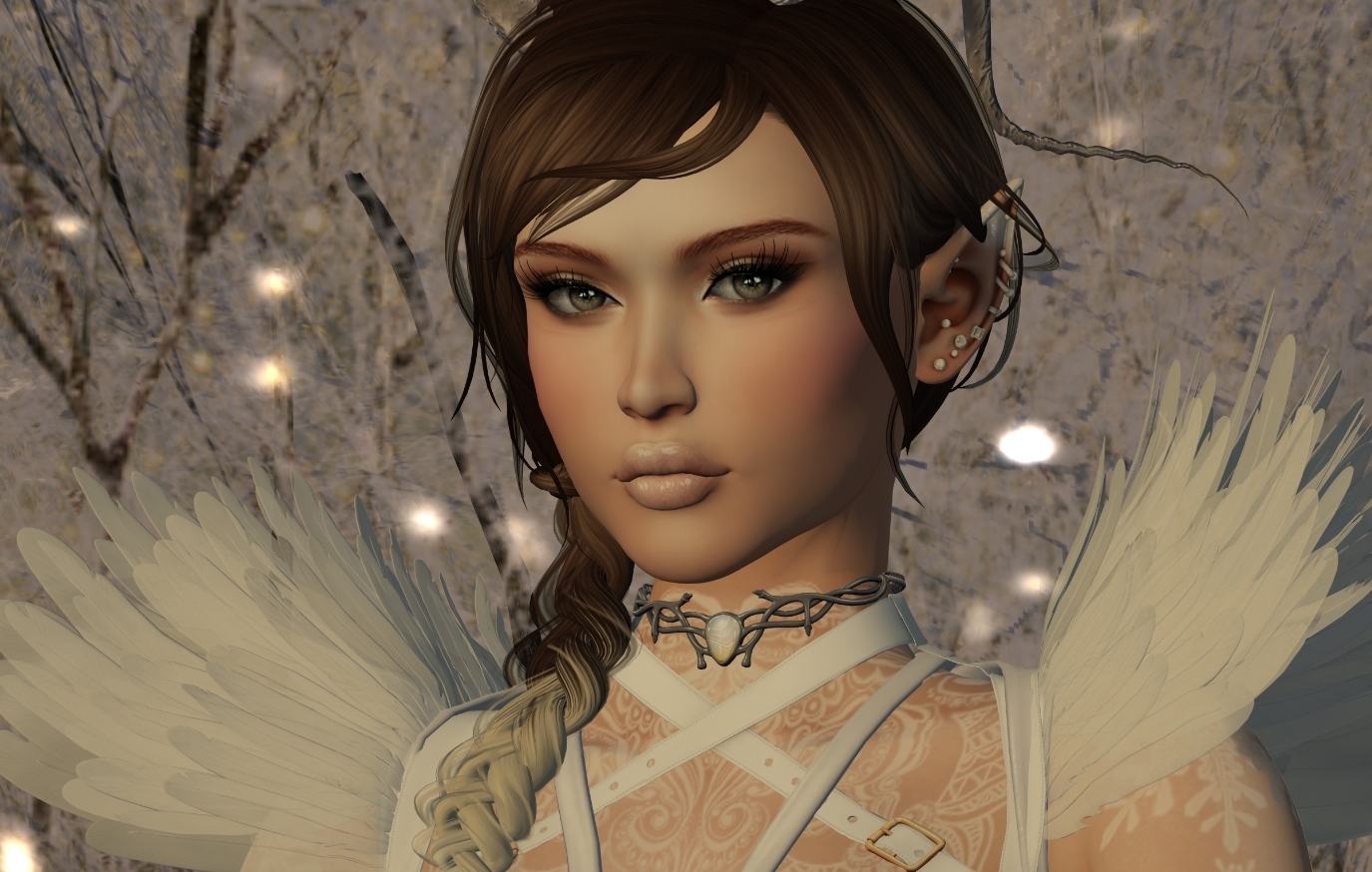 I have to hand it to Robert M. Drake,  author of one of my faves, "Beautiful Chaos", he has a way of bringing out insights from places in my psyche I would rather not visit.
In fact, I have learned to be really meticulous at burying all that, pent up negativity, and recycling it as it were for more creative purposes. The heart holds many rooms, and all of mine are closed for the long long winter lol.
I am REALLY loving all the make-ups from Studio Exposure and with the news that Project Bento has finally graduated to Public release, I'm very eager to hear if Catwa Clip will be updating the Gwen mesh head in the future. I mean right now, I'm pretty happy with Gwen and Mudskin combo. But I'd love to experiment. See if I can't get some Hawaiian in her cheekbones. And nose lol.
The Liaison Collaborative event for December is 'Once upon a Winter Solstice'. Do check out the credits below and visit! There is an entire gacha garden area with lovely stufferage for gifties 🙂
Until the next semi-rambling session, fellow lurkers!
---
*Plastik :[P]:- Skein Necklace | Liaison Collaborative
*Tukinowaguma Wulff Hair | Liaison Collaborative
*.::Nanika::. Lera tattoo white RARE Maitreya| Liaison Collaborative
*Vinyl – Stefani Leather Party Dress Maitreya | FaMESHed
*[evoLove] – Black Magic Horns – Silver
*#EMPIRE – Arcade Dec '16 – Feather Harness -*B*-*Maitreya*-RARE | Arcade December
*[evoLove] – The Witch 3 Pose/Prop
Studio Exposure S.E CLASSIC EYESHADOW VERS.10 Catwa Applier
Studio Exposure S.E THE BEST NUDE REFLECT LIPSTICK VERS.08 Catwa Applier
e.marie Matte Nudes Nails for Maitreya
*[PM]Pixel Mode – Snow Forms | FaMESHed
HPMD* Garden Tree08 with Lights