Before I go hogwild on snow drifts and snowflakes, lets give it up for Autumn and her spectacular array of colorful wonders, against the onslaught of yet another northern winter.
I'm like the blogging little train that could, climbing up that hill to catch up. I think I can, I think I can!
Right, so the Draftsman Event is still underway and since it is a bi-monthly event, you have a good amount of time to stop by and check out the wares for its premier. Couple of items featured here, Galland Homes' Hanover Barn and a neat fence kit from a 'new to me' brand, peaches.
At the top of the hill, we find the latest release from Cheeky Pea for Fameshed. The Ashby Garden snug is full of features for you, a loved one and maybe a third batter up but I digress.
Lately, I've been including the landscaping credits, just to get in the habit of listing them somewhere. With the advent of prim mania now overtaking our beautiful corner of the metaverse (yay for prims!), it will be interesting to see how positive the effect will be for the Home and Garden market, including Landscaping & Design businesses.
I am slowly easing back into experimenting with landforms, rocks, terraforming and the like. You can check out my latest project at the Vordun Museum/Gallery and Fancy Decor sim, where I rented a snowblower and went at it.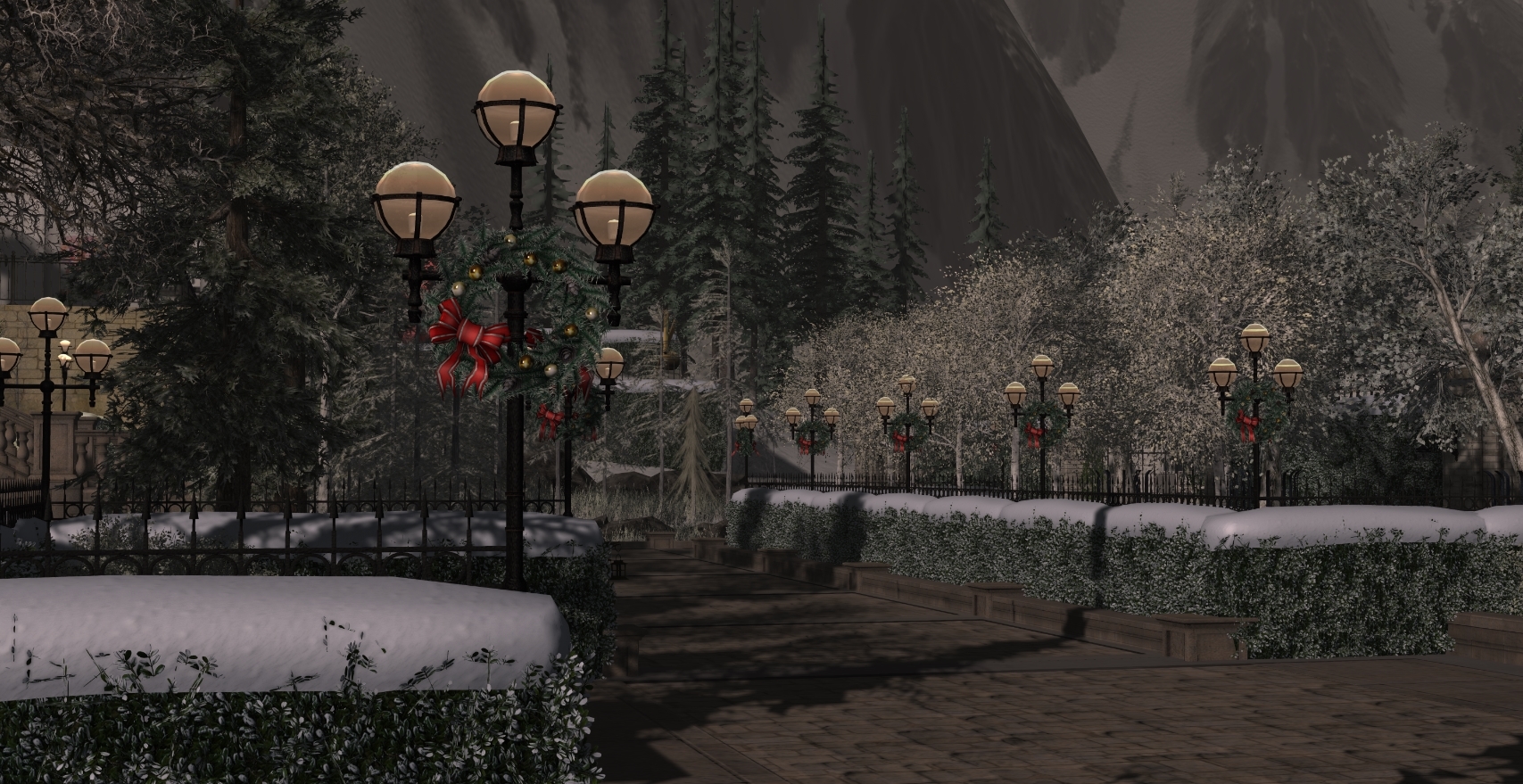 Just kidding. Or am I?! Also the Vordun Museum and Gallery is an official sponsor this round of the December Arcade. Have you made it in yet? Don't give up! A new exhibit with past winners from the Arcade will be opening tomorrow, Dec. 4th at the Vordun, so do make plans with the fambam!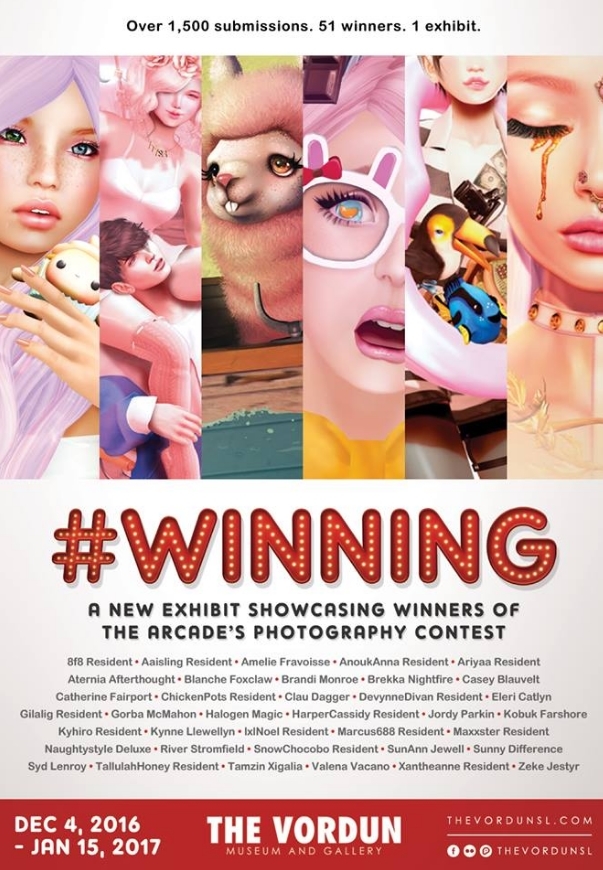 200+ words today ya'll! Chatty Bumble is back 🙂 Thanks for stopping by and feel free to leave comments or questions in the box below.
---
*Hanover Barn by Galland Homes | Draftsman
*.peaches. Woodland Fence – Arch w/ Gate  | Draftsman
*.peaches. Woodland Fence  | Draftsman
*Cheeky Pea :CP: Ashby Garden Snug | FaMESHed
*4 [[RH]] HOLIDAY CAFE Lights | Arcade December 2016
---
*Cheeky Pea :CP: Anderson Bunker Sand Bag Double | Past Release
*Cheeky Pea :CP: Anderson Bunker Sand Bag Triple | Past Release
*Cheeky Pea :CP: Anderson Bunker | Past Release
*Cheeky Pea :CP: Asher's Hayride Single Bale Decor | Past Release
*Cheeky Pea :CP: Asher's Hayride String Lights | Past Release
---
Landscaping:
3D Trees autumn trees – mossy double oak with ivy
Studio Skye Skye Four Season Oak Tree (modified)
Studio Skye Skye Wild Grass
Hayabusa Design Birch Tree
Hayabusa Design Aspen Tree
{yumyum} Wood arch (khaki)
=EliBaily= Ivy
:Fanatik Architecture: CLIFF COVER
:Fanatik Architecture: Rocky Mountain