Very much took the non holiday path here to show off a combination modern/rustic/contemporary scene with items from the Arcade for the month of December. Enjoy!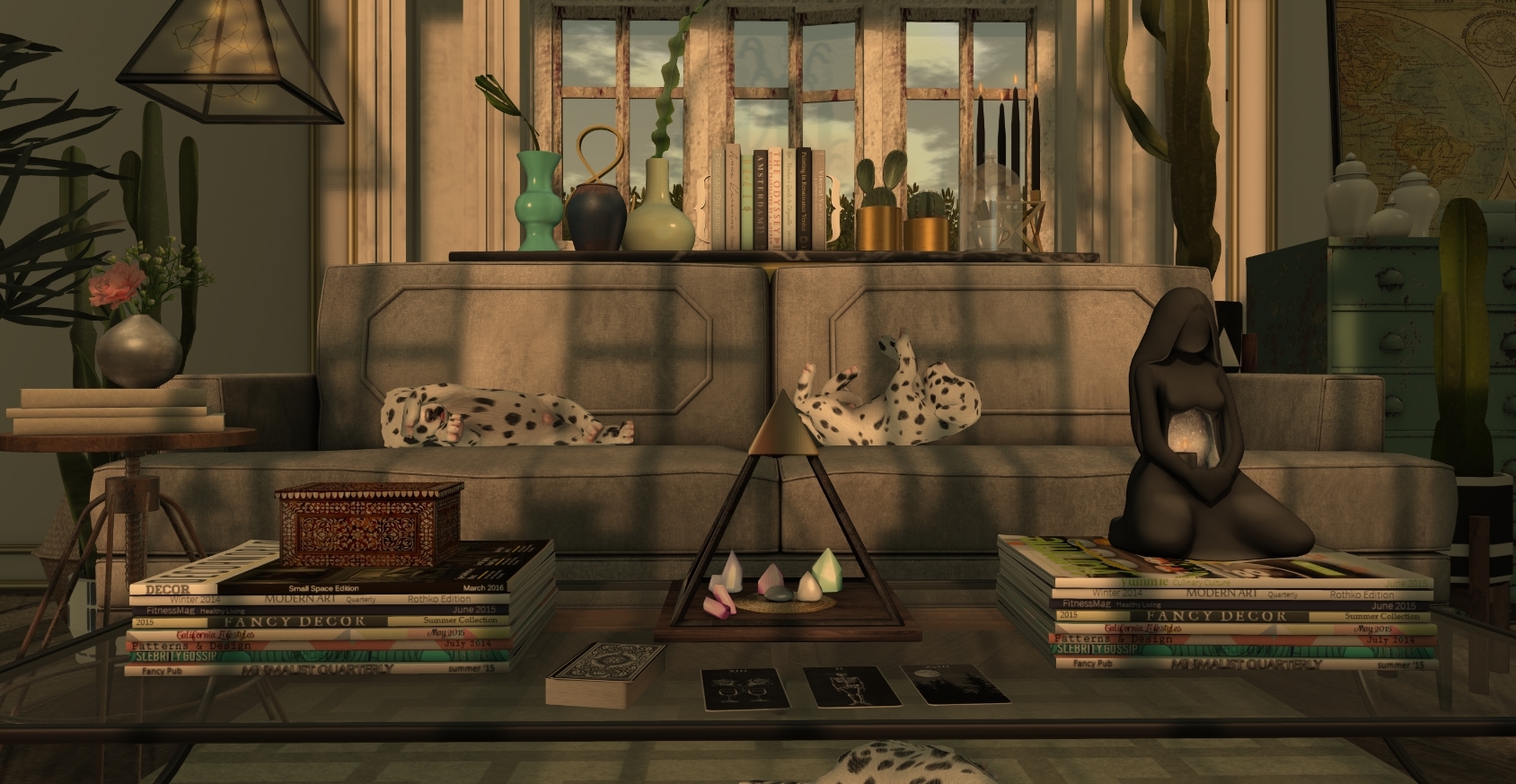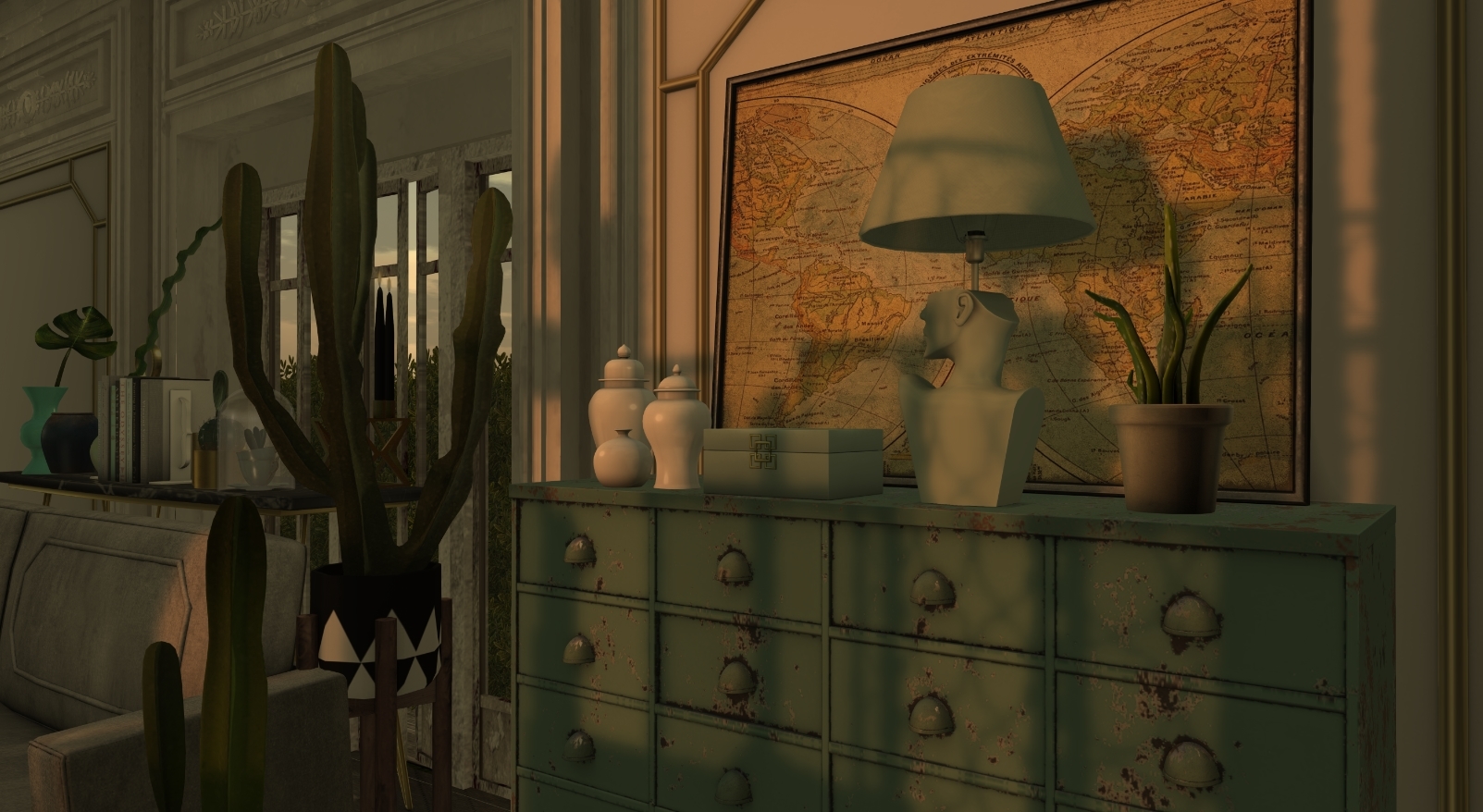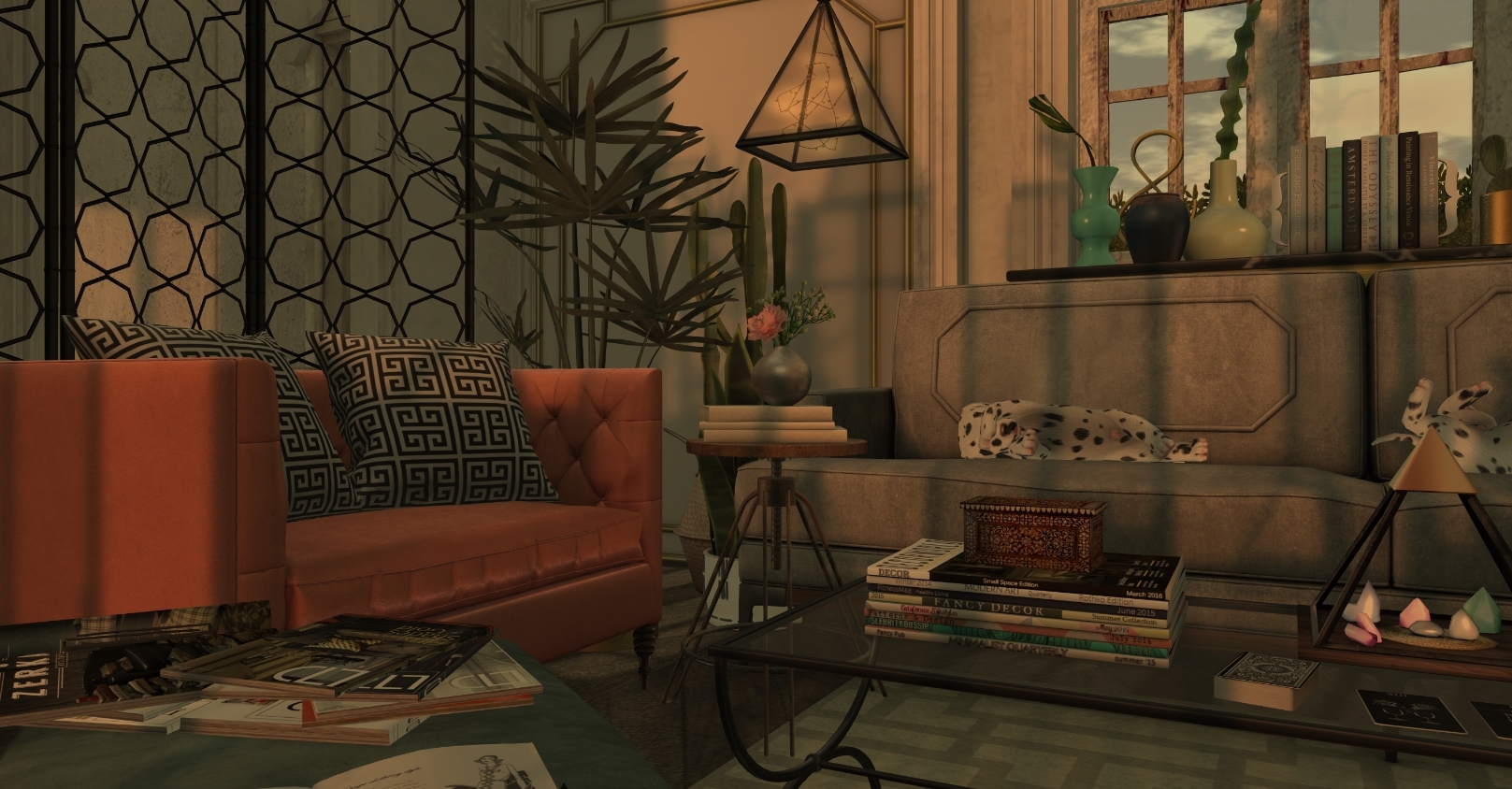 Feel free to leave a message below should you have any questions about the items featured today.
---
Teleports-  Arcade Main | Arcade II | Galley Off-Sim
December Shopping Guide- http://thearcadesl.com/shopping-guides/december-2016/
Arcade Flickr Page- http://www.flickr.com/thearcadesl
---
The following items are prizes you can play for at the Arcade Gacha Event for the month of December, 1st thru 31st.
*ARIA – Sunday Morning Sette – RARE
*ARIA – Sunday Morning Weathered File Cabinet
*ARIA – Sunday Morning Vintge Print
*ARIA – Sunday Morning Vases Group
*ARIA – Sunday Morning Cloche
*ARIA – Sunday Morning Chandelier
*ARIA – Sunday Morning Potted Palm
*ARIA – Sunday Morning Tiny Cactus Pair
*ARIA – Sunday Morning Nesting Tables
*ARIA – Sunday Morning Newspaper
*ARIA – Sunday Morning Decorative Stool – RARE
*01 Fancy Decor: Panel Sofa RARE
*02 Fancy Decor: Suede Ottoman
*03 Fancy Decor: Worlidge Coffee Table
*04 Fancy Decor: Throw Pillow
*05 Fancy Decor: Worlidge End Table
*06 Fancy Decor: Ceramic Jars
*07 Fancy Decor: Brass & Statuette
*08 Fancy Decor: Panel Mirror
*09 Fancy Decor: Worlidge Box (white)
*11 Fancy Decor: Panel Rug
*-David Heather-Bust Lamp/White
*C L A Vv. Light Terrarium – Triangle (Hang) Black
*Mutresse-Wiggly(wear)-Dalmatian Puppies RARE
*Mutresse-Sleeping-Dalmatian Puppies
*Mutresse-Lazy-Dalmatian Puppies
---
Past Event (The Coven)- See Ad here
*+Spellbound+ Small Succulent on Stand
*+Spellbound+ Large Succulent on Stand
*+Spellbound+ Cube Candlestick
*+Spellbound+ Tarot Deck
*+Spellbound+ Charging Pyramid
*+Spellbound+ Goddess
---
*MudHoney Piper Snake Plant
*MudHoney Piper Screen Black
*Serenity Style- Nostalgia Book
*Scarlet Creative – The Arcade: Venice Palazzo Vinci Prefab (Modified)
*Fancy Decor: Bracket Bookends
Fancy Decor: Potted Aloe
Fancy Decor: Geosculpture (Gold)
Fancy Decor: Magazine Stack 4
Fancy Decor: Inlaid Box
[ zerkalo ] Beginning of the Day – Magazines