One thing about the Home & Garden market in Second Life, is that they know how to pump up the Autumn season with pumpkins! Pumpkins for days.
So I've got some news fellow lurkers, today was supposed to be the last day to enter in the Cozey Halloween Give-Away, but I've decided to extend it till Saturday, October 15th. Which means you get to relax and I get more time to spam the bananas out of this article!
I think that's pretty fair right? Ew, bananas and spam, that sounds horrific. Here is the link to the Give-Away information.
Another contest that is about to end is the Little Branch Photography Contest, and you can find the complete set of rules at the main store location.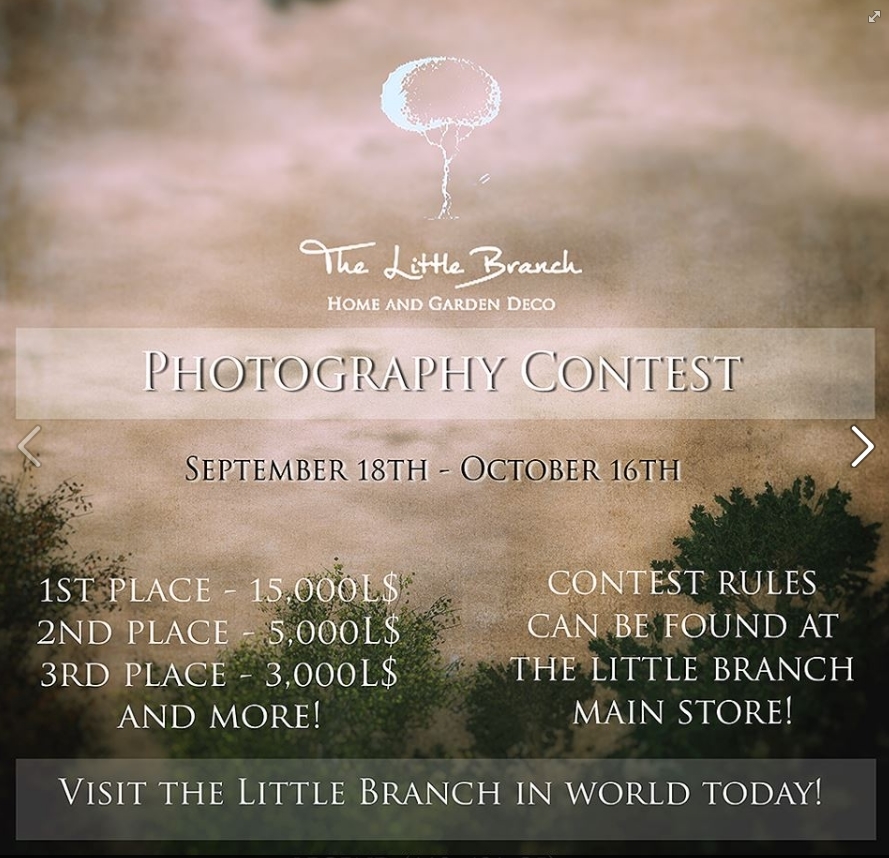 In today's scene, I wanted to join in on all the Autumn fleek fun and so, you'll find several Little Branch products planted about The contest is pretty simple; choose 5 or more Little Branch products and submit a composition for a chance to win some L$'s. There is a caveat however: No Avatars can be in your pictures. 
Its a great challenge for sure, and who wouldn't want to win some monies for the holidays?
Thanks for visiting today and if you have any questions feel free to leave them in the box below!
---
*Cobble Hill Designs Pot Shed/ greenhouse Weathered | On9

*Fancy Decor: Broken Wagon | Salem Event
*Fancy Decor: Pumpkin Patch Pumpkins | Salem Event
Fat Pack is also available @ Fancy Decor Pumpkin Patch
*hive // the secret shack RARE | Salem Event
*unKindness uK – Victorian Fence Set  | Salem Event
7mad;Ravens Bed & Breakfast | Salem Event
*Little Branch LB_WildDogwood.v2{4Seasons} | The Mens Dept
---
*The Little Branch Cedar
*The Little Branch Alaska V1
*The Little Branch CherryTree V2
*The Little Branch Wild Oak v2 (modified)
Botanical HayBale (Rectangle,Round)
HEART – Sunflowers – Single 1, Group 4
Jian :: Maybelle the Sheep
Brown Grazing Horse by Hanna Kozlowski
Apple Fall Wind Turbine