Is it a bird, is it a plane? Nooo, by golly, we are not in the business of media propaganda..(you really should go buy all this stuff, they're adorbs.)
So much for subliminal messaging. On a more serious note, mind ya'll, I am using the serious mom voice… I have fallen in love all over again with the Cosmetic Fair.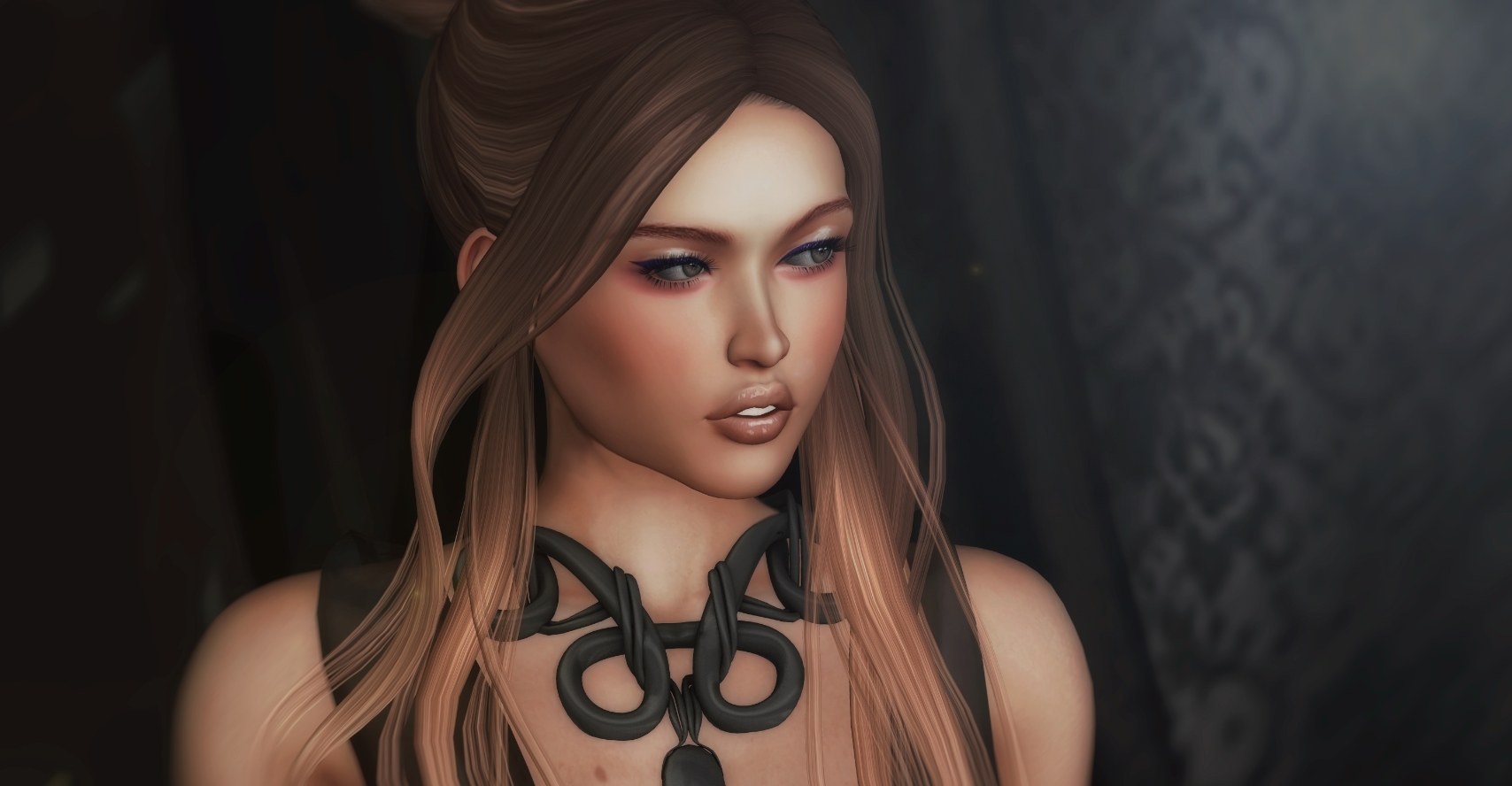 It took a while for me to feel 'comfortable' with my current choice of mesh noggins. Catwa based products are very much the norm now, and I have been using Gwen for months, so its always exciting to try on new make ups and pretty things that are easy to use.
This combo makeup applier is a new release for the Cosmetic Fair from Studio Exposure, a brand I was introduced to by my SL daughter (yay I have one, two actually!) a few weeks ago. Indulgent mother much? Why yes, indulging in mommy for once, amirite?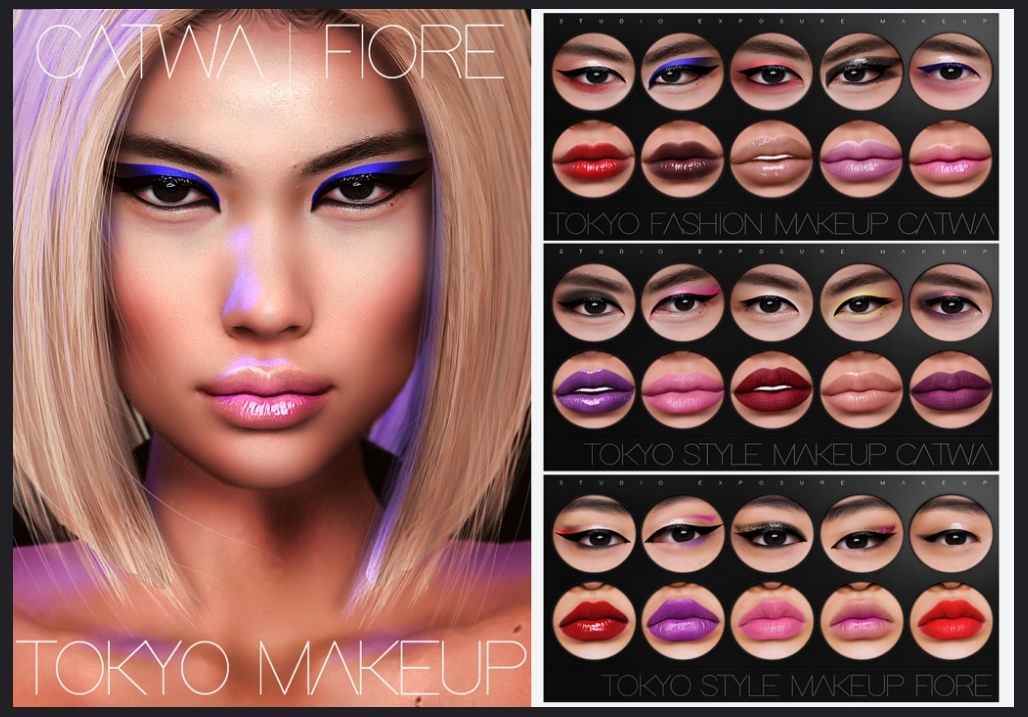 I have yet to pack away most of my system makeups and tattoos, but its debatable if that is due to laziness, nostalgia, or a lethal combination of both. Maybe tomorrow.
So enough with the talking already, here are the credits!
---
*Exile – Cold (hair) | Arcade September 2016
*The Annex Marlene Peignoir (Maitreya) | The Liaison Collaborative
*Modern Couture' Kawakubo Black Necklace | On9
*Poses- Kokolores Body Language
Makeup – Studio Exposure Tokyo Fashion Makeup Applier
-for Catwa Mesh Heads | Cosmetic Fair