It has been a while since our last give-away here at CozeySL, so I thought I'd have one before the busy shopping season started. Details after the jump!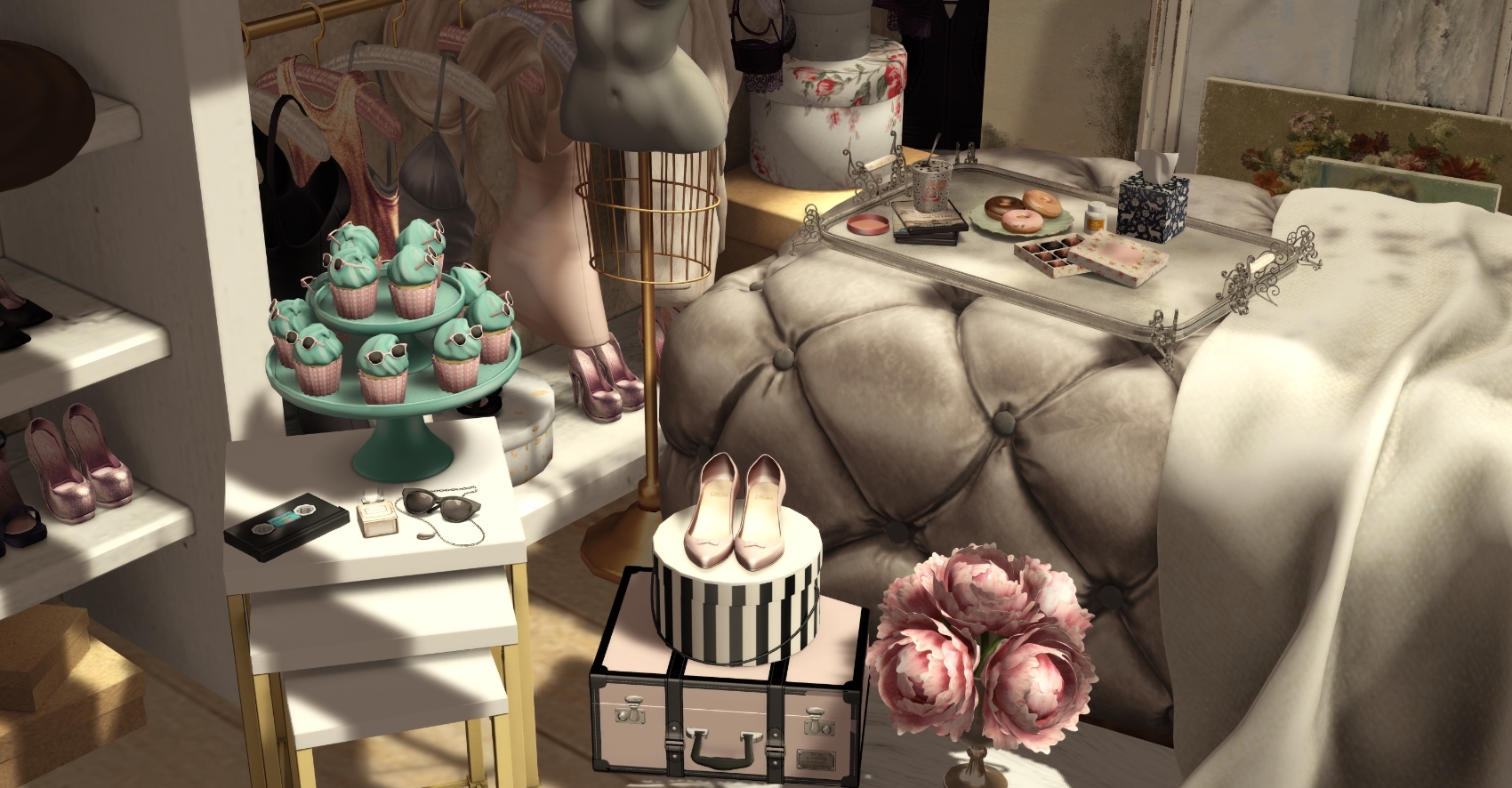 But first, let me take some furniture selfies.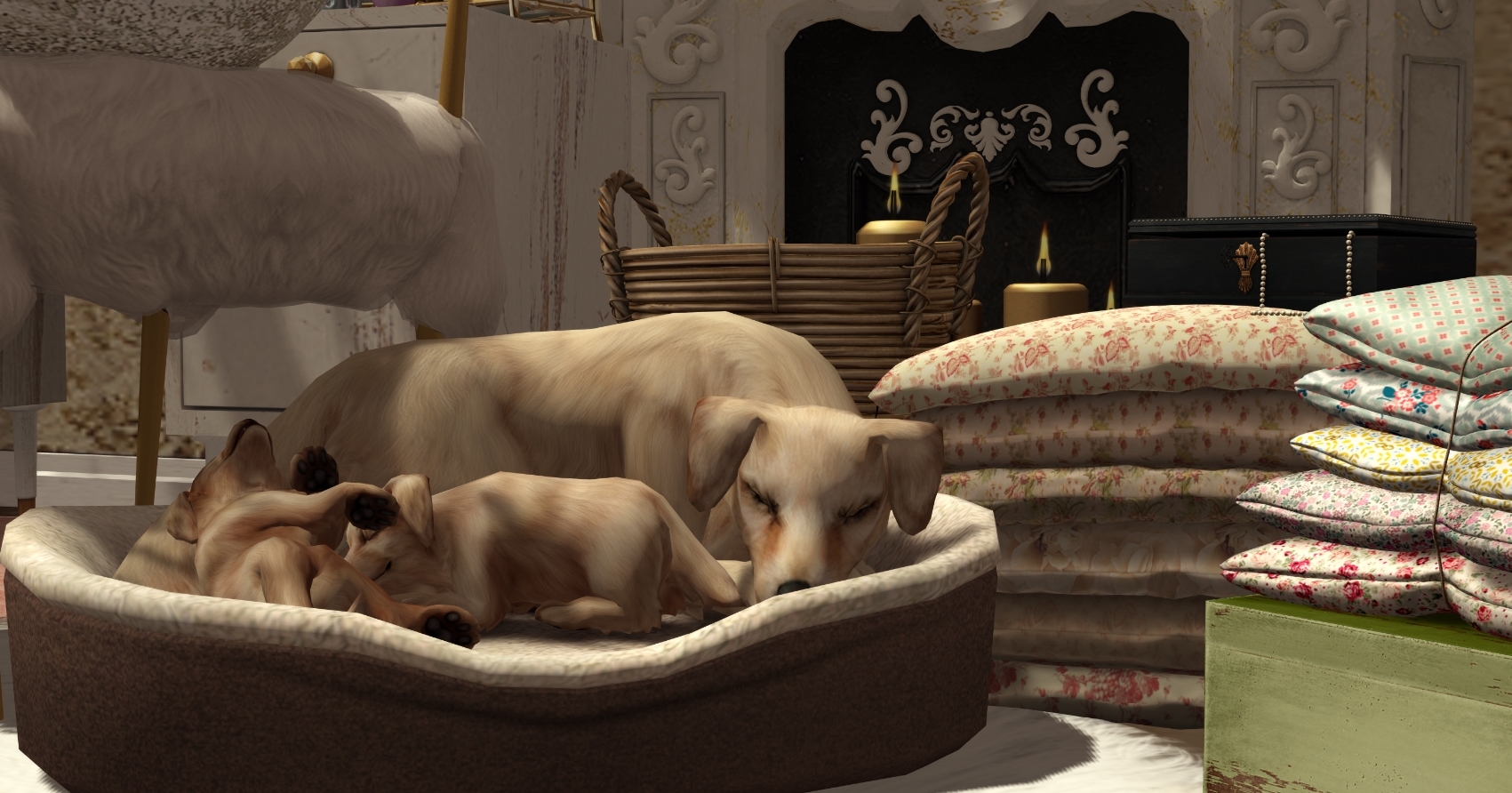 Annnnd puppy ones too! I mean you gotta take puppy pictures, that is just a given around here.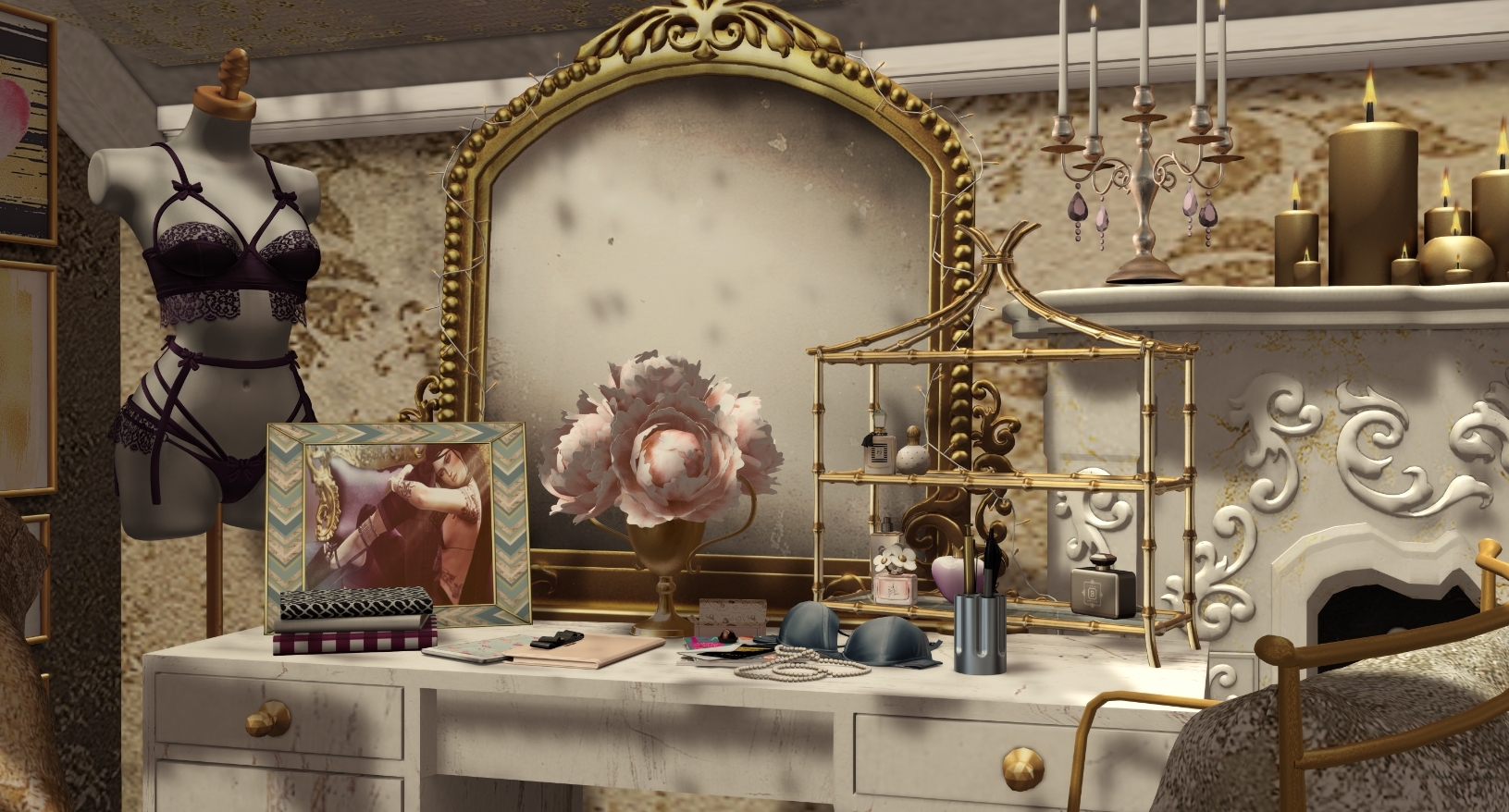 Righteo! (Got that from my blogging buddy, Jack Hanby!).. Righteooo! Because I have such an affinity for the designers I get to feature on Cozey  I've purchased 3 gift cards from the following stores:
1 – Fancy Decor by Jake Vordun | 1000L$ Gift Card | Teleport
1 – The Loft by Colleen Desmoulins | 1000L$ Gift Card | Teleport
1- Tarte by Alessandra Ambrosio | 1000L$ Gift Card | Teleport

On Sunday, September 18th at approximately 8pmSLT, I will be gathering the names of those who answer the following question below, and place their names in a Random Selector. The top 3 names will receive these cards in this particular order. I will be contacting the winners in-world within 24-48 hours with the prizes. Here's a chance to stock up on some great deals in Home and Garden for this coming holiday season!
And here is how you, fair reader, lurker of lurking-dom, can enter to win!
>>Answer the following question in the comment section below. (it must be a complete answer!)
 In several posts here on CozeySL.com, I have written about a particular 'guest' who makes an appearance every now and then. He is my virtual pet husky! What is his name? Bonus 1000L$ Cash Prize if you can name his FULL name! 
That's it! Good luck, fellow weekend warriors, and don't forget to peruse the credits below. Cheers to the Weekend, its finally here!
Update 9/18/2016 @ 8:28pm PST/SLT : The Contest is Now Closed!! Thank you all who've participated, the winners will be announced shortly through CozeySL Facebook Page here:
https://www.facebook.com/ACozeySecondLife/ 
If you do not have access, I will be posting the winners again in my next article. GOOD LUCK to ALL and keep your ears open!
---
These prizes can be won at the September round of The Arcade Gacha Event
TP: http://maps.secondlife.com/secondlife/The%20Arcade/67/132/32
*Birdy – Boudoir – Chaise Lounge
*Birdy – Boudoir – Closet RARE
*Birdy – Boudoir – Skybox RARE
*Birdy – Boudoir – Fireplace
*Birdy – Boudoir – Candles 1
*Birdy – Boudoir – Candles 2
*Birdy – Boudoir – mannequin 1
*Birdy – Boudoir – Mannequin Lingerie
*Birdy – Boudoir – Frames Gift
*Birdy – Boudoir – Divider Screen
*Birdy – Boudoir – Chair 50 roll
*Birdy – Boudoir – Desk 50 roll
*Birdy – Boudoir – Mirror
*Birdy – Boudoir – Rug White
*Birdy – Boudoir – Rug Pink
-tres blah- Golden Cage – Perfume Display (Gold)
-tres blah- Golden Cage – Peonies (Gold)
-tres blah- Golden Cage – Peonies (Silver)
-tres blah- Golden Cage – Suitcase Display
-tres blah- Golden Cage – PMS Survival Kit RARE
-tres blah- Golden Cage – Tablet
-tres blah- Golden Cage – Sweet Nothings
-tres blah- Golden Cage – Day Tripper
-tres blah- Golden Cage – Canvas Art
-tres blah- Golden Cage – Stacked Pillows 1
*Pixel Mode – The Nook – Jewelry Box
*Pixel Mode – The Nook – Crystal Candle Holder
*Lost Junction [LJ] Slumber Party – Slumbervision VHS – 80s RARE
*Lost Junction [LJ] Slumber Party – 80s Cupcakes
*JIAN Lively Labs :: Family Bed
*Le Primitif LeP – Revolver Pen Holder
---
*Fancy Decor: Nesting Tables (gold) | Limit8
*Fancy Decor: Herringbone Frame | Limit8
*Stockholm&Lima:Body Pillows  | U L T R A
MudHoney Judy Books | U L T R A
MudHoney Judy Basket | U L T R A
---
8f8 – Butterfly Tea Set – Tray – Tzar
ARIA & The Loft – Ambrose Curtains