N21 wraps up the month of August with RealEvil's Irina Dress, as well as a few cutesy finds from events across the grid. Details after the jumparooni.
New Mani from the beautiful Alme for On9's September Event, if you're a fan of gold blocking in nail art check these babies out!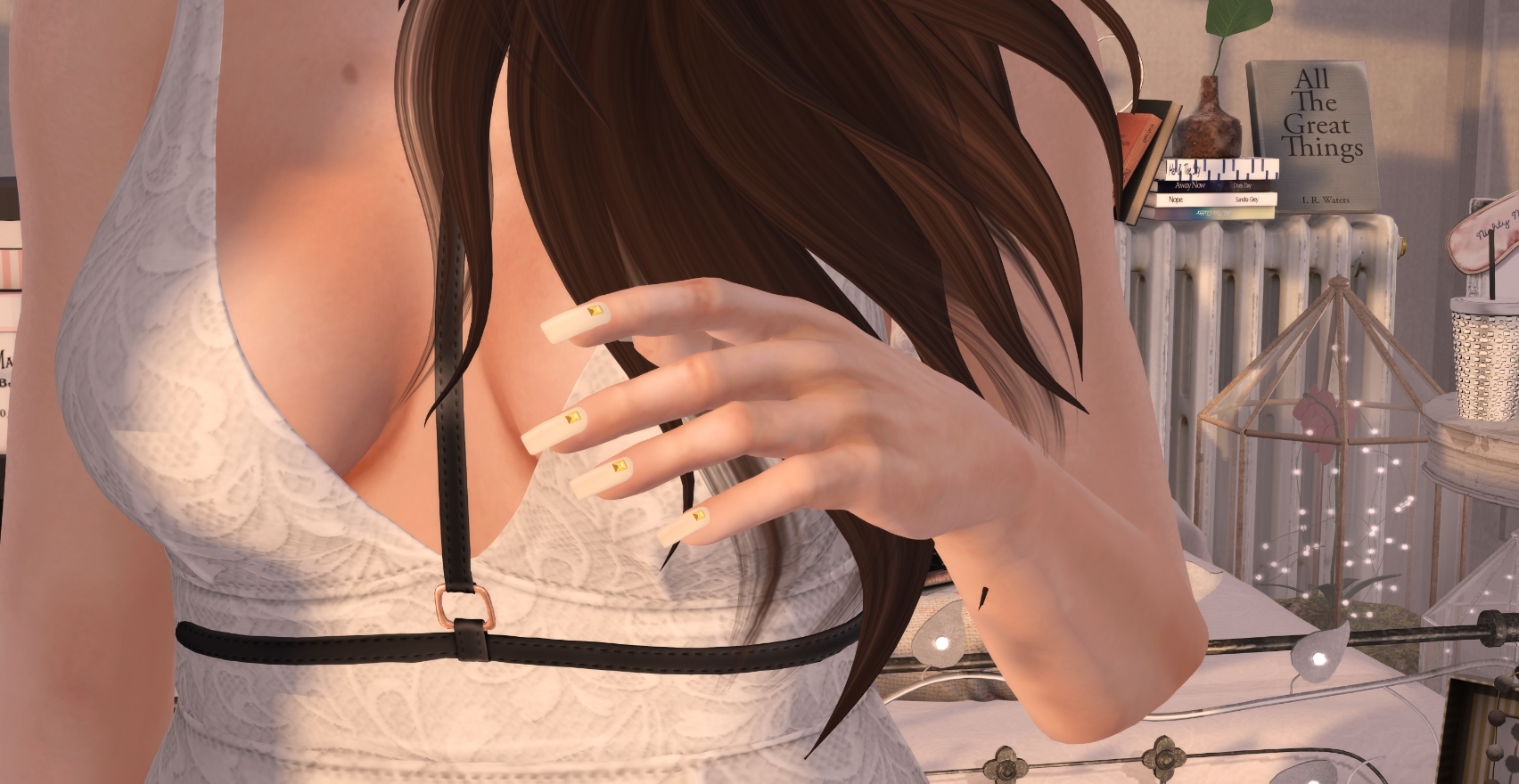 So CUTE! I leave these snapshots unedited, and still they look really really good. I've been away from Cozey for more days I'd like to count, so expect an influx of posts and yammering, and over all excitedness for the virtual goods we are so happily addicted to.
I mean, that we are so happily wanting, to buy? For, us. Right.
---
The Wearable Wares:
*RealEvil IRINA Dress (Maitreya) | N21 August Round
*Wasabi Pills Olivia Hair | FaMESHed September
*Alme Golden Block Light Nail Applier (Maitreya) | On9
*Swallow Face Jewellry and Septum Supreme Gold & White Diamonds (RARE)
All 4 Rares | The Arcade September
*Pose: an Lar The Marilyn Series | TLC September
Scene Credits: https://cozeysl.com/2016/08/31/tarte-keke-sarisari-luxebox-arcadesl/
Full Body Details: https://cozeysl.com/bodybasics/