"We are all wanderers on this earth. Our hearts are full of wonder, and our souls are deep with dreams."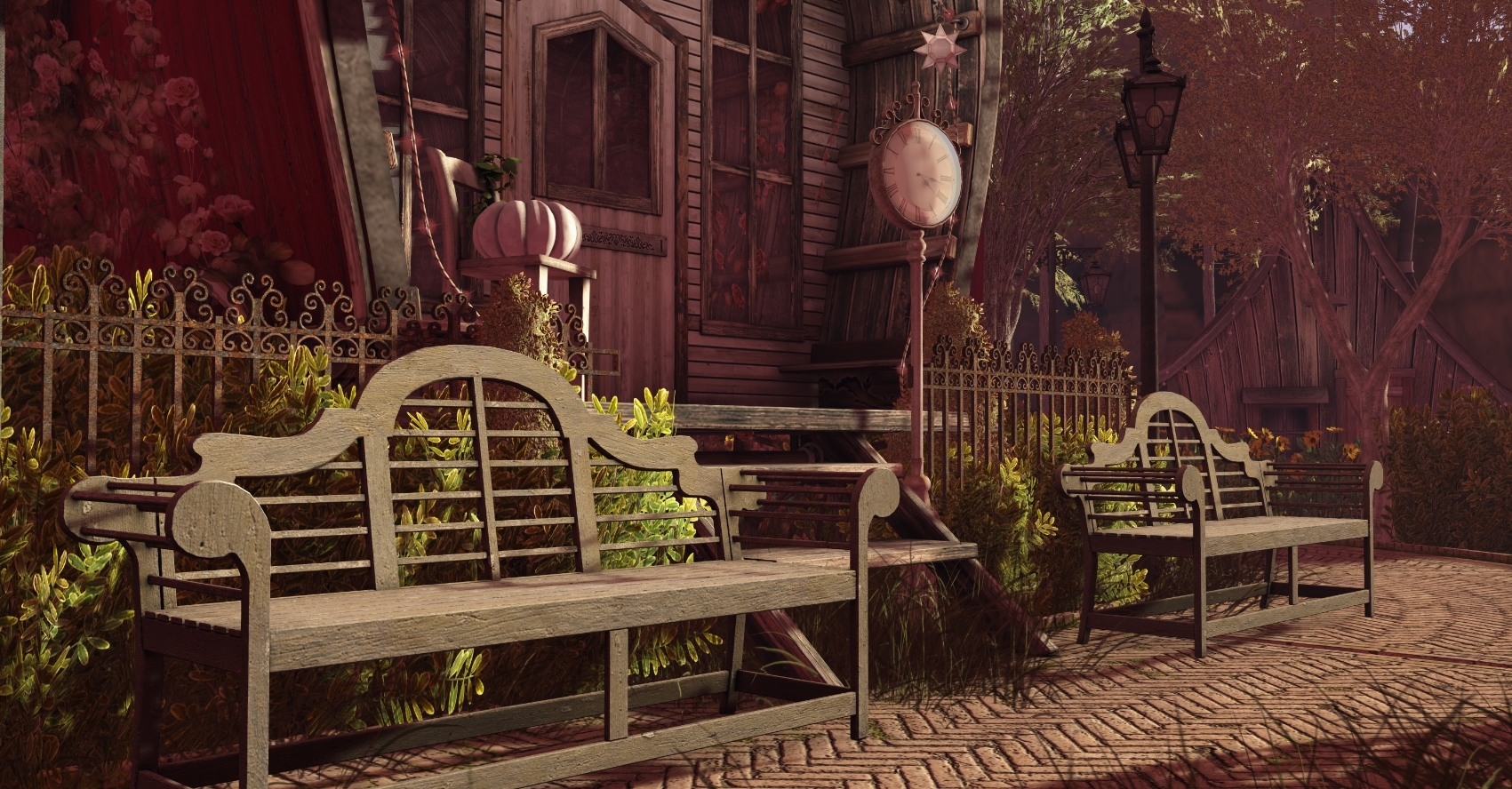 Micro-living in micro-homes with nary a space for a microwave!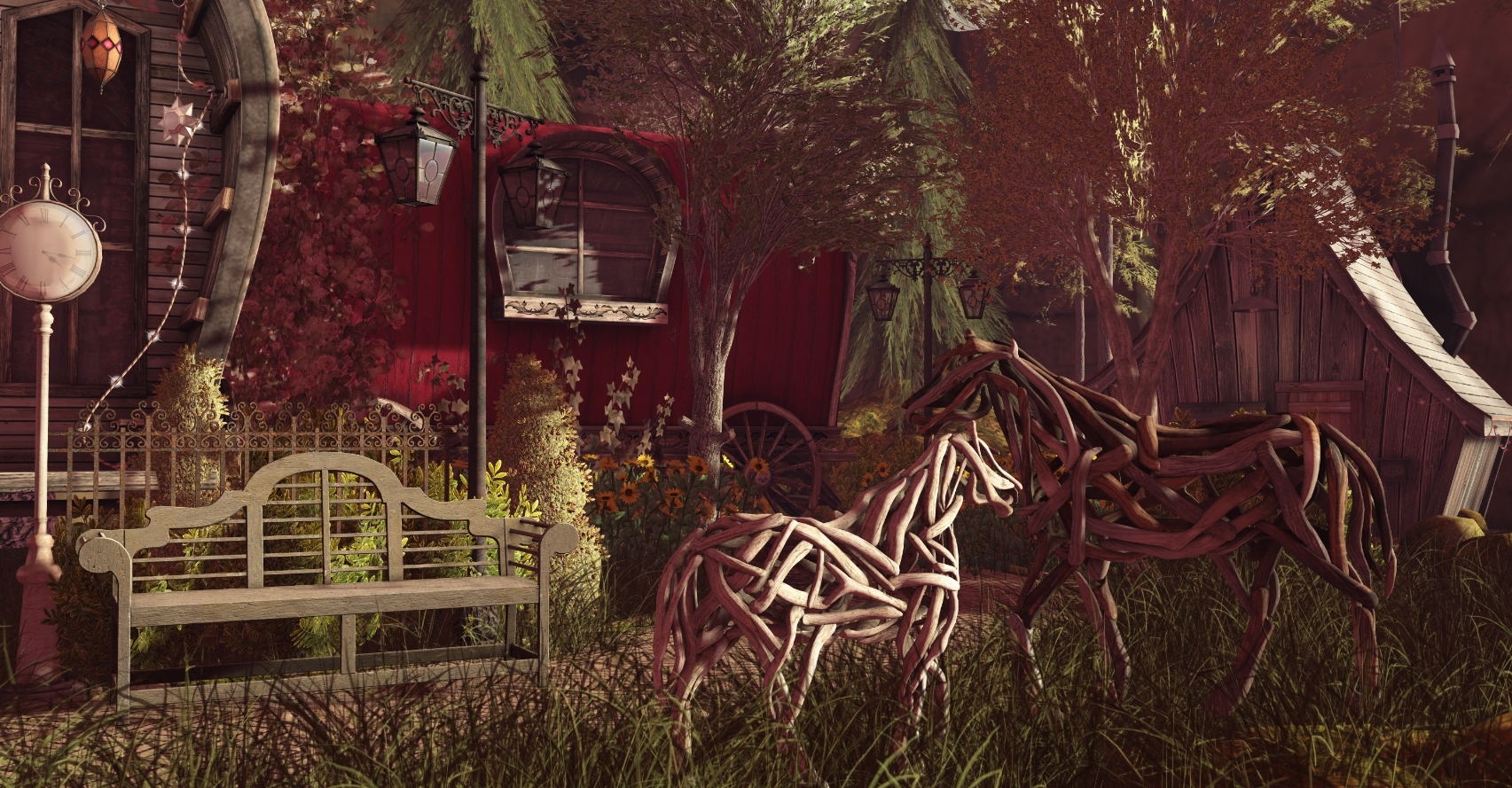 Thus I have borrowed several quotes from the Romani peoples to give my scene a distinguished out-doorsy, themed atmospheric, something-ruther. If you've the chance to do some research it is a fascinating read.
90.9% of all landscaping items are from the Little Branch and I've included several locations of where to get their latest products. As of this week, their mainstore is now under construction so stay tuned for news of opening day!
I hope you've all had a pleasant weekend, feel free to ping me in-world if you have any questions.
---
*Trompe Loeil – Tiena Caravan Earthen | FaMESHED
*Apple Fall Yorkshire Bench | Liaison Collaborative
*Apple Fall Privet Ball (Variegated) | Crossroads
*Apple Fall Whitehall Pathways | Crossroads
*Apple Fall Orsett Double Lantern | Crossroads
*Little Branch LB_SpiralTopiary | The Chapter Four
-Garden- by anc "secret garden" ROSE {goth/Secret} | Collabor88
---
*hive // vintage clock [rusted]
*[Black Bantam] Driftwood Horse ALL Colors Menu RARE
*[Black Bantam] Springtime Pumpkin Ivy Garden Chair Brown
*[Black Bantam] Invisible Secret Garden Gate
*unKindness uK – Wrought Iron Fence Straight Rust
dust bunny . garden wheelbarrow
Trompe Loeil – Le Fay Cottage
---
Other Landscaping Items:
[ Organica ] Rock Walls
HPMD* Rock 2014 – light
HPMD* Dirt Road/curve
Pumpkin Plant | Mesh Plants by Reid Parkin
Little Branch LB_Conifer.v3
Little Branch LB_Alaska.v1~Cluster
Little Branch LB_GreenAsh
Little Branch LB_YoungOak
Little Branch LB_Sassafras.v3
Little Branch LB_ Sunflowers
Little Branch Marketplace
Little Branch Satellite Store
Little Branch Flickr
Little Branch Facebook