To tell a whopper of a story, you must first line up your facts, a prudent list of embellishments, and your characters; a colorful array of flamboyant personalities to give your tale a bit of spice.
I have been horribly, absent and neglectful of my home away from home. Thankfully, Cozey is a forgiving place. A couple of cobwebs here and there, but nothing like a good purging to get the blogging wheels turning once again.
This fun scene is brought to you today by evoLove's St. Lawrence's pose series which is now available at The Liaison Collaborative event. And with this being a collaborative effort, there are credits upon credits to discuss so they shall roll here shortly. My whole hearted thanks to June Fallon and Brianna Lockhearst for putting up with my shenanigans and clusterfarts (literally!).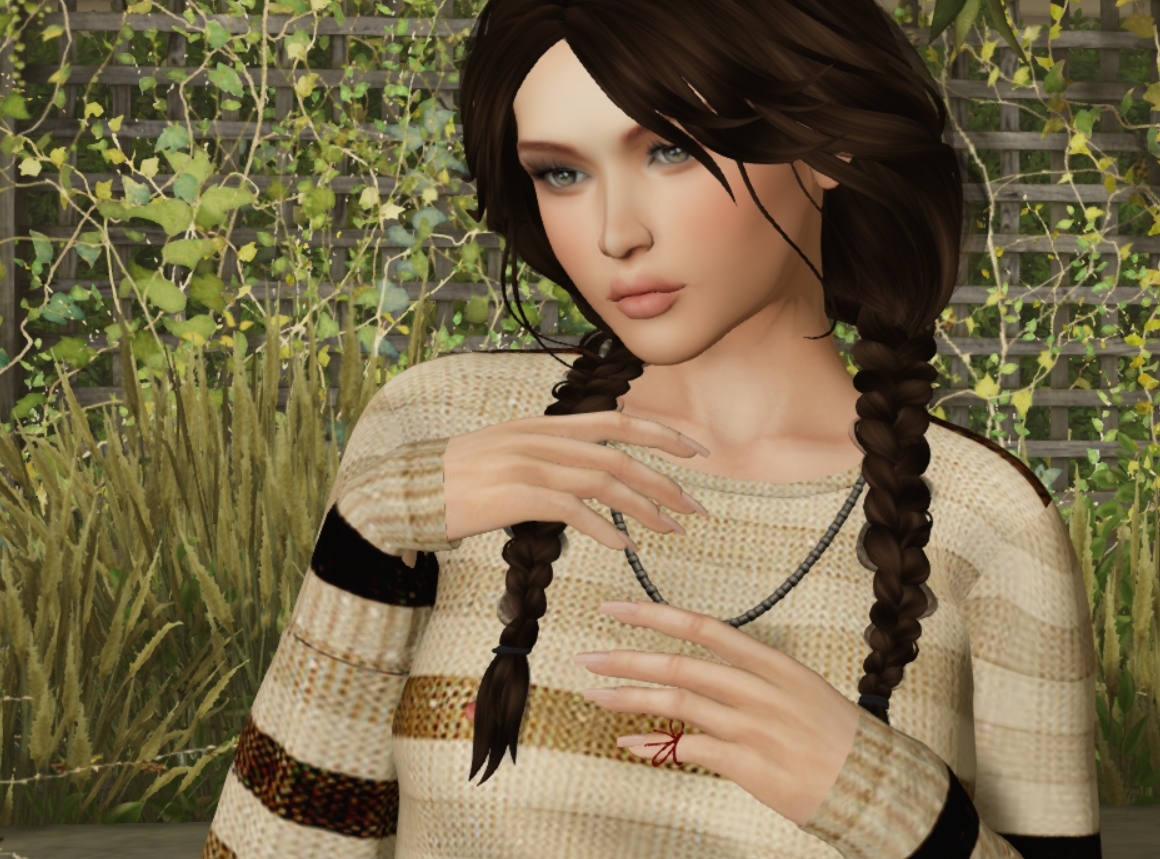 Sometimes it takes adversity to bring out the best in people, and I have been privileged to witness the tremendous growth in June and Brianna's creative work. And you'll definitely hear about it and see it soon enough!
So what's this story that the title so wittingly eluded to anyway? Brave tales of conquering evil-doers and brutish brigands? Maybe a romantic rendezvous with a daring Captain a la Break your Heart McGee?! Nah.
Just that, "I once caught a fish, and it was THIS BIG…"
---
*.:revival:. beach lounger white | FaMESHed
*.:revival:. sunshade | FaMESHed
>>Revival is have a 20% off sale throughout the weekend to celebrate their new store opening! Click here to TP to Revival!
---
These items can be found at The Liaison Collaborative Endless Summer Event
unKindness – Ferris Wheel Lamp Gold
Serenity Style- Under the Stars Movies Box
Serenity Style- Under the Stars Table
Serenity Style- Under the Stars Proyector RARE
Serenity Style- Under the Stars Cinema Screen
22769 ~ [bauwerk] Beatle Chair Rust
[evoLove] – St.Lawrence Night 2
---
uK – Garden Soiree Bench Gold | Collabor88 Birthday Round
uK – Garden Soiree Branches  | Collabor88 Birthday Round
---
Decor Junction Mesh Industrial Tray V1 | On9
Decor Junction DJ Mesh Industrial Side End Tables | On9
Little Branch LB_SpiralTopiary.v2 | The Chapter Four
---
[n.i] drafted.solitaire
[n.i] drafted.k.rations
[n.i] drafted.canteen
Serenity Style- Camping Guitar
Serenity Style- Camping Crates
Serenity Style- Camping Fridge
[ keke ] willow pillow – green
GOOSE – sitting log 1 cussion
GOOSE – Campfire
Jian :: Retro Grilled Cheese – Cast-Iron Skillet
JIAN :: Squirrel (Wanderer)
shine by [ZD] Tales from the forest Gacha * Sleeping Bear RARE
[Con.] Fossil Hunter – Map & Notes 1
Apple Fall Buttery Popcorn
Apple Fall Cherry Iced Tea
dust bunny . apple pie
.:Bee Designs:. Campfire Set Gacha Log For singles
---
99.9 % of the decor and scene is by the fahbulous June Fallon of evoLove. 
I think Brianna and I mostly ate the popcorn and looked pretty right?
Check out June's Flickr here for details and additional pictures!
Check out Brianna's Flickr here for details and additional pictures!
On Wendz:
.:EMO-tions:. * ARTEMISA * | TLC
Entice – Autumn Serenade Shorts | On9
Entice – Autumn Serenade Top | On9
Stockholm&Lima:RedStringOfFate | TMD
[ kunst ] – Honokaa Necklace | TLC
On Bri:
Legal Insanity Rigged Boots, Tank Top & Camo Pants | MadPea Lost Treasure of the Inca Warrior
Damselfly Kianna Hair | FaMESHed