Pineapple-y sunshine and tantalizing teal, good bye soggy weather, welcome sunny feels!
Though to be fair, fellow lurkers, it is early Tuesday morning in Seattle, with a not so pretty cloud cover. (Why do I always start these things with the weather forecast?!)
There's a lot going on in today's scene of action, and thank you for indulging me with your time as we oggle at a visual spectacle of glorious meshed products. Are YOU staying cool for the summer?
Or winter for that matter (shout out to the lurkers down south!).
We are happily into the second week of Summerfest, and have barely 'splashed' the surface. You will find a lot of 'fun' this go around, with brands like Booger Bears, Half Deer, JIAN and more.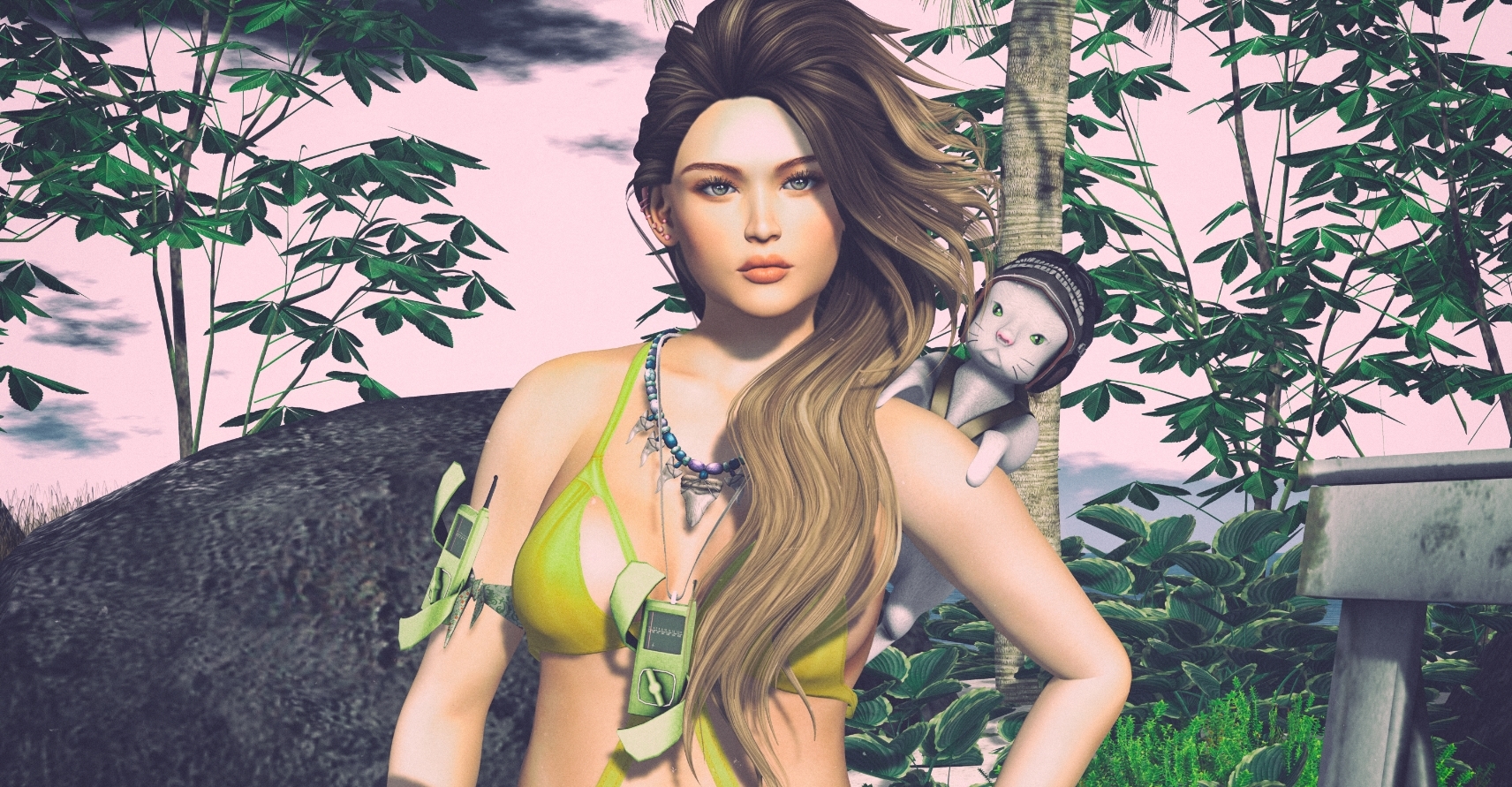 I love that many of the items this summer work so well together and that with another fabulous event, the mother of all gacha hangouts, The Arcade, which ends in a few days. (See what I did there? Segues are King Queen)
These poses I am so haute-ly showing are from Kei's Cuddle Lifeguard chair which is now available at Lost & Found, and there are SO many options too, so bring you a friend to demo. Or dance partner, or your mom. Cats may not appreciate the jostling, just saying.
Have a wonderful, tantrum free Tuesday and hey guys, I'm on a roll! Two posts this week and its not even Friday!
Wholly mammajamma. #GoTwithdrawals
---
These items can be found at Summerfest '16
*Can't Even – Sea Hearts (New Morning)
*Can't Even – Rustic Beach House (Pink)
*Can't Even – Rustic Beach House (Blue)
*Can't Even – Rustic Beach House (Teal)
*Can't Even – Rustic Beach House (Orange)
*+Half-Deer+ Ice Cream Garland Lights – Berry Cream
*Second Spaces – nautical highboy – white
*<:*BoOgErS*:> Lemonade Stand
*<:*BoOgErS*:> Octopuss Sprinkler
*<:*BoOgErS*:> Baby Pool
*Kirin – Cool for the summer Colorful Stripe
*Intrigue Co. – Aloha Pineapple
*JIAN :: Beaded Shark Tooth Necklace
---
*DIGS – Newport Beach Towel – Trellis | TLC
*uK – Open Seas Curtains Teal | TLC
---
These Items can be found at The Arcade Gacha Event through June 30th
*NOMAD // Retrowave Neon Chair Blue
*NOMAD // Retrowave Bird Lamp
*NOMAD // Retrowave Clock
*NOMAD // Retrowave Neon Chair Blue
*Intrigue Co. – Plushie Pals: Cruiser the Baby Clownfish
*Intrigue Co. – Plushie Pals: Darla the Blue Tang
*Intrigue Co. – Plushie Pals: Sandy the Baby Sea Turtle
*<:*BoOgErS*:> Scout Bear Singer VIB | Arcade
*{Koalifications & Razzberry Inc.} Mint Beach Chair
*C L A Vv. Apocalypse Musical Shoulder Cat White RARE
*C L A Vv. Apoc Radio Necklace Lemon
*C L A Vv. Apoc Arm Radio Lemon
---
*Kei's Day at the Beach | Lost and Found
*Kei's Cuddle Lifeguard Chair | Lost and Found
---
*DaD DESIGN "Southern Cottage" | Coming soon To FaMESHed
*The Little Branch Beach Palms (v1,2)
*Apple Fall Floating Pontoon
_CandyDoll_Alistaire Swimsuit Maitreya | Summerfest
Exile:: Say It Hair | Summerfest
Summerfest 2016 Flickr
Summerfest 2016 TP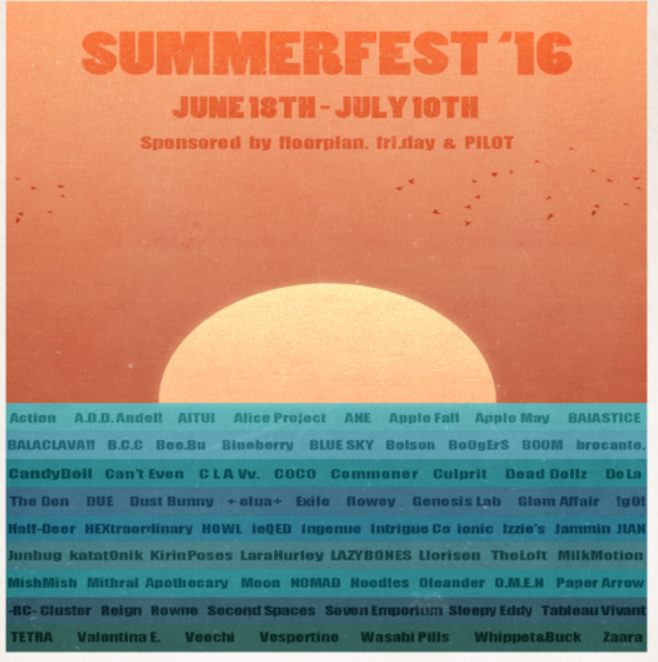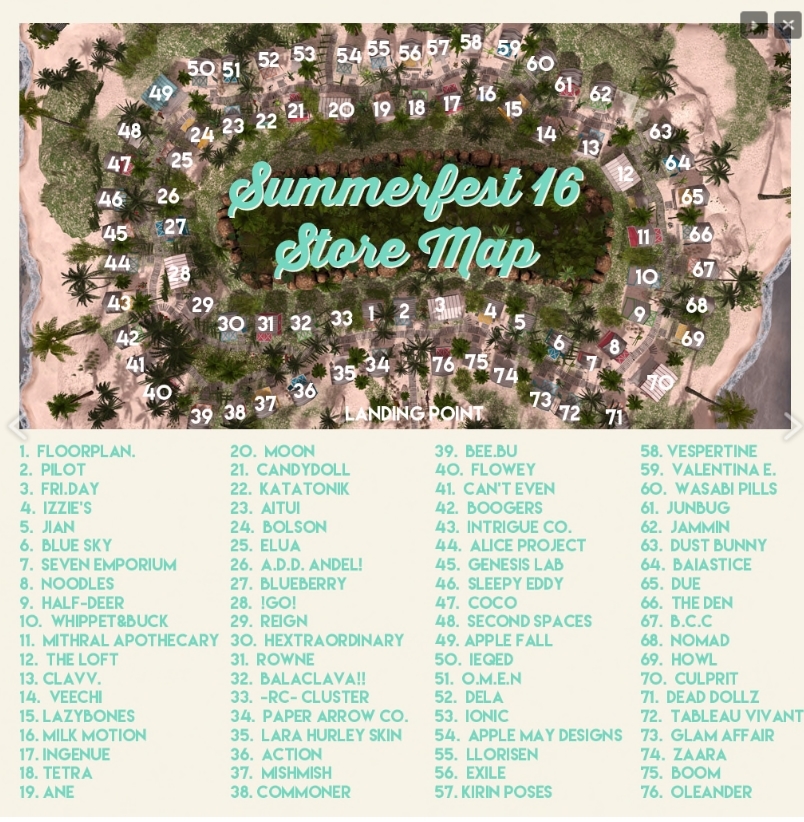 *gosh this post did go on huh?*