Its 'pau hana' on the rock in the middle of the sea and from there, I've mustered an early summer scene that takes me back to what I love, or in this case where I'd love to be.
Hawaii is a magical place, sorry Coulson. There is a particular memory I wanted to capture in snapography today where I remember standing at the end of a pier with my bamboo fishing pole trying to catch a mess of belt fish.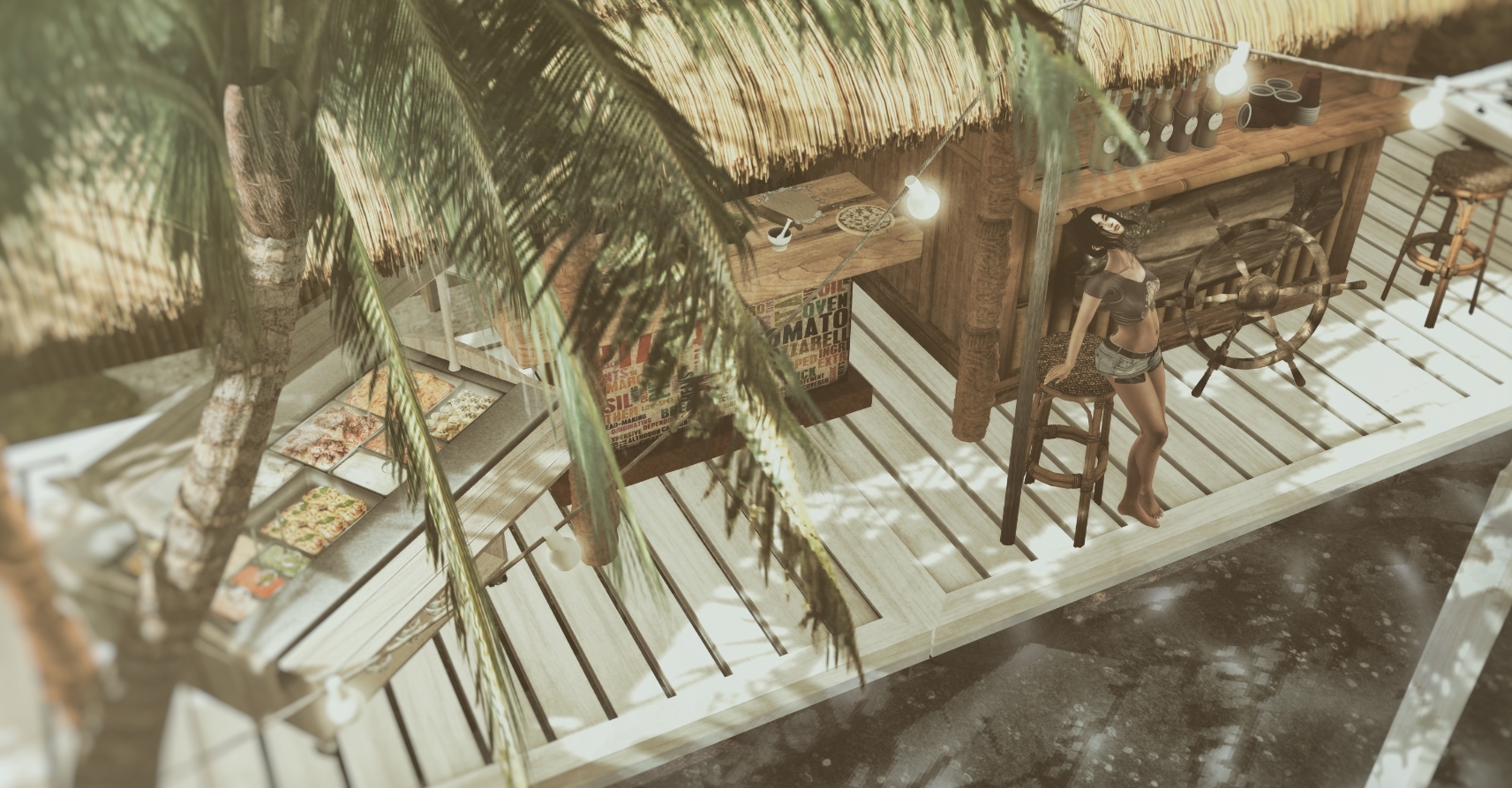 This is sooo not that, obviously, but the memory is there regardless. One of these days I'll go back home! And all three of you fellow lurkers, will share in all the story gory details.
Relevant credits and info will be rolling soon but before I head inside, here's a Hawaiian blessing I used to teach the kids when they were itty bitty. Have a terrific Tuesday ❤
Aloha ke Akua (love God)
Aloha 'aina (love the land)
E aloha kekahi i kekahi (and love one another)
---
*DaD DESIGN "Sweet Dreams Boathouse" | LTD The Event
*::KKs:: barriere / fence – gate part turquoise | LTD The Event
*DaD DESIGN "Sweet Dreams Modular Dock & Pier | FaMESHed
*Cheeky Pea :CP: Scilly Boat | FaMESHed
*Trompe Loeil – Keliana Pool | FaMESHed
*Newchurch Backyard Tiki Bar & Stools| On9
*Aphrodite Pasta Buffet | On9
*Kei's NYC Pizza Counter | 6 Republic
*Fancy Decor: Love Eyes Emoji | Kustom9
*Fancy Decor: Cool Emoji
*Fancy Decor: Kiss Emoji
Second Spaces – Party Drinks – juice mixers
Second Spaces – Party Drinks – casual cups
What I weareth:
*Top: Foxes Vintage Tied Tees (Maitreya) | Luxe Box May
*Hair: Moon Sun Shy | Luxe Box May
*Watch: Kotolier Classic Wristwatch | On9
Addams // Epiphany Short w/ Belt
Bangs: Mina Nicolet
Skin: Bold & Beauty Lien Catwa Applier