Today I chose to plant a seed of faith into my heart. Given the right amount of love and hope, who knows what infinite possibilities may lie ahead?
April came and went so quickly, I nary had the time to notice May knocking impatiently at my door. Hello? Can't you see I packing up April? What is this, an intervention?!
No. May's the kind of month that makes you feel like you want to usher in summer but are still knackered enamored with the floral pastelsies.
I created this scene earlier in the afternoon (it is still Sunday as of this posting), pulling inspiration from DiCor, Cheeky Pea, and Zerkalo. Feel free to skip through the article to the credits below for landmarks and information.
Last Friday I was honored to participate in the Fancy Decor Battle which was hosted by Jake Vordun of Fancy Decor. If you have ever watched Cutthroat Kitchen, Chopped, Cupcake Wars, or any of that sort, this was very much like it, only, funner-er.

The official announcement and application process were pretty much upfront, five contestants were chosen and asked to create scenes or rooms in under 30 minutes. Of those remaining contestants, two would move on to the final round and from there, a winner chosen for the best room.
The home and decorating gods must have liked all the bullsh… I mean eloquent things I said in my application, because against all odds, I made it to the first round draft. Pick. Draft. Wait, this is Second Life duh. (See coach?? Yo' homegirl made it!)
What was I saying? Oh right.
First round items were limited to what was chosen by the game official (Fancy Decor) with each contestant having their own 'stash'. In the second round, contestants were given a larger inventory to work from (like, the WHOLE STORE) and a total of 45 minutes to complete their rooms.
The caveat? No rezzing our own items, and we were only allowed to 'ask' for copies during the first round. Only, the first round. Cutthroat Living? Dusted and Wasted? Chopped with feather duster? I digress. The entire experience was so much fun, I had to pinch myself to calm the truck down.
Here are screenshots I took of my rooms: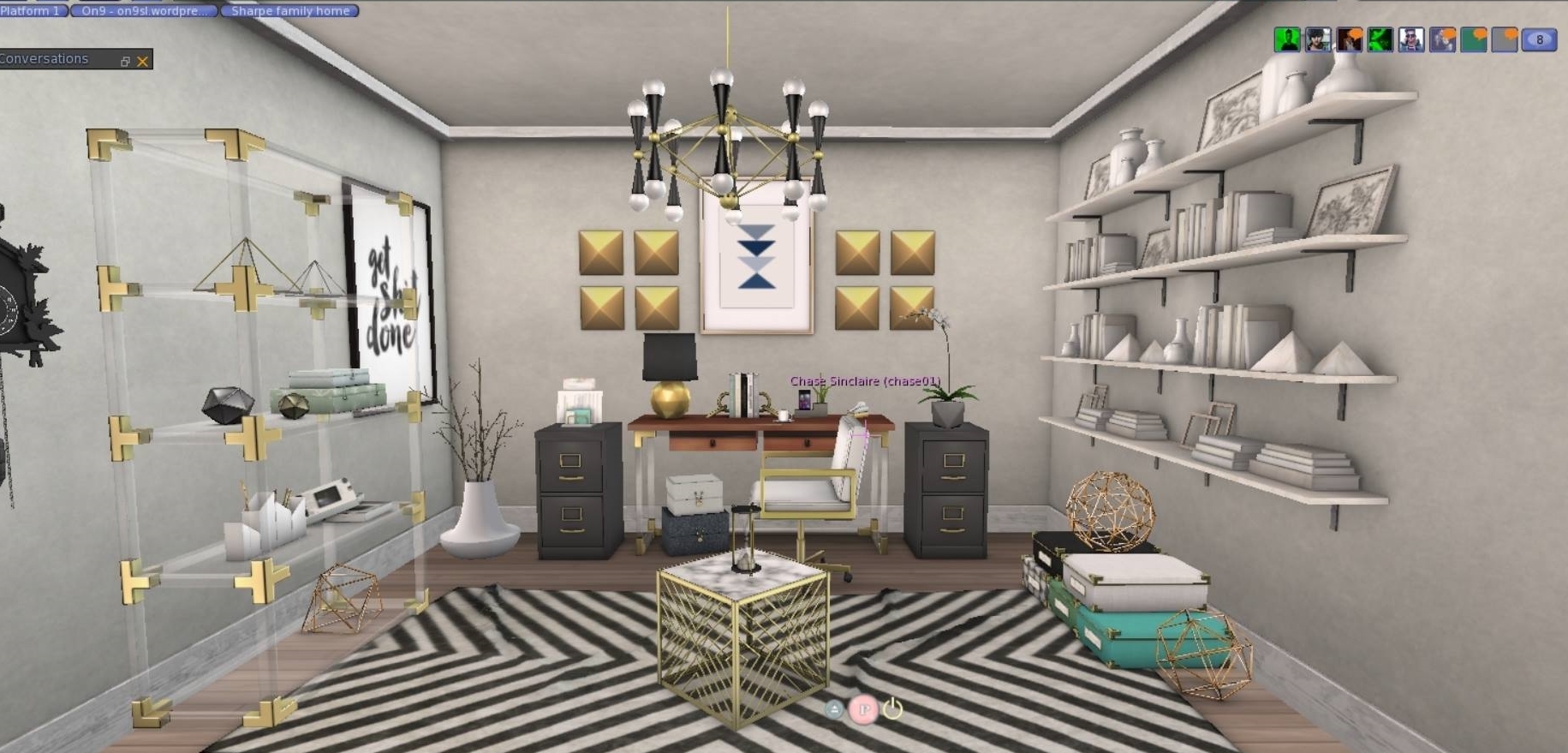 Room 1: pretty much played it ULTRA safe, I just wanted to get the placements down pat because that is something I struggle with anyway. We were allowed to retexture, resize and modify items in both rounds.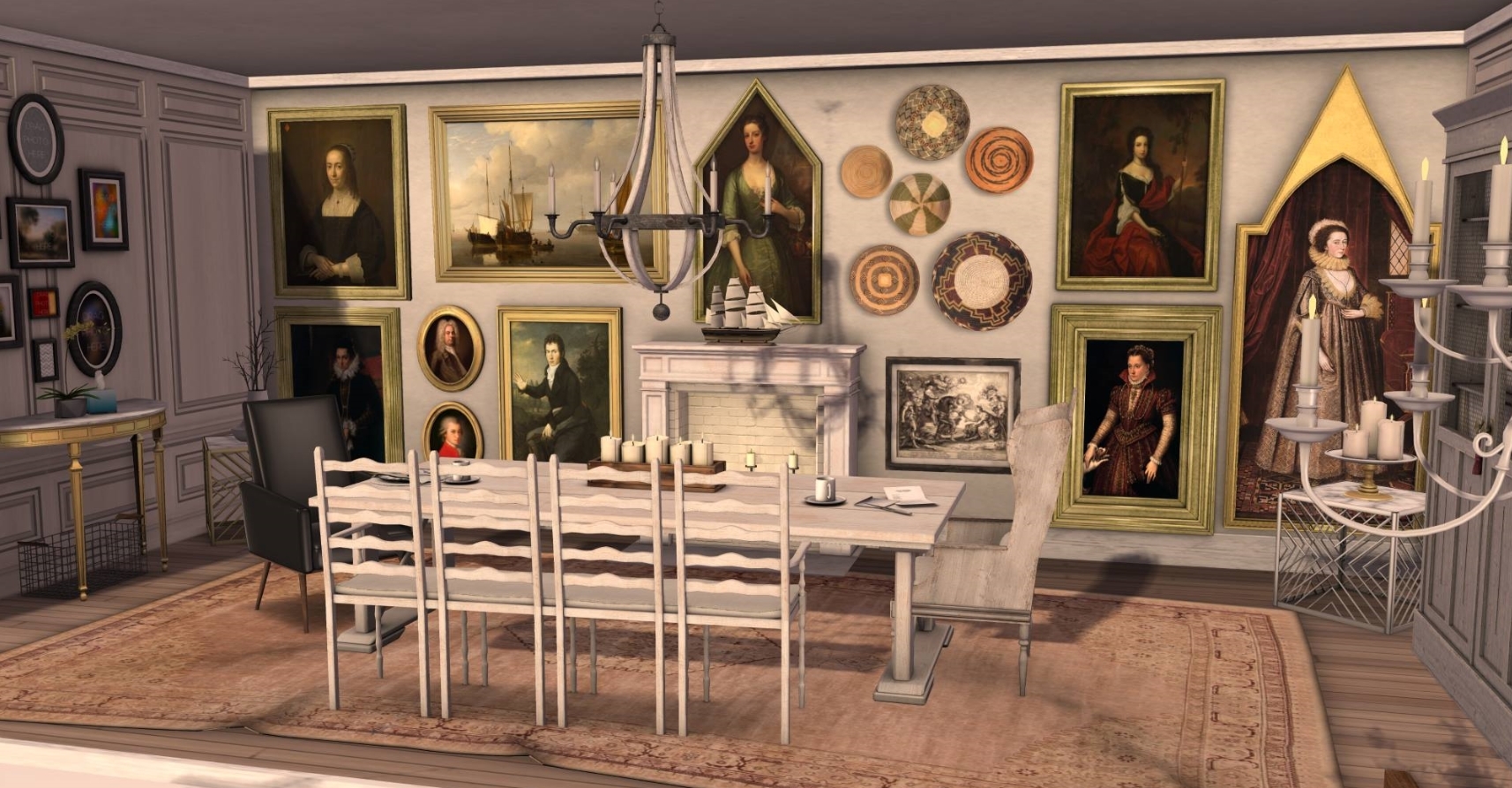 Made it to the second round by the hair of my chinny chin chin(s). Again, played it safe. It was all fun and games until I lost one of the candle sets under the build! Alas the Golden ticket went to my fellow blogger buddy, Manis Lane, who has written a fun piece about her experience on her blog, Our Everyday.
You can find out the details of the battle on Fancy Decor's Facebook Page.  I only hope that these kind of events continue as they have created a wonderful buzz around the community. From what Jake mentioned, there were at least 60-70 in attendance during the entire show, I mean battle! (Can you say, JELLO to lag? get it? jellooo? Oh nvm.)
It goes without saying that this was a really cool experience, fun all around and I have to say, pretty humbling considering I have no decorating experience what so ever both in and out of SL. Life lessons ya'll.
Thank you for sticking around and reading through. 1000 pts to you! Feel free to leave any comments, questions or must haves in the box below ❤
---
*Di'Cor Nicky's Apple Lounger | N21
Di'Cor Nicky's Ottoman
Di'Cor Nicky's Table
*Cheeky Pea Dream Wrought Iron Parasol | Uber SL
:CP: Dream Cake Stand
:CP: Dream Full Teacup
*[ zerkalo ] Spring Breeze – Porch Rules Sign | Gacha Garden
*[ zerkalo ] Spring Breeze – Candle – Seed of Inspiration | Gacha Garden
*The Little Branch Greenford | Shiny Shabby
---
*The Little Branch Spring Brise with Flowers
*The Little Branch White Flowers
*The Little Branch Weeping Willow (MOD)
*Fancy Decor: Crystal Candelstick
*[ zerkalo ] Hidden Gems – Dress Form
+Half-Deer+ Climbing Rose Vine (Emerald)
(iTuTu)Flower vendor/ babybreth
[ keke ] paper whites – group
[ keke ] twinkle pendel
3D Trees Magnolia
3D Trees Hanging White Wisteria
Stormwood: Roman Paving Stone Floor
*PS. Sorry coach! I'll get 'em next season! That is, unless they vote me off the island."