N4RS Classic Terrace set is now available at FaMESHed and I have set up 'shop' with the Sun Forest Cottage by DaD Designs. Details after the jump!
This beautiful cottage is ideal for those of us who flourish in small spaces. The Sun Forest Cottage has a land foot print of 12,6 x 19, and weighs in at a comfortable 56 prims. From what I can tell, it would fit ideally on a 16 x 32 parcel (117 prims with no bonus prims added).
I did my maths but I could be wrong! Maths hates us. So does grammar, apparently.
Right, so here is a front view of the Sun Forest Cottage,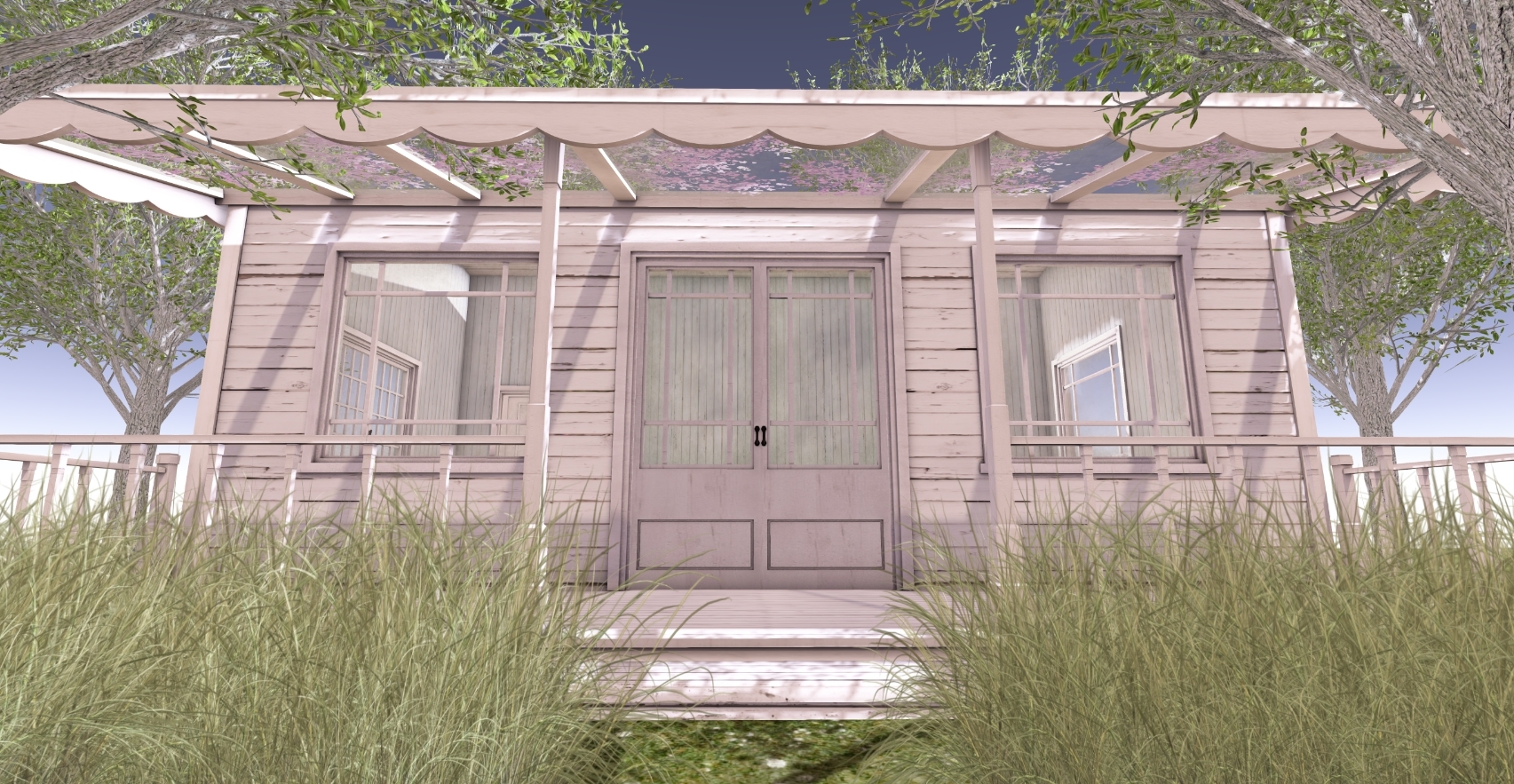 Its very charming for sure. You can find the Sun Forest Cottage at Shiny Shabby which opens on April 20th. The furnishings are out right now at FaMESHed and don't forget to peruse ye ole credits for other infos and details!
---
*N4RS N4RS Classic Terrace Sofa | FaMESHed
*N4RS Classic Terrace Chair | FaMESHed
*N4RS Classic Terrace Side Table | FaMESHed
*DaD DESIGN "Sun Forest Cottage" | Coming soon to Shiny Shabby!
Concept} 03. Barcelona – Love Pots | Kustom9
Concept} 07. Barcelona – Round Carpet Natural | Kustom9
Kalopsia – Tamsin's Table Plant | Kustom9
---
Apple Fall Bluebell Fencing
Apple Fall Long Curtain
BALACLAVA!! Plain Pillows
*Funky*Junk* Willa Gazebo
PLAAKA SmallFigTree
*AF* Houseplant Snake Plant
*AF* Log Planter – Mixed Succulents
22769 ~ [bauwerk] DIY Garden Storage (Plants only)
22769 ~ [bauwerk] Old Water Pump
Kuro – String lights curtain
Dysfunctionality Hanging Candles