Greetings fellow lurkers and bloggers alike! For today's venture into decor, I created a relaxing space with art being at the focal point. I hope you enjoy!
The build is the latest installment of skyboxes from The Den. The main bedroom lies off to the side through the double doors. There is a large area with open floor plans and even larger bay-ish windows that gives plenty of space for several options in layout. I am liking the idea of having several seating/lounge areas dispersed throughout this space.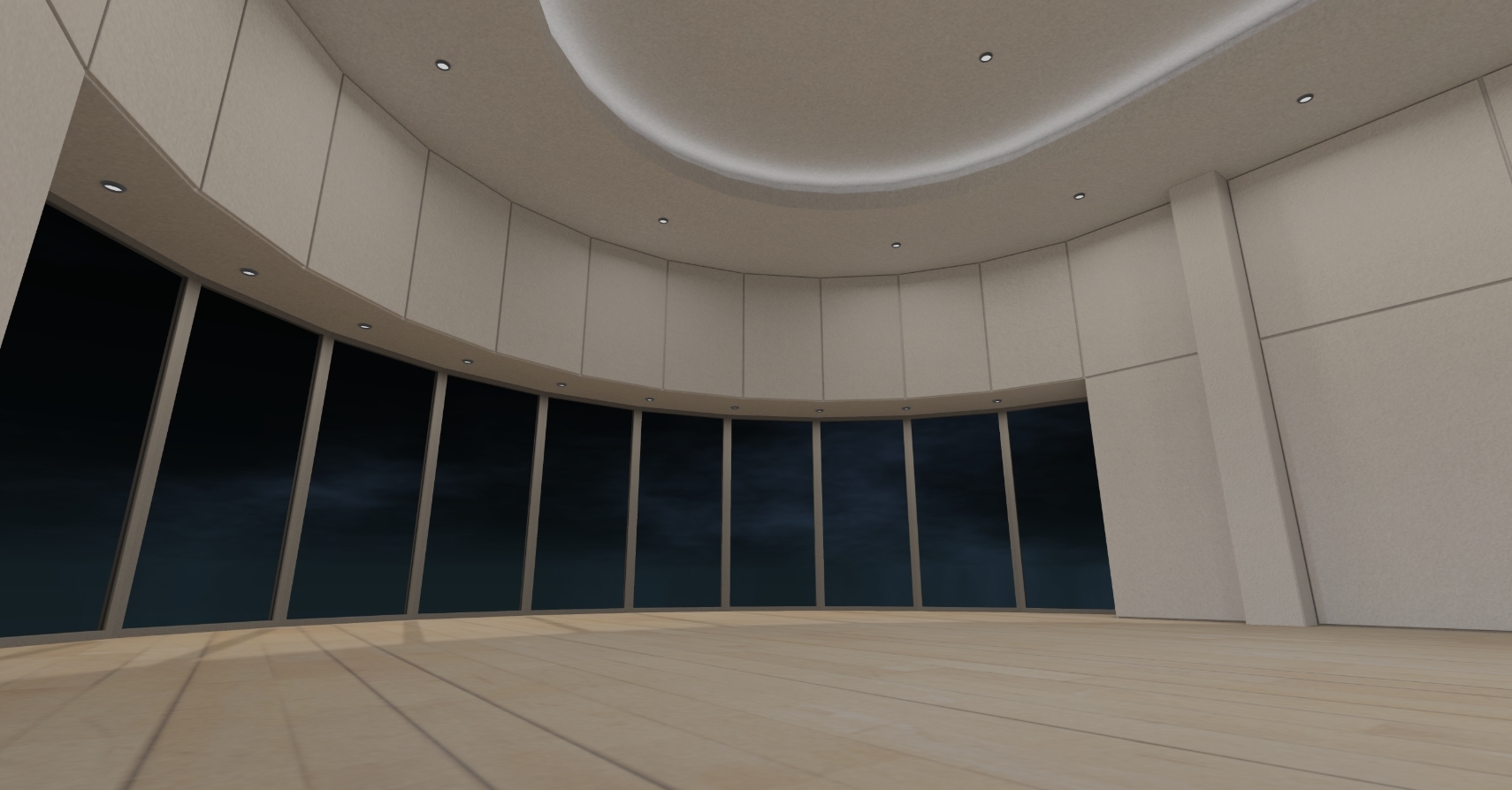 So much styling potential and very much 'outside' of my box, but I do love a challenge!
The art piece in my scene is an actual real life watercolor painting titled  Koi Girl by my real life daughter who gave mommy permission to upload it in world. You can see more of her artwork on DeviantArt at tinyTonbo.deviantart.com.
I am sort of on a minimalist kick at the moment and it really is nice to get back to basics once in a while 🙂 If you have any questions or comments feel free to leave them in the box below or ping me in world! I don't bite! Never.
---
*Room 341 – The [Den.] Skybox by Mike Denneny | Uber SL
TOIZ White Bed | Shiny Shabby (Few Days left!)
Soy. Potted Ponytail Palm | Collabor88
---
*BALACLAVA!! Camden Room Divider
Soy. Triangle Terrarium [diamond] iron
NOMAD // Mid-Century Ottoman // Off-White
22769 ~ [bauwerk] Bonsai Tree
Bazar Toronto-Bathroom curtain
floorplan. hanging diamond light / pearl
junk. money plant.
Apple Fall Annan Reclaimed Frame
Dutchie rug creme
Koi Girl Painting by tinytonbo DeviantArtist (with permission!)
Not for sale