Coming soon to Love to Decorate The Event, The Sweet Dreams cottage is a multi-level home that will surely give you the decorating bug! Don't worry, this bug is something you want to get!
Besides having six rooms to play with, and a work of art that is the interior staircase, there are terraces on either sides of the home that open up to views upon views, which can be a boon for you corner or edge parcel dwellers like me.
There are two versions that will be available, one that has lower pillars at ground level and the other with high pillars to rez over water. That higher version also has modifiable exterior stair cases.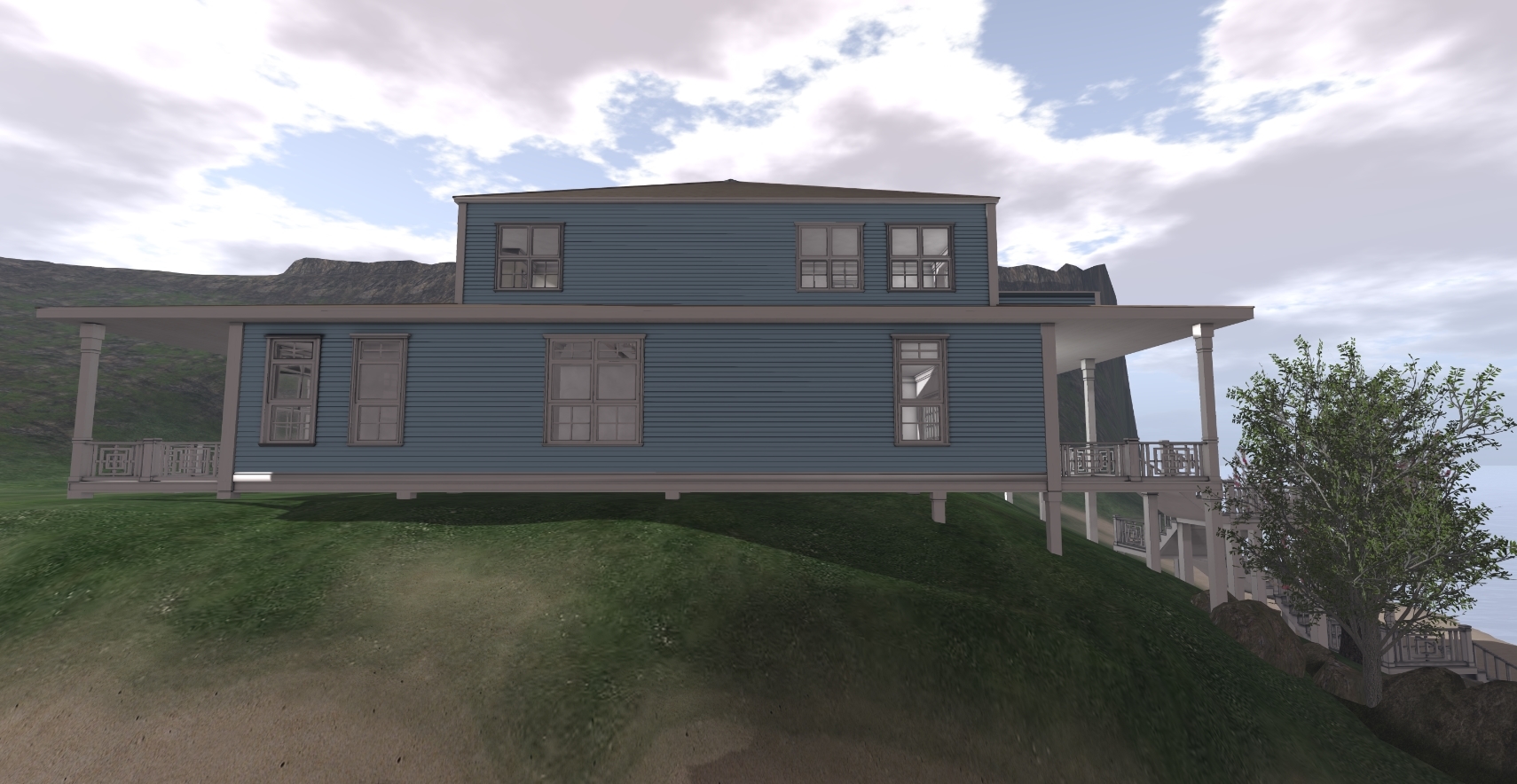 I've always enjoyed landscaping going around a home in a manner of speaking. I live in an area of Seattle where the hills are king it seems, so most of the houses here are built right into the cliff/hill.
And so, I took that second staircase from  the rear of the cottage and placed it in the front. If you decide to play around and modify any piece just know that the build is 100% mesh, and will need some tweaking. My intentions for the next few weeks is to actually make the cottage my summer home, so I will be posting interior shots in the near future.
Editorial Clarity of Love to Decorate Magazine wrote a great review of the Sweet Dreams Cottage that you can find here.
Thank you for stopping by today, and if you have any questions or comments feel free to leave them in the box below.
---
*DaD DESIGN "Sweet Dreams Cottage" | Coming soon to LTD The Event
-I am using the taller version with a modified staircase
-There are 74 pre-loaded colors for interior walls
seperate for Exterior (planks only) accessible through various wall switches.
-Sweet Dreams Cottage (taller version)
Footage: 17,8x 42,3
Land Impact: 242
copy/modify yes (script are not mod)
no transfer
-Sweet Dreams Cottage (ground version)
Footage: 17,8x 35,4
Land Impact: 216
copy/modify yes (script are not mod)
no transfer
Cube Republic Glacial Erratic | Shiny Shabby
*The Little Branch Shingle Oak
*The Little Branch WildBirch
Frog Garden Ume (Japanese Apricot)
3D Trees Maritime Pine
[we're CLOSED] tree (spring)