On9 celebrates its one year anniversary on the SL shopping event circuit, and if you are an avid hunter of gifts, this one's a doozy! In a good way. Details after the jump!
This month's theme is centered around Botanic Chic, and wow, have these designers got their A game on! I am wearing a superawesomecuteprettylovely dress by Cris Leakey from 8+ that has just enough contrast and variety in colour, you really don't need anything else to add to your look, well I don't think so anyway.
There will also be a store hunt going on at the same time, and we've asked each designer to create a special something you can find in their mainstores. You can find more information in-world at On9 and the hunt lasts as long as the event, April 9th-28th.
I set this scene up a few days ago and kind of chuckled at my earlier promise not to be so indulgent in the lacey lacy. But sometimes indulging is quite alright, really! Right?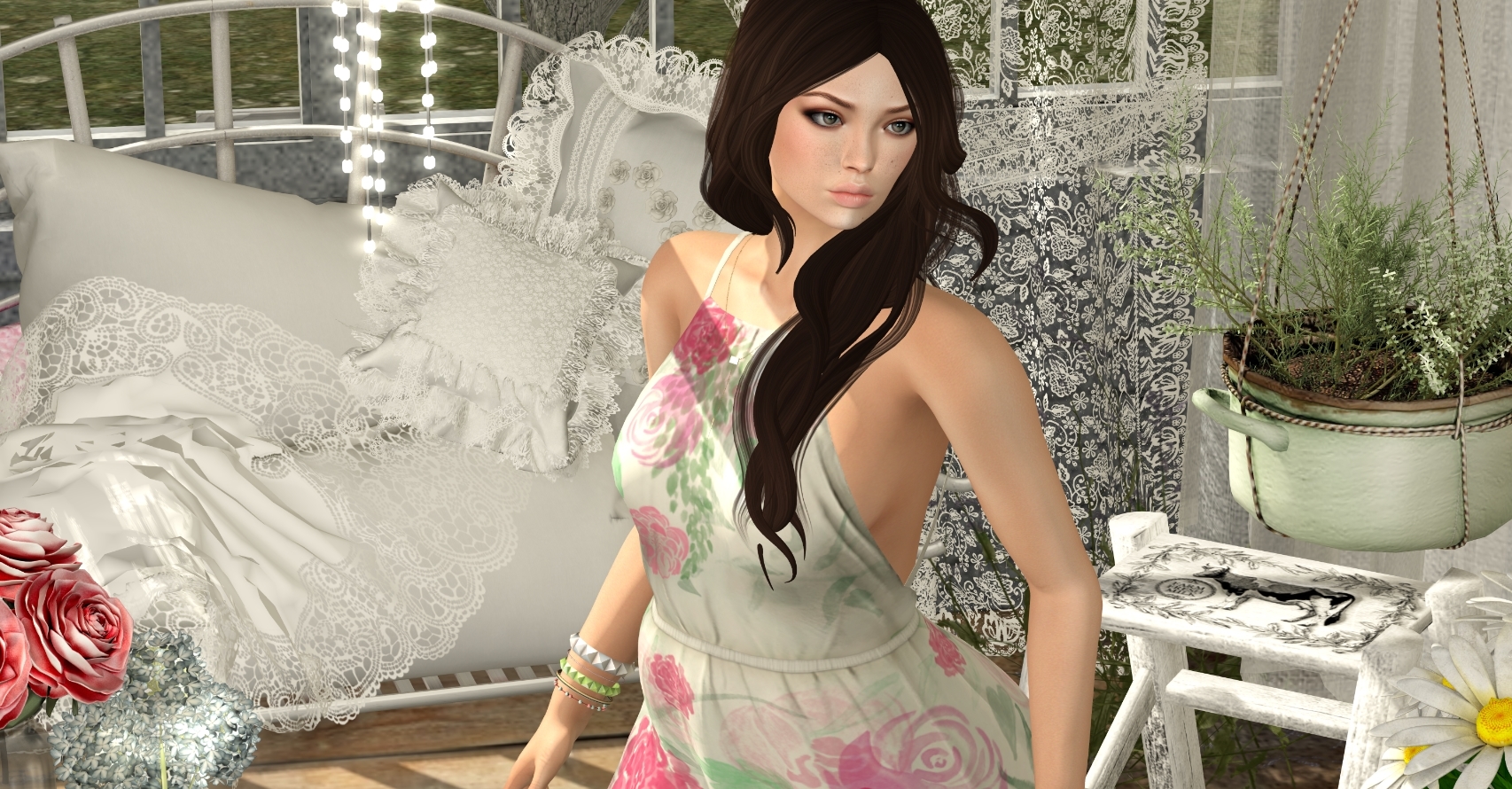 I've also included pieces from The Season's Story; Ariskea's Marielyn Spring Bench and A.D.D Andel's Hanging Flower Pot. The build is an On9 exclusive from Newchurch, and is available in two variations: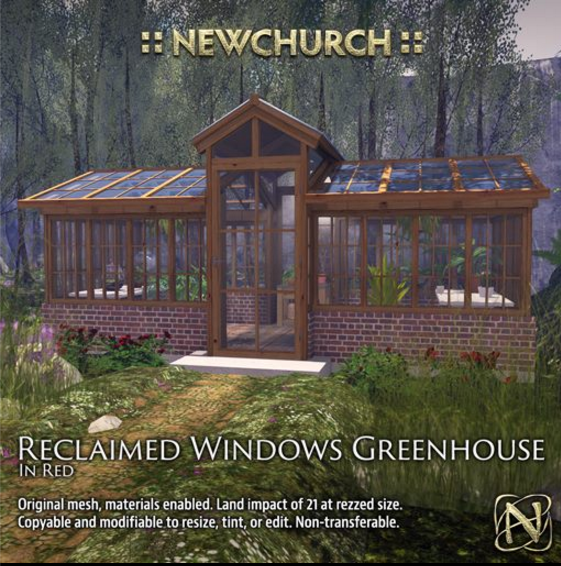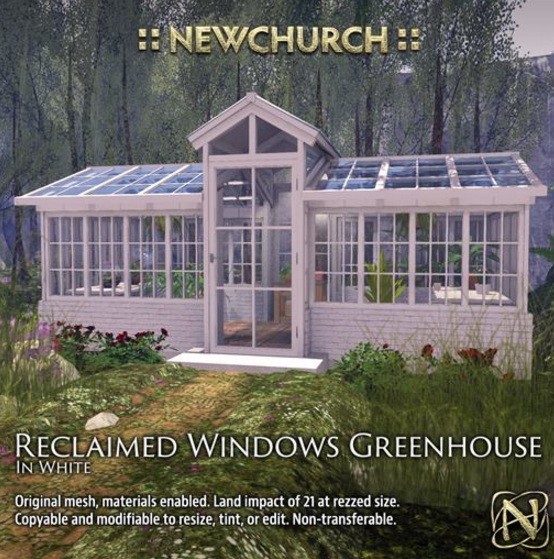 Do come by to see the demo in world!
Thank you for stopping by on your weekend blogscroll. If you have any questions, comments, advice for a lace addict, do leave them in the box below or feel free to ping me in world!
---
*Dress: 8+ Pretty Garden (Sunny) | On9 Anniversary Event 4/9-4/28
*Shoes: GOS Boutique Taylor Sandal | FaMESHed
*Hair: Wasabi Pills Ryleigh | FaMESHed
*Necklace: LUXE Vale Necklace | N21 Ends soon!
*Bracelet: FETCH Bloom Jewelry | The Liaison Collaborative
*Poses: EverGlow Bloom Poses | The Liaison Collaborative
*NEWCHURCH :: N :: Reclaimed Windows Greenhouse. White | On9 Anniversary Event 4/9-4/28
*Ariskea[Marielyn] Spring Bench | Coming soon to Season's Story
*Ariskea[Marielyn] Spring Daisy [White] | Coming soon to Season's Story
*A.D.D.Andel! Hanging Flower Pot Light-White | Coming soon to Season's Story
*[ zerkalo ] Hidden Corner – Floor Pillows  | The Chapter Four
*[ zerkalo ] Cozy Piece Pillow | The Project Se7en
*[ zerkalo ] Cozy Piece Chair Light | The Project Se7en
::KKs:: journee a la ferme – little table | Shiny Shabby
::KKs:: journee a la ferme – white ladder | Shiny Shabby
NOMAD // Monstera Plant | Shiny Shabby
---
*[ zerkalo ] Aurora's Hideout – Rug
*[ zerkalo ] Britain's Bedroom – Lace Pillow
*[ zerkalo ] Britain's Bedroom – Pillow w/Roses
*BALACLAVA!! Camden Room Divider Linen
Apple Fall Pearl Chandelier
dust bunny . hanging flower pot . mint
[we're CLOSED] wild flowers lavender