It was inevitable, the day when I awakened to find you gone. I welcomed the solitude and remembered the flame, and how it will inevitably return.
And with that, you have made it to Friday! Weary, worn, maybe fraying at the corners, but you're here!
While we're busy welcoming March back into the Pacific Northwest, I am reminded that warmer seasons are just around the corner, and so I wanted to set up something that would remind me of that.
I've always had a 'thing' for outdoor scenes as you can tell. Landscaping for me in real life is limited to a boxed garden and very small backyard, so in Second Life, you are practically creating your own world so to speak.
Terraforming virtual land I would say is akin to playing with pizza dough and sometimes it springs back where you want it to spring out.
But anywhooo…
Apple Fall's Coastal Pier kit is now available at Shiny Shabby and there are loads of pieces in it, however, there are pre-built examples as well. You'll want to find a place large enough to rez them out as they are large sets. I really only used a couple of the pre-built ones.
Modular builds like these are super fantastic for any large scale project, especially if you like to build from the ground up. I know you can't really see this in my featured image, but I used one of the Pontoon floats and one metal beam to give the house a kind of base over the water. Its a crude snapshot but here it is lol: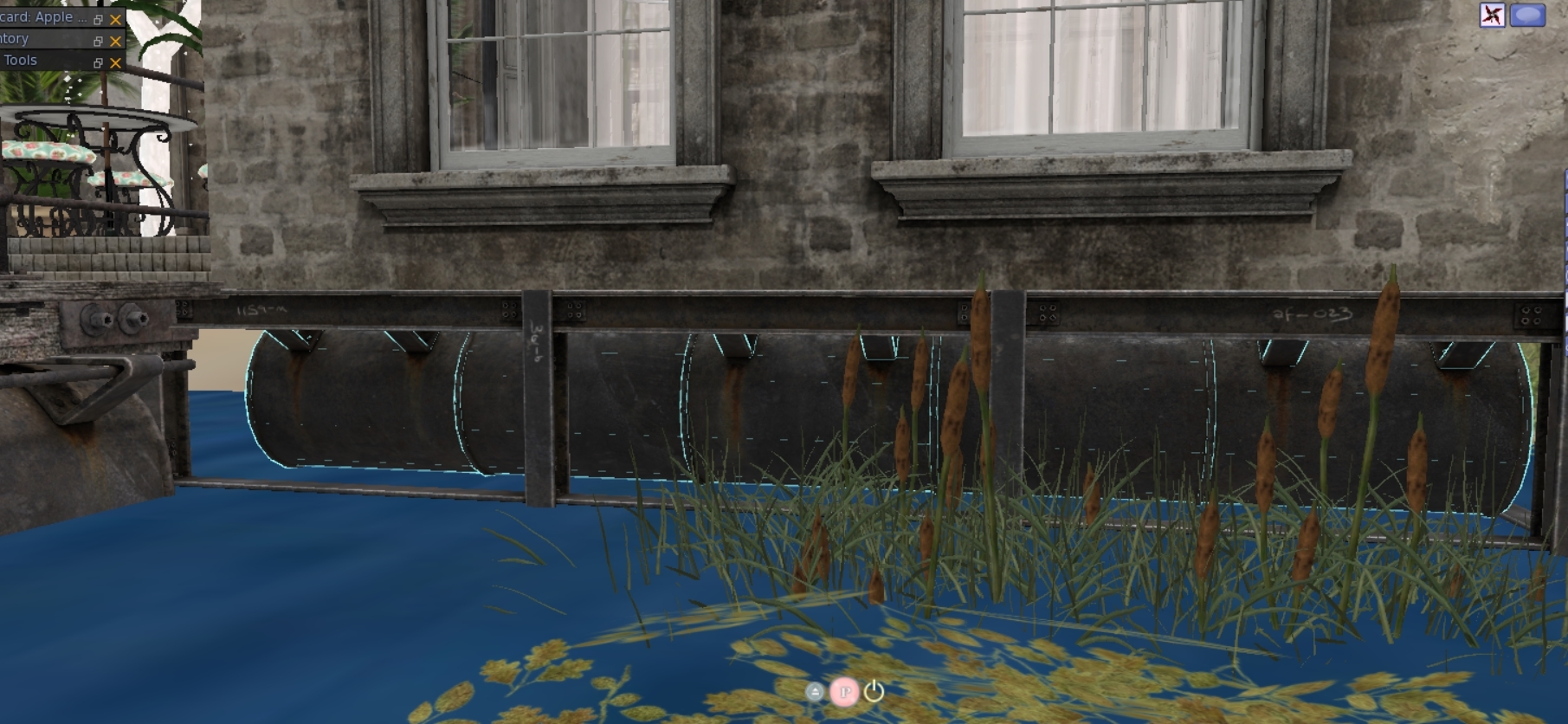 Ahh, gotta love ivy and cattails lemme tell ya!
Something I really love about Apple Fall products is there is always, ALWAYS a bigger vision behind the design. If you are tempted enough to purchase this kit, be sure to read through the instruction and walk through card as it holds very relevant information.
Here's a raw snap I took of this scene using a darker windlight to show how drastically altered the setting can be with just one quick session of windlight scrolling: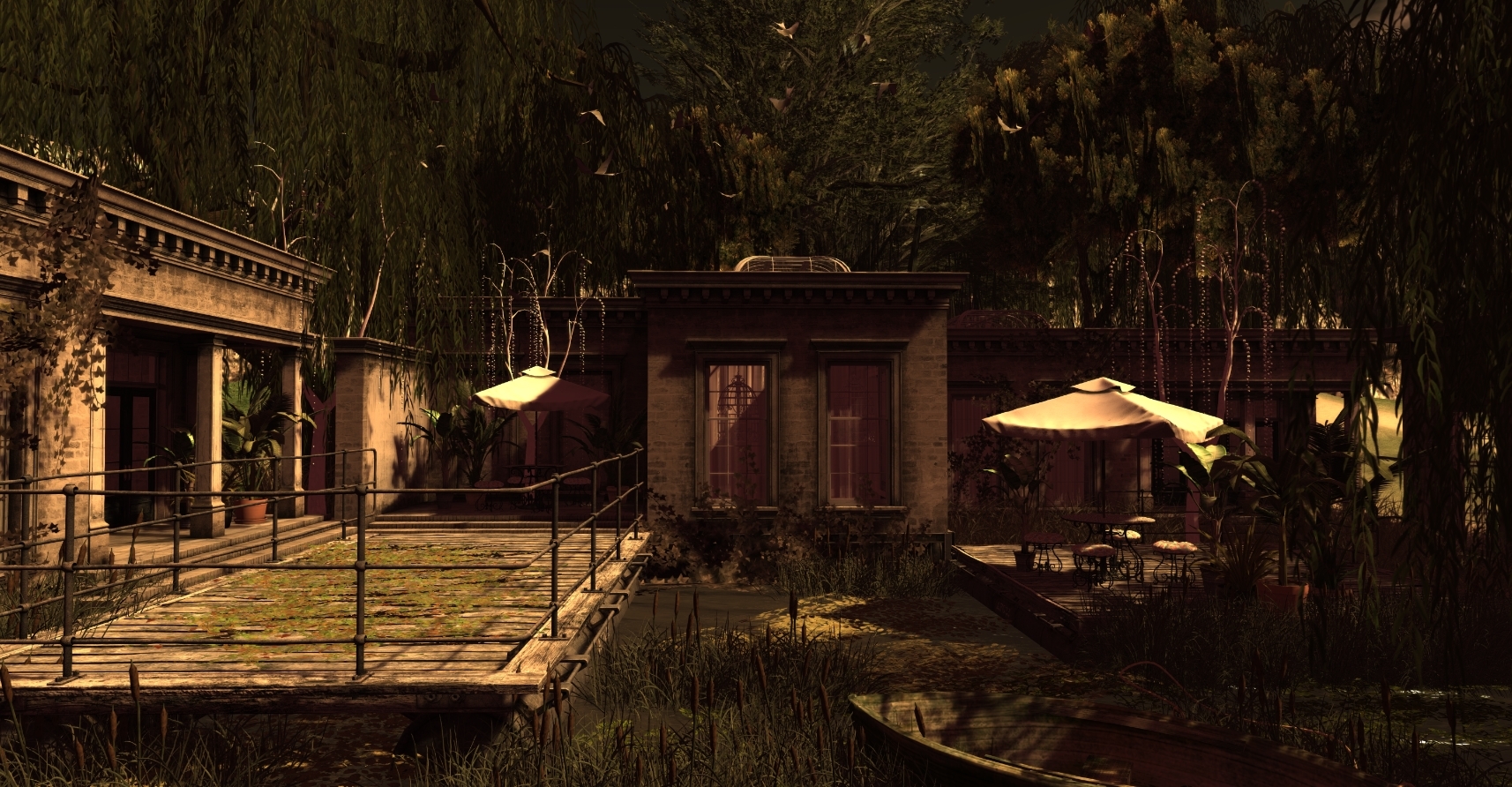 So much funnnn!
Thank you for stopping by on your pre-weekend blog excursion. Do peruse the credits and if you have any questions feel free to leave them in the box below.
---
*Apple Fall Coastal Pier Kit | Shiny Shabby
-Apple Fall Floating Pontoon (modified)
-Apple Fall Small Dock (modified)
-Apple Fall Coastal Pier Pontoon Float
-Apple Fall Coastal Pier Beams
-full ad here
---
*Apple Fall Country Hall
-148 li
-includes extras
-full ad here
---
*unKindness uK – Forgotten Summer Boats (modified)
Apple Fall Spring Parasol
Apple Fall Banana Tree
AF Huge Fan Palm
The Little Branch CatTail
The Little Branch Banyan Tree
Gardenia Willow Trees
Eli Baily Ivy
Frog Garden's Black Ivy
Striped Mocha Small Fairy Tree