19 days and counting till Christmas morning, but first, let me take a living room selfie.
Last month we rounded up a few of you fabulous readers to enter in our Essenz Give-Away and it turned out to be a regular fiesta of sharing and thankfulness.
Here are the 10 lovely ladies who submitted their names, listed in random order: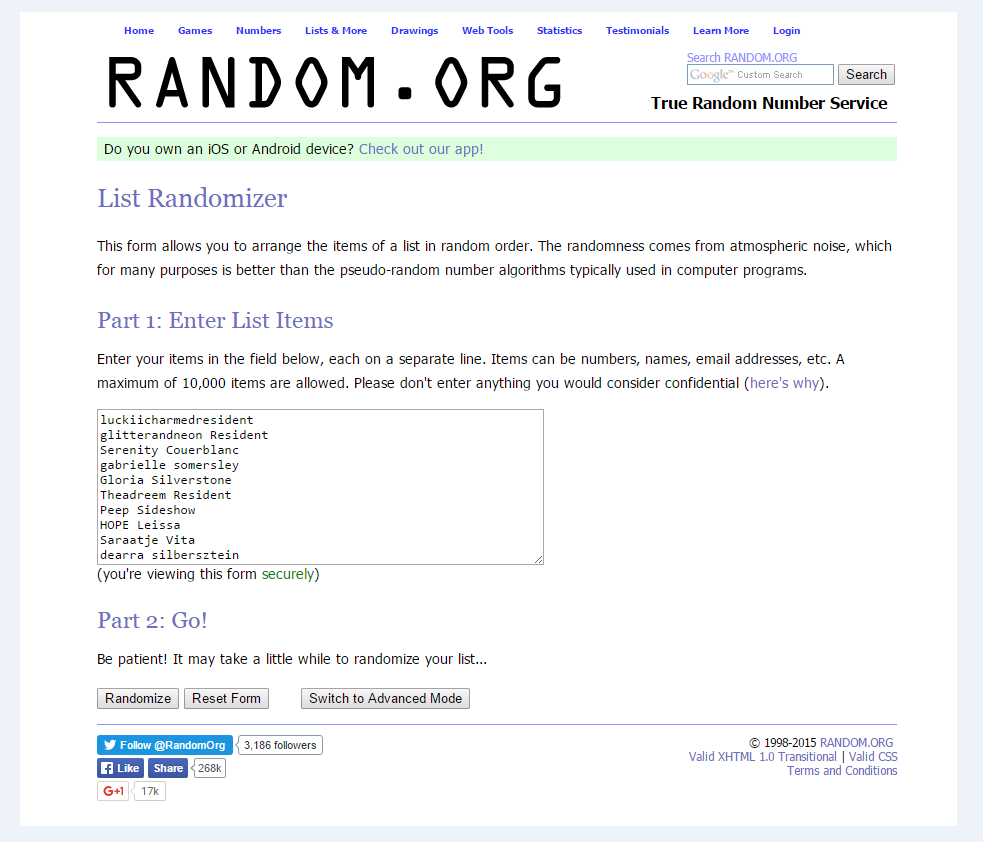 And the winners of the chicken dinners were: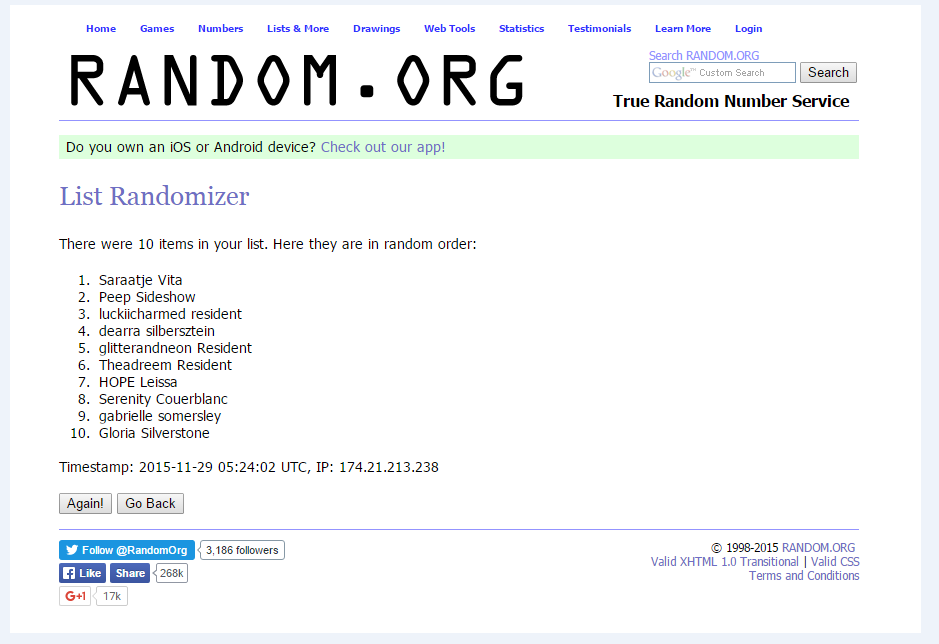 Congratulations you guys (gals) and happy shopping!
A few weeks ago, I set up a pre-holiday living/dining room area that never got to press so figured they'd for sure make for a decent Sunday set. Here's the catch, none of the items present are in any current shopping events on Second Life. They are however available at each of their respective mainstores (and if they ain't, omg totally IM me and I'll find it for you!)
Some of the neatest knick knacks can be found by just wandering and exploring wherever your little pixel feetsies take you and so because I'm in a festive kind of spirit, must be the mermaid juice, I've included the landmarks to each of the stores presented.
/me nods her head. Mermaid juice people, it saves lives and cures me from all laziness apparently.
Thank you for stopping by on your weekend blogscroll, and I hope your merry jingles are as merry as mines!
---
Lisp Maria Chair Tartan
Lisp Portland Cosy Cottage Log Store
Lisp Portland Fire Accessories
Lisp Stag Deer Sofa
Dreamscape Autumn Deco Bowl
Dreamscape Jenna Boxes Deer
Dreamscape Reindeer
Dreamscape Sina Wall Board
Dreamscape Tree Pictures Signage
8f8 – Granny's Winter Cottage – Carpet
8f8 – Granny's Winter Cottage – Chest
8f8 – Granny's Winter Cottage – My Knit Chair
8f8 – primavera in Toscana Stove
8f8 Granny's Winter Cottage Bench
Abiss Christmas Tree 2014 Multicolored
[we're CLOSED] log candles
{anc} lacecurtain .gold:bokeh:white
{Reverie} Honey Pie Aged Coffee Table
{vespertine– fauxidermy/deer/wood}
22769 Bauwerk Red Velvet Drapes
Alouette Medieval Candles
Apple Fall Neva's Finial Wall Sconce
Apple Fall Patchwork Rug
Apt B Country Living Stars
Bee Designs Shutter with photos gacha
Cheeky Pea Star Hanging Garland
Cheeky Pea Woodcutter Corner Heart Wreath
Clustered. Westbrook Collection. Socks & beany
Clustered. Westbrook Collection.deer
dust bunny . hanging mittens
dust bunny . potted rowan berries
Dutchie photo collage
Dysfunctional Designs Dangly Star String
Fancy Decor: Star Light, Star Bright (gold)
floorplan. candle box
floorplan. hanging star light
Garden of Dreams Hanging Ivy
Ispachi Decor Old Winter Sports Makeshift Shelf (store no longer on SL)
Kalopsia – Chandelier
Keke Star String
MudHoney Alex Blanket Basket
MudHoney Leaf Wreath
NOMAD // Queer Deer
Pilot Connolly Coat Rack
Scarlet Creative Festive Branch
Scarlet Creative Noelle Chalet (Build|Modified)
Second Spaces – snow day books – neat stack
Tarte Clutter Shelf
Tarte twinkle tree
Tartessos Arts Summer Rug
Trompe Loeil Wall Stars
Trompe Loeil Winter River Chandelier
Vespertine Knitting Basket
Vespertine Sleepy Rocking Bench RARE
Willow Home- Let it Snow print (store no longer on SL)